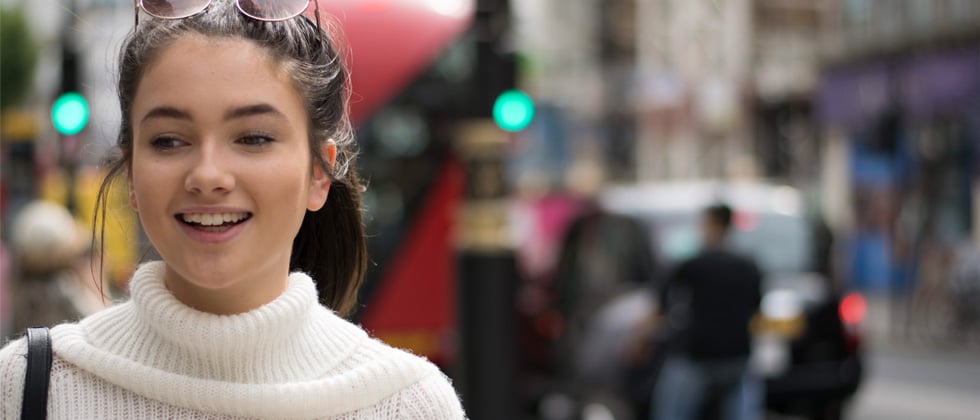 7 Ways To Optimize Your Online Dating Profile
There are over 54 million single people in the United States and every day, millions of people turn to online dating in search of their perfect match. If you're one of those millions looking for love online, you might be wondering "how do I get someone to 'swipe right' on me?" Is it your photo? Your age? The color of your hair?
Instead of focusing on your physical characteristics, shift your focus to your profile. Chances are you're either sharing too much, or too little, or not using the right language to really catch someone's eye. If you're looking to boost your chances, we took a look at data from multiple dating sites to determine how to best optimize your dating profile for success.
1. LIST HOBBIES AND INTERESTS
Research shows that 64% of online users believe common interests are important. This means you want to list your favorite hobbies and interests so people can quickly determine whether or not you share common interests. Don't be vague and say things like "music" or "sports." Instead, write out the top three or five bands you listen to and sports you actually play. Knowing how to surf and taking yoga classes are popular activities among males and females, so if either is an interest of yours, it's a good idea to mention it.
What should you not mention? Data suggests you shouldn't mention "God" because it can immediately deter someone, so it's better to keep church and state separate on your dating profile.
2. USE PROPER GRAMMAR AND SIMPLE LANGUAGE
If you quickly set up your profile, chances are you made a few spelling and grammatical errors. Not only is it important to proofread your profile for better optimization, but you also don't want to go overboard with big vocabulary and complex wording. Research shows that using simple words makes it easier for people to read, pronounce and remember things about your profile, which makes it more likely that they'll be interested in you.
Moreover, 28% of users prefer a male to refer to females as women rather than girls. Additionally, if you correctly use "whom" in a sentence, you have a 31% better chance to be contacted by the opposite sex.
3. FIND THE PERFECT PHOTO
This doesn't mean, "Choose the sexiest photo." The photo you post is the first thing that attracts someone to your profile–and it's also the first indicator of your personality. In the online dating world, 49% of users say your physical characteristics are the most important piece of your profile.
Pick a photo that shows a bit of your personality (a photo showing you doing something you love to do) while also displaying your attractiveness (so pick a photo you are confident about and are happy with how you look!) For example, if you went skydiving once, but really love hiking–choose the photo of yourself on a hike. If you want to take one specifically for your profile, choose an outfit that fits your personality and not one that creates a version you think users want to see.
Lastly, make sure you smile! Smiling in your photo automatically makes you seem friendly and approachable.
4. SKIP THE SELFIE
While we're on the topic of photos, let's get this one out of the way: do no post a selfie. Lisa Hoehn, owner of Profile Polish, a business that helps people makeover their online dating profiles, says men, especially, should never post a selfie.
"Women can get away with one as long as it's not a horrible duck face," Hoehn told Business Insider.
5. WRITE ABOUT YOURSELF AND WHAT YOU'RE LOOKING FOR
Though you want to save all the gritty details for the first date, research indicates that you should spend at least 80% of your profile writing about yourself, and the other 20% describing what type of partner you're looking for. Like you, other users are looking for someone they can picture themselves with, which is why you want to spend more time describing yourself and your interests. It's definitely important to find a balance between the two though, as a profile that's too much about you will turn people off.
6. KEEP IT POSITIVE
Avoid saying negative things about yourself or the things you don't like in a person. Experts say fewer things are more inviting than positivity–and it's definitely a turnoff if your profile is full of negativity.
7. ASK QUESTIONS OR INVITE PEOPLE TO CONTACT YOU
Don't be afraid to make statements or pose questions such as "If you're a fan of the X-files, are you more of a Spooky Mulder or an Agent Scully? Message me your answer." Doing so makes it easier for someone to contact you and immediately gives you a conversation starter over a common interest. Moreover, it's a great way to filter in the type of person you're interested in and you have a better chance of meeting a good match.
HOW IT WORKS
Your search for a great relationship has never been easier with groundbreaking overhaul of the eharmony you know and trust.