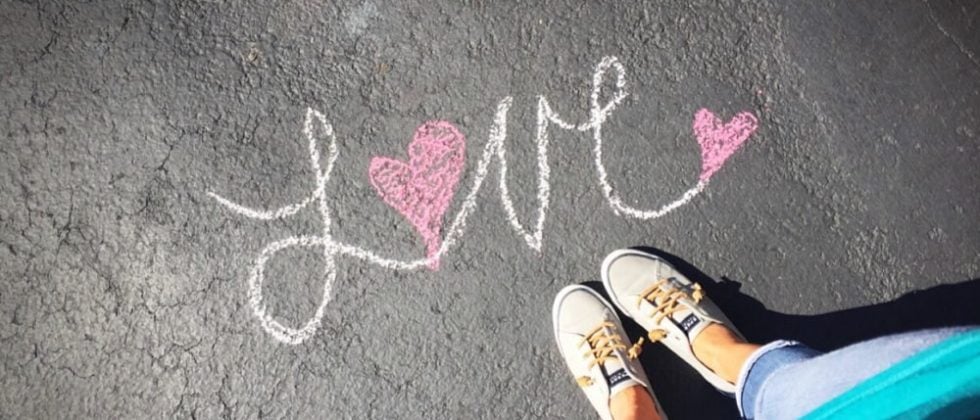 How To Make a Girl Fall For You: 20 Simple Strategies
How to make a girl fall for you? If you're interested in a girl, there are some ways to inspire her interest. It requires some time and effort but the process can be fun. The challenge is not just to make her fall in love with you, but to ensure she continues to be with you even after the hormones calm down and reality sets in. How to make a woman fall in love with you? It is absolutely important to treat her right and you should also know what not to say or do. These pieces of advice will guide you in the right direction. The key to a successful relationship is to personalize the dating rules and etiquettes according to the situation to win a woman's heart.
1. Work on yourself & have your own life
Just because you're pursuing someone, you shouldn't give up the things you love doing. Improve yourself and love the life you're living because a relationship cannot fulfill all your desires. A very important first fact that you should bear in mind when you ask yourself how to make a girl fall for you.
Note: In the beginning, you would want to spend every waking hour with her, but you should learn the art of balancing. Women find confident, self-sufficient men very attractive – work on building it.
2. Be optimistic
Girls don't want to be with someone passive; always ranting about something, negativity becomes a hassle. Women feel it is acceptable to be emotional but it's a deal-breaker when a guy cannot be optimistic.
Extra tip: Train yourself to be a man of positive thoughts and words and you will attract her.
3. Keep the conversation going
To make a girl fall for you, you need to first start it right – approach her with an open attitude and with as much charm as you've got. Keep her engaged, be a little flirty, but don't be too upfront. Make quality conversations and avoid small talk.
For example: Ask something unique related to her job or hobbies, and that will help you to keep the conversation low-key and let it evolve naturally.
4. Respect her as an equal
Well, you're dating a modern woman – equality and respect should be the basis of your relationship and not power or control.
How to make a woman fall in love with you in practice: Speak to her courteously, recognize her potentials and she will begin to like you. Treat her well – ask her opinion on things that matter, appreciate your differences, and be mindful of your body language.
5. Be her friend and make it fun
It's important to build that connection – when you take time to know her you have the advantage of knowing what not to do around her. Your relationship will get stronger when she can confide in you as she would with her best friend.
For instance: Find common interests and do things together. Have that sense of humor – she'll love to be around you when you can ease awkward social situations, make her feel less stressed, and make her giggle.
6. Be anything but clingy
How to make a girl fall for you- the most important thing to avoid is insecurity. Attention-seeking, jealous, and too-curious guys are a huge turn-off.
Give her a fair space and she'll pay you attention on her own grounds.
7. Take it slow – things will fall in place
Don't be that guy who's forcing her to be your girlfriend. Being overly keen about her life, texting her too much, stalking her on social media, or buying her too many expensive gifts are acts that result in pressure.
Important: Slow it down for a better chance of long-term success – don't rush the relationship.
8. Don't make yourself too available
If she feels you're always available, she is likely to take you for granted. Playing hard-to-get is desirable as long as you know to play.
Give her a chance to plan a date. Know how to make a woman fall in love with you by creating some space. The biggest benefit is it enhances the attraction.
9. Be chivalrous
Chivalry is a virtue which you should consider as a fundamental dating advice for men along your dating journey. Learn how to make a girl fall for you by being courteous. Don't just date her, attract her with your communication style.
For examples: Letting her order first at a restaurant, helping her with the door or her coat, or standing up for any woman – chivalrous acts are never out of fashion.
10. Give her all your attention
Be ready to give all of your attention this is a direct way to convince her to love you. Talk her through her problems and whenever possible offer help. Be consistent, considerate, and supportive.
Note: Paying attention is the most valuable thing you can give her. The outcome – she'll feel special and will enjoy being with you. So, always remember to give genuine compliments.
11. Be well-groomed
Put effort into your physical appearance to make a woman fall in love with you. Nothing is more attractive than a man who looks clean, fresh and well-dressed.
For instance: Look presentable. Keep your nails trimmed, shave or keep your facial hair neat and always smell good. A body odor or a bad breath is the biggest turn-off for women.
12. Stay connected
Been on a few dates and still questioning how to make a girl fall for you? Share your feelings and ask her about them too. Even when you're away from her, be in constant touch so she feels secure in your affection.
Important: Don't ghost her and rather text her, call her, and plan romantic dates continously.
13. Accept her the way she is
The key to winning her heart is to accept her for who she is – without judging her or hoping she would change. If you're expecting unconditional love, demonstrate you can be a supportive partner. 
Bear in mind: If you focus on her flaws, you're attacking her self-worth. Don't criticize her thoughts and don't try to change her.
14. Befriend her friends
Her friends and family can have a big influence on a possible relationship. You should find some ways to get her best friend to become your ally.
For instance: Show inclusiveness by inviting her best friends for lunch, asking their help to pick a birthday gift, and just building rapport with them.
15. Show her off
How to make a girl fall for you? Be proud to have her. Girls love it when you show them off to the world and get territorial. They find it extremely romantic.
Note: Make that move only when you're sure she's into you. If she is okay with PDA – kiss her, carry her and show her off. Introduce her to your friends. It signals that you're serious about the relationship.
16. Create intimate moments
Cultivate physical and emotional intimacy over time. Express thoughts, desires, and vulnerabilities.
For example: Plan a romantic date or a holiday. Unexpected PDA, giving her a massage, or something as subtle as kissing her forehead – it can make your bond tighter.
17. Make her feel special often
Girls love surprises – but you need not go overboard and buy something expensive. When you want to practice this strategy on how to make a girl fall for you, consider that little acts of love and kindness can come a long way.
For instance: Buy her flowers, cook for her, or send her sweet texts. You can run some errands for her or surprise her with her favorite food when you know she has had a rough day.
18. Be loyal
You need to show you're faithful. Be honest and show emotional support. Make her your priority.
Important: Loyalty is also about recognizing her value and choosing to love her every day. If you two had an argument, try to resolve it. Don't easily give up on her.
19. Make her feel secure
Your girl should feel loved and cared for. Be a good listener. She should feel comfortable sharing her secrets and insecurities with you. And, never take her for granted.
Tip: Make her feel she can always count on you. When she is feeling low or wants to share something, be present.
20. Express your feelings and nurture the love
To foster a deep relationship, it is essential to share goals and dreams. Share new experiences together.
Important: If you have hurt her feelings, make sure to own up to your mistakes. Take responsibility – a key to make a girl fall for you and stay in love. Talk to her about the future; let her know you're serious about her.
Win a heart and learn to treasure it! The key to finding true love
To spark that interest and curiosity in a woman takes a lot of charm and effort regarding to the question how to make a woman fall in love with you. The above ideas will help you in your dating journey. If you're still looking for that perfect partner, try eharmony. With more than two decades of experience, the dating site and app is unique, fun, and efficient. The innovative matching based on the psychological principles of attraction will help you meet your special someone without significant effort from your side. Join today, for a customized dating experience.
How it works
Your search for a great relationship has never been easier with groundbreaking overhaul of the eharmony you know and trust.