Gareth Mandel
In his role as COO, Gareth oversees numerous functions including marketing, revenue generation and analytics. Gareth plays a pivotal role in the ongoing development of eharmony as both a brand and organization ensuring that the company is constantly evolving with an eye towards both now and the future.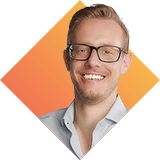 Stefan Schulze
Stefan, eharmony's CFO, manages multiple departments within the company. In addition to budgeting, corporate development, and shareholder relations, he also focuses on legal and regulatory matters as well as human resources.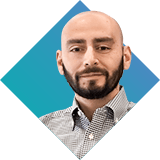 Carlos Robles
As CCO, Carlos leads the overall operation of eharmony's Customer Care and Trust and Safety teams. It is his mission to ensure that all eharmony members have an excellent product experience, receive unparalleled support along the way, and have a seamless offboarding experience when they find love.