Christian dating: Form deep connections that fit to your religious view
Christianity in modern America has seen a lot of change, particularly in the diverse ways its various believers choose to follow and celebrate their religion. However, modern Christians are still united under the concepts of spirituality and their commitment to the central tenets of their faith. Christian dating means using these spiritual views and beliefs to seek other singles who share similar moral values and relationship goals.
Let's look at the advantages of using Christian dating sites and why eharmony makes finding real love, rooted in compatibility, not only efficient but a way that connects you with people who share similar perspectives.
Facts And Figures About Christian Dating in the U.S.
Christian Dating Facts
---

67%
of the U.S. population is Christian
67%
of weekly churchgoers in the U.S. say marriage is very important for couples who want to spend their lives together

Over 80%
of Christian singles have already tried online dating
---
Challenges You May Face Within The Modern Christian Dating World
Preconceptions about meeting someone with same belief
People often over-generalize Christian dating, making assumptions about the couple's relationship – like gender roles, social mores, and intellectual interests – depriving them of their individuality and sometimes presenting certain social drawbacks.
While you can't change how people think, it's important to not let it dictate the terms of your relationship and how you engage with each other.
Christians observe their faith in different ways
Putting aside church attendance and the fact that different denominations emphasize different Biblical principles, individuals tend to differ in their own approach to their faith, such as their level of involvement with their church or the tenets of marriage.
Christian singles should prioritize finding out the other's religious values early on in the dating process to establish any deal breakers.
Rushing towards commitment
As there are certain restrictions placed on unwed Christian couples, it can lead some to rush the courtship phase when they're anxious to fully realize their relationship. Not getting to know someone properly before making such a commitment can lead to bigger relationship problems down the line.
Sharing a religion is not a shortcut to intimacy. It's important to take dating at your own pace.
Christian Dating Advice: 5 Guidlines for Christian Singles
Modern dating for Christians might require a balance between embracing the dynamics of contemporary dating while staying rooted in faith and biblical principles. By staying true to your values, and approaching dating with an open heart and mind, you can navigate the dating world with confidence and authenticity. Let's look at some Christian dating advice for how you can find the right one among the Christian singles.
1. Stay true to your values
As a Christian, it's essential to remain true to your values and beliefs when navigating the dating world. Seek a partner who shares your faith and is committed to living a Christ-centered life.
While it might be tempting to compromise on certain principles to appease potential partners, remember that a strong foundation built on shared faith can lead to a more fulfilling and lasting relationship.
2. Prioritize emotional and spiritual connection
Beyond physical attraction, focus on building a deep emotional and spiritual connection with your partner. Support each other's spiritual growth and engage in meaningful conversations about faith, values, goals, and life aspirations. A strong emotional and spiritual bond can create a solid foundation for a successful relationship.
3. Talk With People You Trust
Don't hesitate to seek guidance from mentors, trusted Christian friends, or spiritual leaders during the dating process. They can provide valuable insights and offer perspective on potential partners. Being open to the thoughts of others can help you make more informed decisions and discern the right path for your relationship.
4. Set Healthy Boundaries
Establishing clear and healthy boundaries is vital in any relationship. For you as a Christian, this might include boundaries on physical intimacy, time spent together, and personal values. Communicate these boundaries openly and honestly with your partner, fostering an environment of mutual respect and understanding.
5. Consider Age-Appropriate Goals
According to statistics, the proportion of Christians increases with age. While 55% of 18- to 29-year-olds are Christians, this percentage is 77% for the 65+ year olds1.
But this does not mean that the chances of finding the right Christian partner at a young age are lower. It is only important to realize that people of different ages may have different priorities and to be clear about your expectations and values from the beginning.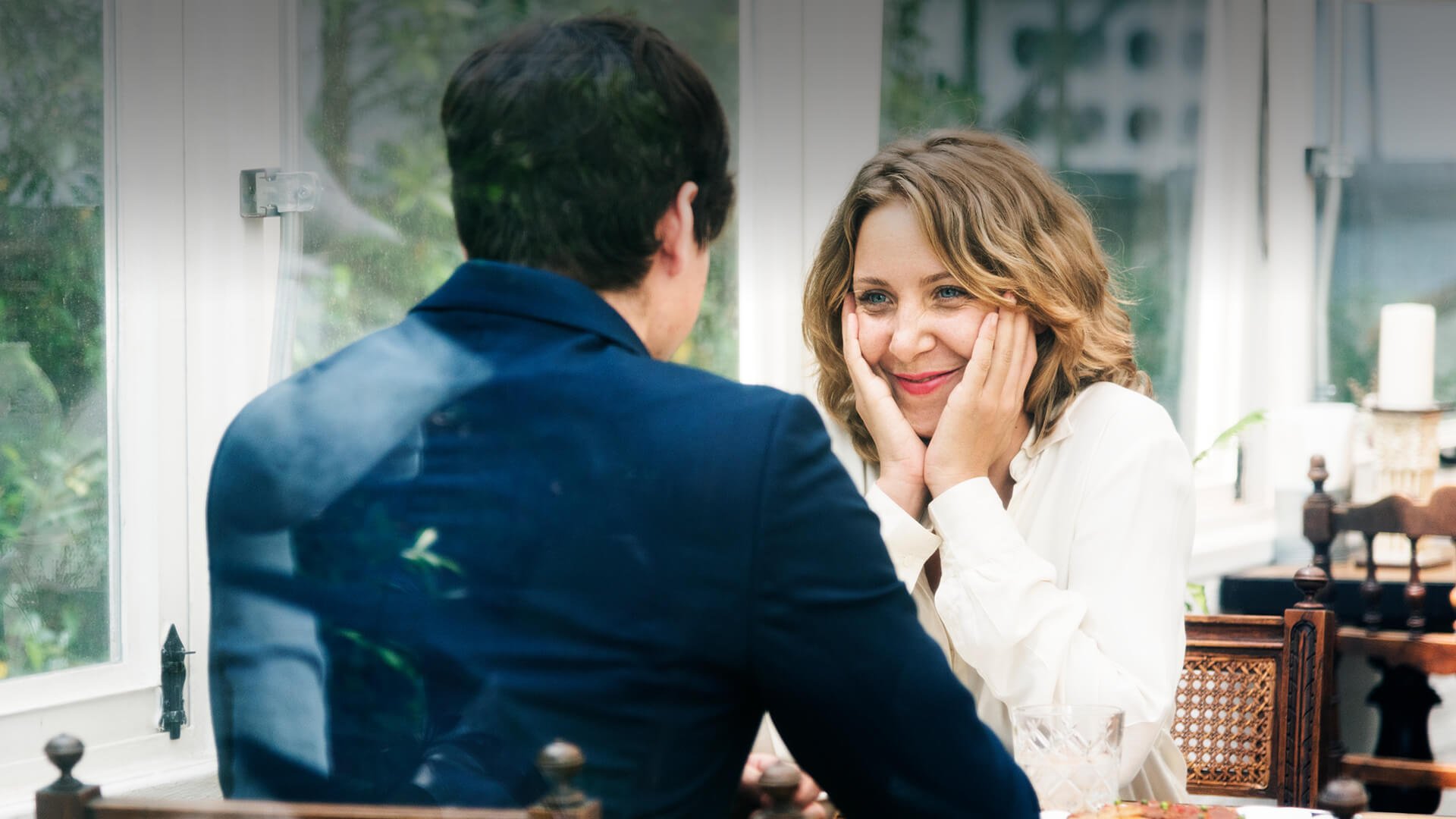 The Percentage of Christians Increases With Age

according to Public Religion Research Institute2
55%
of 18-29 year olds are Christian
62%
of 30-49 year olds are Christian
74%
of 50-64 year olds are Christian
77%
of those 65 years and older are Christian
As with non-religious people, younger individuals often prioritize personal growth, education, and building careers, leading to relationships focused on getting to know each other, having fun, and establishing a foundation of trust and friendship. On the other hand, older Christians may be seeking more serious and committed relationships, with the intention of marriage or starting a family, leading to a focus on long-term compatibility.
It's crucial to be honest about intentions from the beginning to ensure both of you are on the same page and can navigate the relationship with clarity and purpose, fostering a healthy and fulfilling connection.
Why eharmony Helps You Find Real Love Like a Christian Dating Site
One of the things that distinguishes eharmony as a dating service is our central commitment to helping to put people into meaningful relationships that are based on the real them. Some of the reasons we're so successful at this include:
1. Benefit From Many Ways to Get in Touch
If you're looking for something more interesting than a chat message to get in touch, you'll enjoy our messaging features! We enrich your Christian dating experience with a Icebreaker feature.
2. Filter your favorite matches based on what's important to you
If you're looking for another Christian, dating apps can often consume a lot of your time because you have to check their profile or personally message them to establish their religion. However, our powerful search criteria options let you easily filter your matches for other Christian singles as well as other factors like education level or their desire for children, to name a few.
3. Discover profiles that give you real insights into the other person
The detailed profiles of our members not only include basic biographical information – such as their height, job and political views – but also more engaging information designed to help you get a better understanding of the other person, their passions and what makes them tick. Sections include:
Personal Quote
Hobbies
About Me
Who am I?
4. We use the science of compatibility
eharmony's very own Compatibility Matching System has been built and perfected with over 20 years of industry-leading expertise. The system seeks out other people on our Christian dating site who you'd be a good fit with and puts them in your match list, which you can filter from there. We do this using your Personality Profile. We generate this for you after you finish our Compatibility Quiz when you sign up. The quiz is a fun and easy 20-minute questionnaire designed to help us get to know you better.
5. We help keep you and your personal information safe
We're the #1 trusted dating app in the U.S. for good reason. The safety of our members and their private information is of the highest priority to us. We encrypt all data and traffic so other people only see the information you want to share. We also include account verification to ensure all our members are who they claim to be.
How You Can Use eharmony for Free for Christian Dating
Sign up for free on our dating site or app
Discover yourself and what you're looking for in a partner first in our Compatibility Quiz
Complete your dating profile so that your potential partner can see you
Experience Christian dating on a safe and trusted platform
Get in touch with millions of relationship-minded people
Get new matches and connect with single Christians
Use several filters to focus on your favorite matches
Get helpful tips from our Customer Care team and dating experts along your journey
The free Basic Membership provides singles with a variety of features to easily connect with other daters looking for real love on a Christian Dating site, including:
Unlimited matches
Reply to a first message
Filter matches by religion,ethnicity, age, location and more
Chat with members all over the world
Send and receive Smiles, Icebreakers & Likes
Browse incognito and see recent profile visitors and more

If you are looking for one of the pioneers under the Christian dating sites, try the free version of eharmony. Once you're convinced from our service, you can upgrade to our Premium Membership. On this level you'll benefit from full access to all features and unlimited messaging. Since we know it takes time to find a compatible partner, we offer our Premium Membership in 6, 12, or 24-month plans.
Not Only a Christian Dating Site: eharmony Matches You Based on Compatibility
While Christianity in the U.S. is as popular as ever, the reduction in church attendance in recent times combined with the increasing trend of people using Christian dating services as their default medium for finding a partner means that your best chance for finding the perfect person for you is likely online.
Regardless of who your ideal partner is, eharmony can support you:
Quickly finding singles in your area
Providing an inclusive, open-minded quality dating pool with interesting characters
Matching you accurately with people you'd fit together
Narrowing down your Match list to your top matches
Contacting and connecting easily thanks to fun communication features
With a safe and secure Christian dating app
How Christian Dating works with eharmony
Your search for a great relationship has never been easier with groundbreaking overhaul of the eharmony you know and trust.