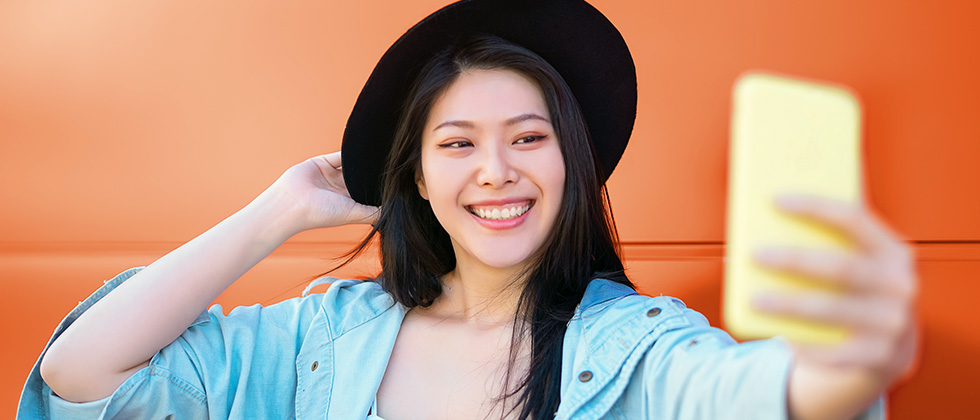 Meet people online: How To, and Why You Should
Whether we meet people online or in the real world, relationships – romantic, platonic, familial – are an essential part of our mental and even physical health. That said, as the internet becomes a larger part of our lives, it's important to know how to meet people online, too.
Figuring out what you want will help you meet people online
Now you've decided to meet people online, the good news is that no matter what kind of relationship you're looking for, you can probably find it somewhere on the web.
Over the years, people have used the net to find friends or to meet other people online who share the same hobbies, from sports to knitting to stamp-collecting. They've used it to forge connections from living rooms in Birmingham to attics in Toronto, from people in the big city to others in small towns, between people who might never otherwise have met. People have used the web to find someone to spend time with, whether that's for a night or a long-term relationship. Thanks to the internet, people aren't restricted by geography when it comes to meeting someone online; it's perfectly possible for a friend in your reading group to be in Botswana and that cute boy or girl you've been flirting with to be doing so from a beach in Puerto Rico.
When it comes to meeting people on the internet, the possibilities are endless. Which is why, before you start thinking about how to meet someone online, it's important to take a moment for self-reflection. You need to figure out what you're looking for – a friendship? A casual fling? Something more serious and long-term? Once you've figured that out, you can use that to narrow down where to meet people online. This step is especially important because it's only once you know what you want that you can set your expectations correctly when it comes to meeting new people online. Just as you wouldn't look for rare books in a Tesco, looking for a long-term relationship on a site that's more geared towards quick and casual will just lead to disappointment.
5 Tips to keep in mind when you meet people online
When it comes to how to meet people online, it's perfectly understandable if you're feeling a little lost, especially if you haven't done it before or if you have been single for a long time. Some tips to keep in mind for when you meet people online:
1. Start slow and cautious
Remember, safety first! Use your judgement when you meet people online and don't confide too much too soon; wait until you've gotten to know them a little better and can trust they're all they say they are.
2. Be patient
Just as in real life, building a relationship online takes time. Remind yourself that it's a journey, and enjoy the process of getting to know your potential partner. Also, don't get discouraged if what seemed like a promising connection fizzles out; you'll be meeting someone else online in no time.
3. Dare to take the first step
As any sportsperson knows, you miss all the shots you don't take. That's even more true when you meet people online, as you don't have the option of showing your interest with body language. So make your interest explicit; like their photo, send a first message. You never know where that first step will lead!
4. Show interest
It's so easy for a conversation to taper off into nothing online, even more so than in real life. Which is why, when you meet people online, it's important to put in that little bit more effort. Ask open-ended questions, and be sure to follow up, so he or she knows you're interested.
5. Have fun!
After all, that's the whole point of trying to meet people online, isn't it?
How meeting people online will enrich your life by making new friends (and more!)
One of the best parts of living in the 21st century is how much more connected we all are. So it's much easier to meet people online. No matter where you live or how offbeat your interests might be – you will find someone with whom you can share the same preferences and thoughts. And when it comes to meeting people to find a partner? There's no better place to do so than eharmony, with its unique Compatibility Matching System, so sign up and get started building a relationship today!
How it works
Your search for a great relationship has never been easier with groundbreaking overhaul of the eharmony you know and trust.