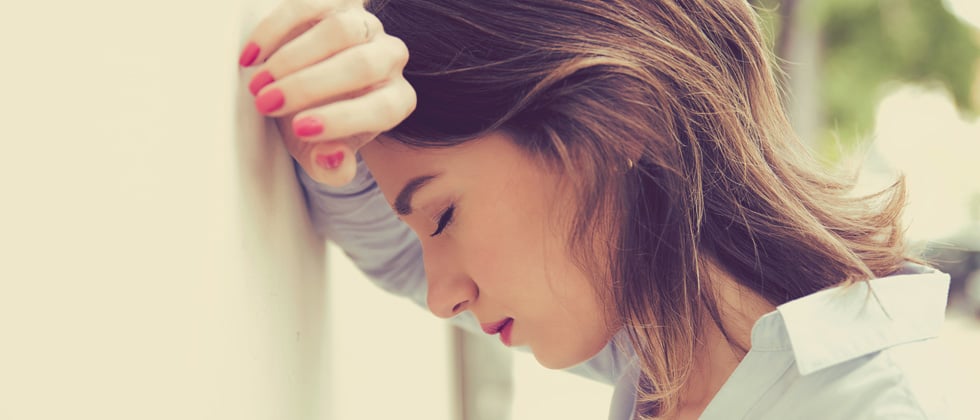 Why Taking a Break from Dating Is Important
Are you thinking about those countless awkward dates you have been with the hope to find that right person? Are you struggling to overcome neediness and insecurity in a relationship? Does the dating game burn you out? Finding the "right partner" is probably one of the hardest things in life. Especially if you have experienced heartbreak, you tend to guard your feelings even more. Sometimes, commitment and labels terrify you. But in order to make finding that special someone easier, taking a break from dating is essential. While dating can be a very exciting journey where you not only meet new people in new places and learn new things about what you want, but it can be exhausting to continuously go on a string of bad dates. Read to learn the signs that scream that you should take your time off dating.
Signs of dating fatigue and effective dating detox tips
Your previous few dates have been disappointing. You feel that there is no one out there perfect for you or at times you feel you have dated just anyone. You have been insanely insecure. You are questioning your decision-making skills. Are you blaming your sixth sense too?
If your nodding to indicate a 'yes' to even a few of these, then taking a break from dating is recommended. Here are some signs to watch out for and some pro tips.
#1 The sign: Dreaded dates
Too strong, too needy, over-enthusiastic or inconsiderate dates? Here's how to recover from soul- crushing bad dates.
Bad dates have happened to anyone who has tried dating. The first thing is to accept the fact that you are not the only one. The next step in taking a break from dating is to get out and meet close friends often whose company you enjoy. It is important to feel less alone.
Don't try to be friends with your exes, don't stalk them on social media or ask your friends about them. It is the time to prioritize your feelings, and know your worth. Hold your head high and keep hope alive.
#2 The sign: You are constantly overwhelmed and giving up
Does every date feel like a mediocre? Here's how to get the spark come back into your life.
Taking a break from dating presents a great opportunity to learn more about yourself, what you are looking for in a relationship, and gives a chance to expand your network without the formality of a date.
While there is no golden standard on how long you should stay away from the dating game, it is better to sit back and assess your behavior, expectations, and preferences. This could take just a week, a month, or even more.
#3 The sign: Dating feels like it has taken over your life
Take a break and utilize of the newfound time to the fullest.
When you were dating, you had probably put aside your hobbies just because you were so busy with going out on dates or your date did not enjoy them. Now is the time to try out everything that you always enjoyed. Meditate if you feel like it, create an interesting routine, invest in self-care, and do whatever is going to make you feel confident.
Paint, sing, write, dance or join a hobby class. Learning a new skill gives you a confidence boost. The intention is to not become an expert at the end, but to train your mind to be happy. Indulge yourself in fun things – shop, groom yourself, meet friends, join a gym, or do something outside of your comfort zone.
#4 The sign: You are scared of being single forever or being hurt
Reassess your expectations, when you are afraid of always being single or feeling the pain.
It is the right time to reconsider your expectations. A clear understanding of your own personality like how you cope with stress, how you express what you feel, etc. can help you in building a strong personality.
When you know yourself well, you feel secure. Having reasonable expectations about how a partner should treat you is a great thing, because it shows you value yourself and you know what exactly to look for. This will help you eventually reclaim your position in the dating universe.
Perks of taking a break from dating
Here are some of the biggest advantages of dating detox:
You learn who you are – When you stop going on dates and focus on yourself and building your own life, you realize what you really want.
You will find clarity – Taking a break from dating will you enable to figure out what went wrong in your past relationships and this can help you avoid repeating your mistakes.
You determine what qualities you appreciate in a partner – When you get out of the dating game for some time, you understand what's missing in your life.
You open yourself up to new possibilities – Getting away from constant dating allows you to meet someone who is potentially much better for you.
Take a break from dating to regain your dating confidence
Just because dating is sometimes emotionally taxing it does not mean you should call it quits. The trick is to recognize the reasons that are causing you distress and getting away from all the negative vibes. There are no magic tricks to make dating an incredible experience, but when you spot the signs of exhaustion or frustration you should know you are experiencing dating fatigue. Taking a break from dating is essential to assess your needs, and wants before jumping back into the dating pool.
Everyone wants a perfect partner, but few people want to be that perfect partner. When you decide to be that amazing person with a positive outlook on dating and relationships, success is not far off. When the circumstances of your life are conducive to adding a partner, and when you are ready for your next great relationship, try eharmony online dating. A compatible partner is guaranteed.
How it works
Your search for a great relationship has never been easier with groundbreaking overhaul of the eharmony you know and trust.