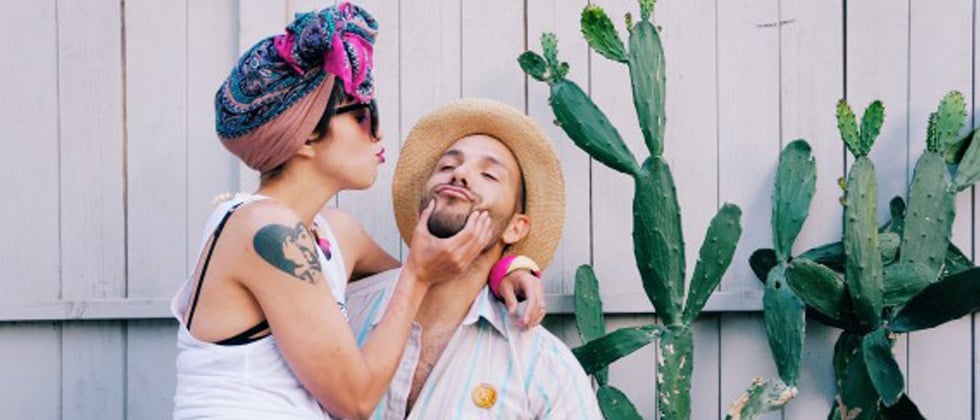 The Pros and Cons of Online Dating
Online dating doesn't have as much stigma as it used to. With about 40 million Americans using dating sites and apps, it's becoming more and more common for people to meet and date online. Not to mention the fact that we spend most of our time connecting through our phones on social apps like Facebook, Instagram, Twitter and Snapchat anyway. But, whether you're taking a chance and trying an online dating site, or sticking to the old-fashioned dating game and looking for love in the real world, we've put together a list of some of the pros and cons to online dating to help you decide which way might help you find "the one."
PRO: 40% OF AMERICANS HAVE TRIED ONLINE DATING
If you're afraid you'll be made fun of for trying online dating, keep in mind that 40% of Americans have tried it too. You're not alone in searching for love online: eharmony and Match.com combined have over 40 million members, whereas an app like Tinder has 50 million user, 10 million that are active daily.
CON: IT'S A CROWDED DIGITAL SPACE.
While it's great to have so many fish in the sea–it can be a bit exhausting having to weed out the good from the bad. Plus, some people can find it difficult to stick to one site or app, which only makes the whole experience stressful. If you really want to find the right match, try sticking to just one online dating site.
PRO: DATING SITES MATCH BASED ON COMPATIBILITY AND PERSONALITY
One of the reasons people love dating sites so much is how convenient it is. Gone are the days of sitting through awkward blind dates–most dating sites use personality tests to guide users toward their best match.
CON: YES, PEOPLE DO LIE ON THEIR PROFILES.
While this like isn't much of a surprise, unfortunately, many users do lie on their online dating profiles. Men users most commonly lie about age, height and income, whereas female users lie about weight, physical build and age.
PRO: MEET PEOPLE YOU MIGHT NOT HAVE EVER CROSSED PATHS WITH
Online dating opens the dating world the same way social media allows us to connect globally. Your world is no longer limited to the people you went to school with or live near¬¬, as using online dating allows you to meet and connect with people you probably never would have met without the Internet. If you're interested in a particular type, orientation, and lifestyle or live in a rather isolated area, online dating gives you access to more potential partners.
CON: IT'S HARD TO EVALUATE A MATCH WITHOUT ANY PHYSICAL INTERACTION
While online dating sites allow you to initiate a relationship with someone new, it doesn't mean you should let it be the foundation for your relationship. Online dating can be a con when the relationship only exists online and doesn't include any physical or face-to-face interaction. Psychologists warn "computer-mediated communication may have an artificial and unemotional quality since it can be harder to evaluate a potential match online where you cannot pick up on cues and features that build attraction, like touching."
PRO: ONE OUT OF FIVE RELATIONSHIPS START ONLINE
We are living in a digital age and with so many social sites and dating apps, there are many ways to meet and build relationships online. Plus, there are a lot of success stories from married or committed couples that met online.
CON: YOUR BEST CHANCE IS STILL MEETING THROUGH A FRIEND
Despite online dating being useful and convenient, statistics currently say you're more likely to meet "the one" by being introduced through a mutual friend. In fact, that's how 63% of married couples met their spouse.
Just like dating in the real world, online dating can be tough and there will always be pros and cons to any dating scenario. But, if you've had a few bad setups or are getting tired of waiting around to meet the right person and the right time, online dating can be a convenient, easy way to increase your options and help you get back out there. Whatever you decide, good luck and happy dating!
HOW IT WORKS
Your search for a great relationship has never been easier with groundbreaking overhaul of the eharmony you know and trust.