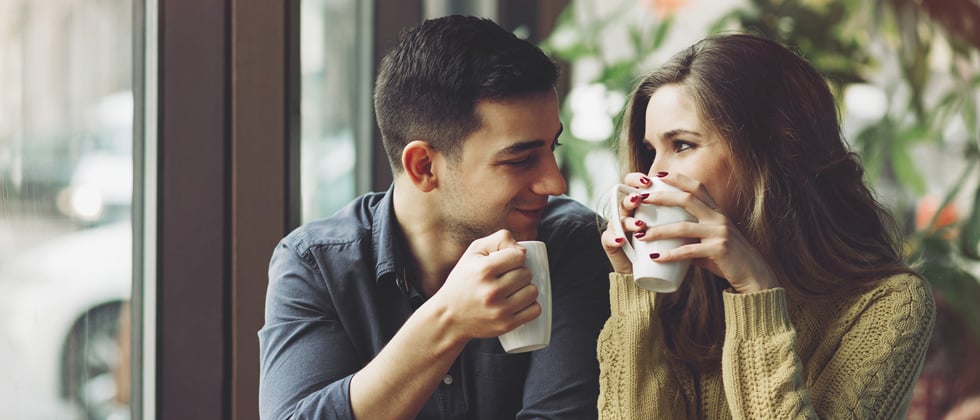 12 Awesome First Date Ideas to Start Your Relationship Off Right
First impressions are important… especially when it comes to dating. A first date is your opportunity to see how well you and your date truly connect, and to decide whether you two have enough chemistry to want to see them again. In fact, contrary to popular belief, there's a lot that goes into coming up with great first date ideas.
What makes for a great first date? 5 Characteristics
While dinner and a movie may be what first comes to mind, it isn't actually an ideal first date. When planning good first date ideas you should take most, if not all, of the following things into account:
Communication: Ideal first encounter give you plenty of opportunity to talk with the other person, in an easy, low-pressure environment.
Money: While it can be tempting to try and impress your date by taking them out to an expensive restaurant, an affordable first date is good because it's less pressure. Plus, those expensive dates can add up!
Creativity: With all the dating options out there, you want a first date idea that'll let you stand out from the crowd.
Safety: Ideally, first date should be somewhere public – think a restaurant rather than dinner at someone's house, just to be on the safe side.
Proximity: A good first date idea provides you opportunities to get close to your date, if that's something you both want.
First date ideas for every type of date
4 simple and casual first date ideas
Visit an art gallery or museum. Art galleries and museums make good first date ideas, because the exhibits give you something to talk about that aren't your standard first date topics. Plus, it's a great way to add some culture to your life!
Visit a flea market. Especially on the weekends, flea markets are often filled with people, activities, and interesting finds. And you can always heat things up with a bit of a friendly competition as to who can find the best bargain.
Volunteer. Spending time and making a difference in the world… win-win! Plus, this is a great way to garner insight into how your date treats people less fortunate than they are… you don't want to be with someone who doesn't think other are people worthy of respect.
Hit up a bookstore. Bookstore dates are great first date ideas because you get to explore books and talk about them. Introduce your date to your favorites and let them do the same. – Just try to pay as much attention to your date as you do the books.
TIP: Let your surroundings guide the conversation. All of these first date ideas have built-in conversation starters, which takes the pressure off you and your date.
4 fun and adventurous first date ideas
Visit an amusement park. For the rollercoaster lovers among you, this is the perfect first date. You'll have a screamingly good time, and, as a bonus, being on a speeding rollercoaster is a great excuse to grab on to your date even if you're NOT scared 😉
Try an extreme sport. Recently, more and more places have started offering off-the-wall activities are great unusual first date ideas, from rock climbing to archery to ax-throwing. Get your blood pumping with a high-adrenaline encounter at one of them.
Play tourist in your own town. No matter the size of the place you live, there's surely something you haven't explored. Download a map (or print one out!), grab your date, and discover a new neighborhood or tourist attraction together.
Go on a food truck / food hall tour: If you're lucky enough to live in a city with Food Trucks, take advantage! It's a great way to find new favorites and bond with your date over good (or bad) food.
TIP: Don't be afraid to step outside your comfort zone – you might find a new favorite activity as well as someone to do it with!
4 romantic and cute first date ideas
There's something to be said for fairytale personal encounters, especially if you know your date is the romantic kind.
Go stargazing… indoors: Don't let light pollution stop you from having a romantic night under the stars. Many cities have planetariums, where you and your date can have fun pointing out the constellations to each other.
Walk around a botanical garden: If your city has one, a botanical garden is one of the best places to go on a first date. You can get to know each other during a romantic, meandering walk while admiring the beauty all around you.
Spend an afternoon at the animal shelter. What's cuter than a puppy or a kitten? Several of them! Animal shelters are often in need of volunteers to help socialize the animals in their care. Talk about great things to do on a first date.
Have an evening picnic somewhere scenic and watch the sun set. Is there anything more romantic than a gorgeous sunset? Find an out-of-the-way spot you and your date can watch the sun sink below the horizon. Make it even better with a selection of fancy snacks to nibble while you do.
TIP: So much of romance is in the small details. So, make sure to pay attention to what your date likes so you can wow them later.
Begin as you mean to go on with fun first date ideas
Never forget that when someone agrees to go on a date with you, they're giving you the gift of their time and attention, so you should return the favor with a well-thought out first date. Especially now, online dating and getting to know people better before meeting them in person, unique first date ideas can make the difference between getting a second date and being back at square one. Luckily, with this list of suggestions of what to do on a first date, you'll be ready to sweep any potential partners off their feet, so sign up for eharmony and get started looking for that date today!
How it works
Your search for a great relationship has never been easier with groundbreaking overhaul of the eharmony you know and trust.