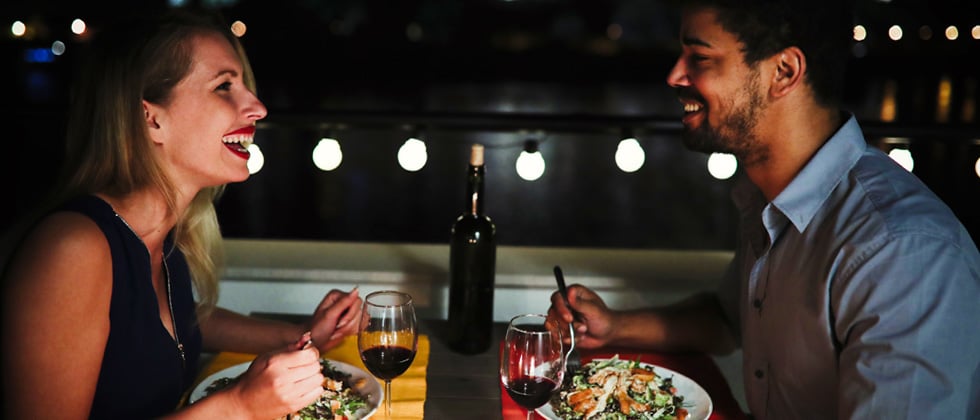 Three Secret Tests Women Use to Decide if He's Boyfriend Material
Every first date ends with a woman asking herself just one question: Is there any chance that you might be boyfriend material?
Every first date ends with a woman asking herself just one question: Is there any chance that you might be boyfriend material? In this article, David DeAngelo reveals the three secret "tests" every woman uses (usually without even realizing it) to see if you have "relationship potential."
When it comes to building great relationships with women, some guys have to learn the hard wayand I was one of them. After a lot of dates with a lot of women, I noticed two things:
#1: It takes a special set of skills and insights to pass a woman's tests and graduate from first-dater to "boyfriend material," the kind of man she wants to share fulfilling, long-term intimacy with.
#2: The longer I continued to fail these tests, the more I started to feel like something wonderful was missing from my life — also known as having a great GIRLFRIEND.
That in mind, here come the three secret "tests" that every woman uses (even if she doesn't realize it) to determine whether you are boyfriend material:
Test #1: Are You Present?
When it comes to first dates, most guys waste precious time and opportunities with great women by not actually "being there" at all. As they sit across the table from a woman, most guys are busy planning, worrying about what to say and do next or worse — just not being interested. And it shows. Until a man is confident and comfortable enough to be totally "present," he'll never connect with a woman in the moment, let alone for the future. He'll act nervous, bored, aloof or dismissive. It will be painfully obvious that he's not hearing or caring about what she has to say.
Test #2: Are You Thoughtful?
I know what you're thinking…and you're totally wrong. About 99% of guys think that being "thoughtful" is about telling a woman how pretty she is, or buying her flowers, gifts or lavishing attention on her at obvious moments. But when it comes to whether she'll see you as boyfriend material, thoughtfulness takes on a whole other meaning.
It's your ability to pay attention to her in unexpected ways — at unexpected times — because it's genuinely in your heart to do it. Of course, thoughtfulness means delivering attention and interest…but in heartfelt ways that she can't predict, at the times she needs it most. Basically, instead of being over the top with flashy gifts, expensive dinners, and obvious compliments, true thoughtfulness is telling her that you were thinking of her today when she wasn't around(by the way… if you're not thinking about her when she's not around, don't waste her time trying to become her boyfriend).
Test #3: Are You Balanced?
Any high-wire artist will tell you that success is a delicate balancing act. Yet most men fail miserably with great women right out of the gate by not behaving in a "balanced" way toward them… going too far in one direction or another in what they say and do. For example, I always say that confidence and humor go a long way toward succeeding with women, but too many guys act like a "jerk," coming across as unfunny, insulting or arrogant. Also, like I said above, being present is a critical characteristic of boyfriend material…yet too many men come off as needy or desperate, asking tons of low-self-esteem questions ("How do you think it's going?") or constantly calling, texting, and emailing a woman. Instead — say and do things that come from a place of personal balance (also known as inner confidence and self-control) and success will happen almost automatically.
Plan a wonderful evening, then guide a woman through it from start to finish. Replace the nervous chatter and insecure comments with real conversation — asking what you want to know about her straight out. Make her laugh with smart, observational comments instead of put-down jokes. All of these are powerful ways to make her remember you…to keep thinking about you…to be drawn to spend more time with you.
In other words…to pass her tests and make her think of you as genuine boyfriend material.
———–
Get more life-changing facts about why great women instantly see some guys as "boyfriend material"… while most men never make it to a second date. Acclaimed "Double Your Dating" author David DeAngelo reveals his most powerful tools and techniques for escaping a life of serial dating, failure and rejection in his FREE "Dating Secrets" newsletter. Subscribe here.