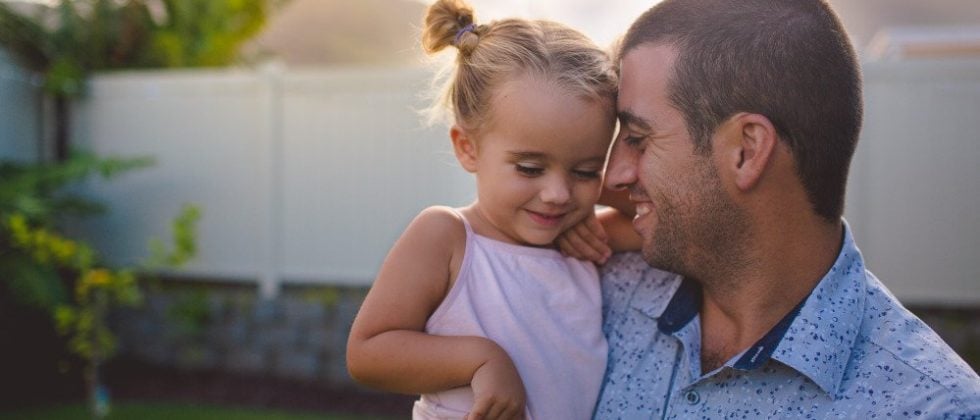 7 expert tips when dating a single dad
When you've met someone you want to start a relationship with and they have a child or multiple children, you must be honest with yourself about what you want. Dating a single dad can be a wonderful experience.
Here are the things you should know if you've never dated a single parent and are wondering how to date a single dad.
What to expect when dating a single dad?
Just like in any other relationship you need to be ready to give the other person time and space. You should keep your expectations realistic and be ready to accept some key boundaries.
His kids will always be the #1 priority
If you choose to date a single dad, this may come as a shock at first. His kids will always be his top priority since he's responsible for them. You must be able to coexist with this situation and understand if he cancels a date or prioritizes his parental duties.
Unless he's a widowed parent, his ex could be around
You'll have to make peace with his interactions with his ex if they're co-parenting their child. The child's wellbeing will be their primary concern, and they may already have set a consistent routine. Your role here should be to understand the situation and support your partner. You shouldn't interfere when there are parenting differences unless you've cleared this with both parents.
His kids may take some time to accept you
To begin with, it's not advised to insist on meeting his kids unless you're very serious about the relationship. Your partner will introduce you only when he's sure it's the right time. Don't expect the kids to immediately accept you – their approval might take time, but it is important for the future of the relationship.
7 tips to bear in mind when dating a single dad
Dating a single dad could mean dating someone who's recovering from a divorce, break-up, or death of a partner. And when children are involved, the responsibilities can also increase.
It's vital that you are honest with your ability to date someone with a child and if you're ready for that experience. Dating a single dad can be difficult especially if you've never had children, but it can turn into a successful relationship if you follow these tips.

1. Give him time to open up
Jumping into the dating pool while being responsible for raising kids is never easy. If you've just met, take time to know him, understand him, and give him a chance to open up emotionally.
He has his own needs, desires, and vulnerabilities. Be honest about your feelings and be all ears when he's sharing his feelings.
2. Offer some help
If you want your partnership to grow into a meaningful relationship, learn the art of patience. Being supportive while dating a single dad is crucial; offer to help and share his responsibilities if it feels right.
3. Don't commit too quickly
First, determine what you really want in a relationship. Find out if their values, vision, and relationship requirements align with yours. You must consider all aspects of dating a single dad before committing, and you shouldn't pressure him to commit if he isn't ready.
4. Be flexible
Being able to manage your own emotions while dating a single parent is essential. Your partner has extra responsibilities and it could be a difficult situation if you require constant validation or attention.
If you have a more anxious attachment style, be up front if the situation is right for you.
5. Take time with the kids
Developing a stable, long-term relationship with kids is no walk in the park. Getting along with them and sharing a rapport is important and won't happen overnight.
When you meet them, ensure the kids are on board with the idea. Don't overstep by trying to take on a parent role, especially in the beginning. Instead, try to be their friend and a person they can trust. They should be excited to spend time with you.
6. Plan ahead
A single dad will be juggling several roles, but that doesn't mean he's not interested in going on dates or being romantic. He just needs to make sure everything is organized.
Once you've decided that you want to invest time into the relationship, make sure to research some fun dates a few weeks ahead, so you can both plan accordingly. Even though it's important you're aware of his time, make sure he is respectful of yours.
7. Get involved
Patience is key while dating a single dad, since a single parent always comes with more to think about than someone without a child. You may not always share his experiences, but understanding and acceptance can help your relationship.
When everything is working well, and the kids are comfortable around you, ask if you can be a part of family activities. For example, you can help the kids with their school projects or plan Sunday dinners.
Establishing a deep emotional connection on eharmony
Dating a single dad does not imply you have to shut out your feelings or give up on finding real love. It all depends on how you regulate your emotions and handle difficult situations. The above tips will help you in creating a meaningful relationship with a single parent. eharmony is designed for people looking for real love. Sign up today for a personalized dating experience.
How it works
Your search for a great relationship has never been easier with groundbreaking overhaul of the eharmony you know and trust.