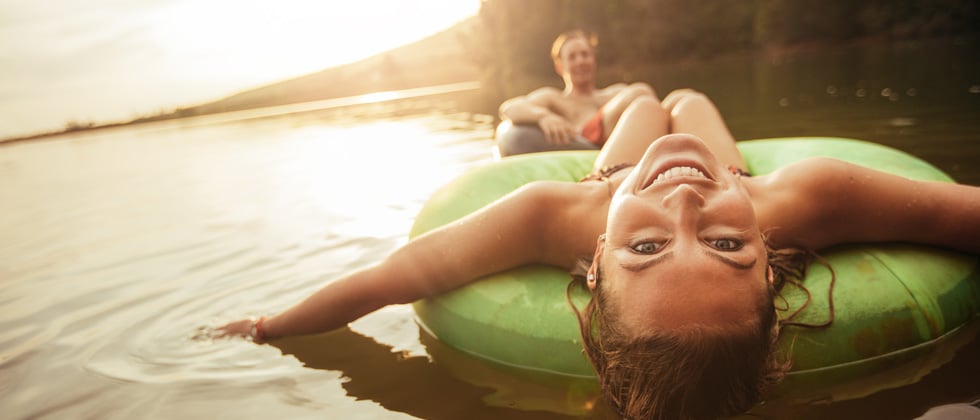 How to Get A Boyfriend? Create That Spark, Don't Wait for It
How to get a boyfriend in an efficient and fun way? Well, it's easier than you think. To get attention and interest from a guy, you have to master some basics. When you focus on taking care of yourself and hone your dating skills, you're already on your way to dating success. Help chance work its magic by reading on and knowing how to find a boyfriend and the ways to enjoy the process of meeting someone.
Standard rules include – making dating a priority, wearing clothes that make you feel attractive, improving your personality, minding your manners, and last but not the least nixing the ex-talk when you do meet someone. Being confident and creating opportunities is key whether you're looking online or offline. It's also important to be patient and wait for the right person to come along.
How to get a boyfriend offline? 6 great ways to meet a guy in real life
One of the best ways to attract men is to show that you like yourself. Being confident and outgoing helps to an extent. And when you get acquainted take it slowly, yet steadily.
Listed below are 6 great ways to find a boyfriend offline way.
1. Be optimistic and open to opportunities
Practice being outgoing and optimistic. Do not keep all your hopes on the first guy you meet. Also, don't treat the process like a job. Ensure to have a good time when you explore. Be ready to participate in conversations and be honest. Look for characteristics such as kindness and treating people with respect.
Tip: Don't close yourself off to talking with strangers; look beyond looks and personality.
2. Take advantage of a friend-of-a-friend setup or social media
Are you single and somewhat shy? Start with honing your small-talk skills. Follow your crush on social media and send him a direct message. Ask your friends to introduce you to a single friend. If he is around, do smile and make eye contact. Dress to build up your confidence and let your body language make him feel you're approachable.
Tip: Make your introversion work for you.
3. Hone your flirting skills
You can charm and flirt with your crush without appearing desperate. Men are visual creatures, which implies your body language (your eyes, smile, or gestures like touching on the arm) can help you in flirting successfully.
Tip: Flirt with confidence. But don't be too pushy or put him in an awkward situation.
4. Take yourself on a date
TEDx speaker and author Kelley Kitley says "People are more approachable when they are at a social event without a group of people." Imagine a handsome guy has caught your eye, he's probably not going to talk to you if you're with your girls out. Consider going to a bar at happy hour alone. A library, a museum, and even using public transport is a great way to meet someone.
Tip: Don't hesitate to start a conversation
5. Become a regular at the neighborhood happening spots
If you're still thinking about how to get a boyfriend without dating apps, then you should try the singles events, meetups, or volunteering in your city. Or if you're interested in sports, the adrenaline of cheering on the home team may just translate into striking up a conversation with a cute stranger. Laughter clubs, hobby classes, parks, gyms, and nightclubs are other great spots to meet someone new near you.
Tip: Widen your social circle. It'll help you connect with someone who shares your interests.
6. Travel solo
Do not reserve all your travel plans to go with your soulmate. Take that trip that you always dreamed of and go solo. Airports and planes make amazing meeting zones. You will learn a lot, have fun and adventures, make memorable experiences and maybe you will even connect with someone. It can turn out to be your most fulfilling trip and if all goes well, a new friendship can turn into romance.
Tip: Get out of your comfort zone, break that routine, and make a casual contact and see where the journey takes you.
How to find a boyfriend online? 6 great ways to form a connection online
In some ways dating online is a different ballgame from dating someone in real life, and in some ways, it's not. There're several advantages, however, it's important to keep in mind to stay safe while dating online. The tips below will help you to date safely and guide you on how to get a boyfriend online.
1. Know what you're looking for
First, make a list of all the things you're looking for in a boyfriend. Evaluate what you want in a potential relationship. Are you interested in creating something long-term, or are you trying to keep things casual? When you have the answer, it's easier to find the right platform and that special someone.
Tip: Ponder and process in your head and put that time to good use.
2. Choose your platform & date wisely
The platform's services should fulfill most of your expectations. Do some research and choose a dating app that prioritizes compatibility and connection. Video chat with your date before meeting and ensure to have your first date in a public place. Never give out too much of your personal information upfront.
Tip: Avoid apps commonly used for hookups; sign up for something that resonates with you.
3. Create an intriguing profile
How to get a boyfriend? Make your dating profile stand out! This means, use clear pictures where your smiling and dating profile photos that capture what you're about. Think of a few descriptors that sum you up perfectly; avoid clichés. Be positive while being specific about what you're looking for.
Tip: A good profile will help you put your best digital foot forward.
4. Be the conversation starter
How to make the first move? Pick one thing from his profile and ask him a question. Trading personal stories is a great way to get things rolling – just keep it light. You can also use authentic pickup lines that will probably have him messaging you back, quickly.
Tip: Never have a half-hearted conversation or never keep a guy guessing for too long.
5. Don't rush the process
Give it time – you never know when the perfect guy will present himself. Share your frustrations, worries, the lows and highs about how to get a boyfriend with your friends if that helps. Be patient and use filters, which lets you screen for a range of qualities and gives you the ability to focus prospective matches precisely.
Tip: Take advantage of being able to be a specific dater online.
6. Save the interesting talks for real-life dates
After you've chatted on video and you feel safe and interested, it's time to ask a guy out and move to real life dates. When you meet someone in their daily life, you get to know the person on a deeper level.
Tip: Check if the perceived dating chemistry that developed online is present in real life too.
How to get a boyfriend? Try eharmony for a personalized and fun dating experience
Prioritize having fun but at the same time find someone with whom you can build a genuine connection. Shared interests, values, and experiences can have a positive impact on your life. If you're still wondering how to find a boyfriend, check out eharmony benefits.
eharmony has over 20 years of experience and over 2 million people have already found love on this dating site – It's well known for compatible and meaningful relationships.
The site's detailed profile let you tell potential partners who you are and learn who they are even before you have your first date conversation.
The scientific-based algorithms can identify compatibility that goes beyond the surface. The Compatibility Scores represent similarities and contrasts which will help you find someone who matches your values and vision.
Another awesome fact is the user experience on the platoform. The site gives you a personal dating space that is centered around you. Get support from experts during your dating journey.
Join a high quality dating pool and find real love on eharmony.
HOW IT WORKS
Your search for a great relationship has never been easier with groundbreaking overhaul of the eharmony you know and trust.