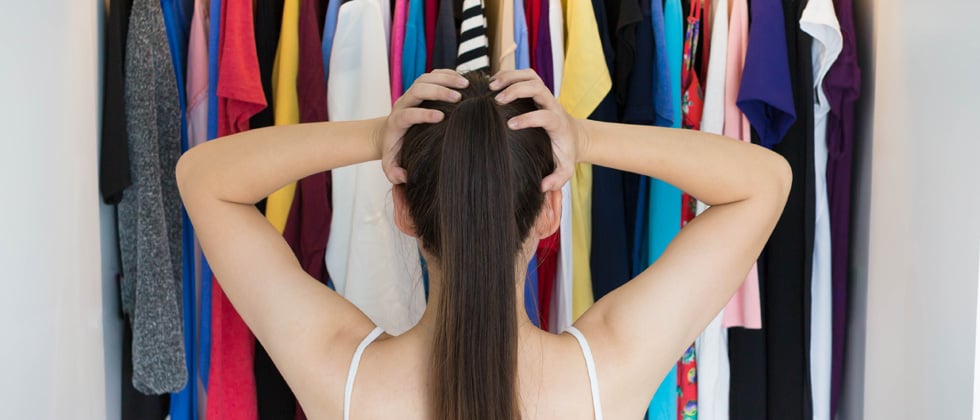 First Date Outfits for Men and Women: Proposals for your Date Attire
First dates are exciting and at the same time can make you anxious. You have the fear of meeting a new person (probably in a romantic setting) and there are so many questions on your mind – what to talk about, what to order, how to appear calm and pleasant, and what to wear?
Choosing comfortable first date outfits will help you tackle the other issues head-on. This is good news as you have it in your control. Here are some great tips and inspiration, if you are wondering about your appearance on a first encounter.
What to wear on a first date? – Outfit ideas for Women
There are many components that go into deciding first date outfits. Where are you going? What is your style? What clothes you are comfortable in? You need to make a great first impression and there is no time to waste. Your choice of an outfit can speak volumes about you in just a few seconds. There's a good amount of preparation for you to do and you can start by reading this!
Attire options for a coffee-date
You want to feel comfortable and confident – you can opt for a dress, a skirt, jeans, or whatever makes you look and feel your best. It's important to look effortless yet stylish.
Avoid heavy makeup, wear the right footwear, and wear minimalist jewelry that can add a touch of glam to your look. Choose subtle prints and colors that don't scream for attention. Keep a check on the weather – if it is cold remember to bring a sweater or a jacket.
Tip: Your first date outfits should always exude confidence – wear something fresh and which fits you well.
Clothes for a romantic dinner date
If your crush has asked you out for a dinner date, it means they are super intrigued by you – so expect a nice dinner in a quiet setting. This is one of the most sophisticated dates you can go on and you cannot show up in your old jeans and an overused tee.
Your goal should be to pull off a look that is fashionable and reflective of your personality. You can opt for different first date outfits – whether it's a pretty dress from your wardrobe or a stylish skirt. But don't show too much skin. Avoid distracting prints.
Tip: Stay true to your style.
Outfit for an active outdoor date
Find out about the place you are going. Consider the environment, weather, and the kind of activity you are going to be doing. Wearing the right footwear is important too.
Whether you are going for a picnic or just some fun in the sun, a dress or shorts in a soft fabric will offer a contemporary vibe. For example, if you are heading to the beach, opt for something light, and wear flip flops. If you are trying something like indoor rock-climbing activity, opt for sweat-wicking fabrics. Flattering activewear is the best bet.
Tip: Go for dark or bright shades. Don't wear anything white because you will not want to ruin your outfit and the first date.
How first date outfits for men can look like
It all about dressing up smart– wear well-fitted clothes, iron out the wrinkles, splash on your favorite scent, and run a comb through your hair. When you take care to look good, you are indicating that you care about her opinion; it also increases your confidence. So, let's get concrete – what to wear on a first date?
Outfit for a date night
Dressing for the occasion matters – For a date night consisting of a drink in a bar, don't overlook the importance of wearing well-polished shoes. Do not wear a hoodie and don't go for shirts with crazy patterns. It is safe to stick with neutral colors like navy, gray, white, or black. Wearing a nice watch can complete your look.
Tip: Be well-groomed and dress sharp.
Outfit for a casual date
Do not wear a suit or office pants! Denim has been the go-to casual first date outfit, and you cannot go wrong with it. Opt for a minimalist style – go for layers if the weather is cold. If you are going out in the evening, go for a dark palette and a sleek look.
Whether you're headed out for to the movies, a bar, or just for a coffee, trendy drawstring pants with a button-down and some cool accessories will be a winning look.
Tip: Keep your look clean with dressed-down options in customized cuts.
Outfit for an outdoor date
Opt for light fabrics and casual shoes. For a daytime outing, wear lightweight layers and comfortable shoes. For a beach date, shorts and a light shirt is great. You can accessorize with a baseball hat and sunglasses.
Tip: Keep things basic and breezy.
First date outfit rules – 5 Tried-and-true tips
First date clothes should enhance your looks. Avoid too tight or oversized clothes.
There will be a lot of eye-contact and gazing at each other. Don't overdo your makeup. Also, less is more when it comes to accessories. Put in effort to look presentable.
Don't wear clothes that scream brand names and avoid large logos that make you look like a walking billboard.
Comfy first date outfits do not mean you should wear something you sleep in. Stretched out and stained clothes or outdated trends are something you should get rid of.
The pressure of wanting to create a great first impression can induce some stress. Planning will reduce stress and gives you confidence.
Choosing first date outfits: It's all about you! Be yourself, be comfortable
First date outfits require careful thought and some planning. Comfort is a crucial point and the ultimate goal is to achieve the effortless "I just threw this on" look.
Once you are comfortable, you can wow your crush easily, engage in conversations, and enjoy the experience. You have the power to put your best foot forward. eharmonywishes you good luck for a successful first date and many happy dates thereafter.
How it works
Your search for a great relationship has never been easier with groundbreaking overhaul of the eharmony you know and trust.