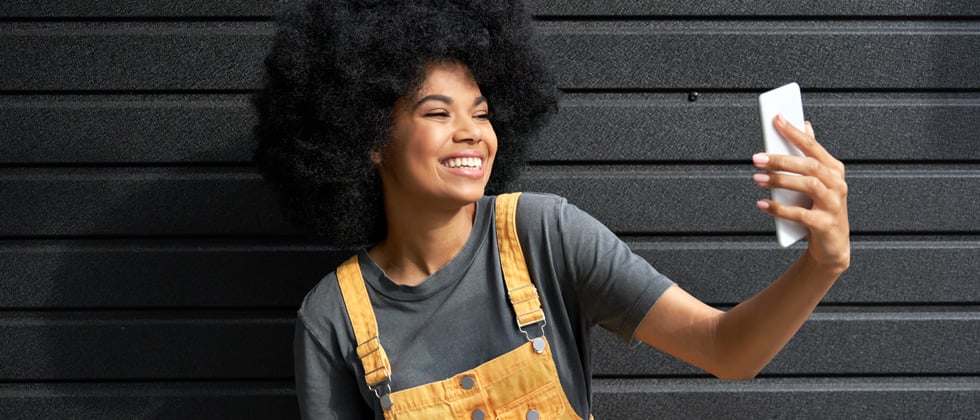 The Most Successful Online Dating Profile Photos Revealed
Are you the type of person who just can't seem to find a good photo of yourself? Or maybe you have your favourite selection of dating profile pictures but they just don't seem to get you noticed. As one of the world's biggest online dating sites with over 20 years of experience, we have a wealth of insight into what works with dating photos online and what doesn't. You must upload something though, as members who upload a profile photo are 20 times more likely to receive views. Let's take a look at some tips and examples.
6 Tips from an expert in dating photos, Saskia Nelson
We spoke to expert Saskia Nelson, founder of the world's first dating photography agency, Hey Saturday and asked her how to take a good dating profile picture. Here are her golden rules .
Quality matters
Low quality photos attract low quality dates
Using blurry, dark or low resolution dating profile pictures tells the person that you're not willing to put effort into your dating profile, which makes it seem like you might be a waste of their time. Low quality photos can also come across as misleading.
Choose photos that make you stand out
…people are swiping through lots and lots of photos. You need something about your photo that jumps off the page.
Try wearing bright colours, such as red or having a fun, colourful background that isn't too messy and avoid black-and-white photos as much as possible. You want to stand out and be the main focus of the shot.
Get an outside opinion
We don't see ourselves the way others see us.
We tend to have an implicit bias when we look at our own dating profile pics. We hone in on imperfections that others wouldn't notice. It's a good idea to get your friends and family's perspective of your photos. Saskia even suggests letting them pick them out entirely.
Avoid selfies
People who use selfies in their dating photos have consistently shown to be less successful than those who don't. Selfies also remove the element of authenticity and spontaneity that should be in your photos.
Instead, try asking a friend to take some photos of you as you enjoy a day out. You will come across as more relaxed and natural.
Avoid group shots
What you're doing is you're putting obstacles in the way to finding the one you love.
People are looking through a lot of profiles so why make it harder on them by making them figure out which one Is you in the photo? They may also think they might not fit in with your group of friends or worse, be attracted to someone else in the photo.
Try to communicate authenticity in your dating profile pictures
It's really important to use open body language.
This means not crossing your arms or turning away in a shot. If you smile, you should smile with your whole face (Tip: try thinking of someone you love when taking the photo). Your eyes are also very important. Don't use photos with red-eye or where you're wearing sunglasses
Examples of effective dating profile pictures
Let's take a look at some of the different types of profile shots and some of the best online dating profile picture examples.
Dating Profile picture 1: The Head Shot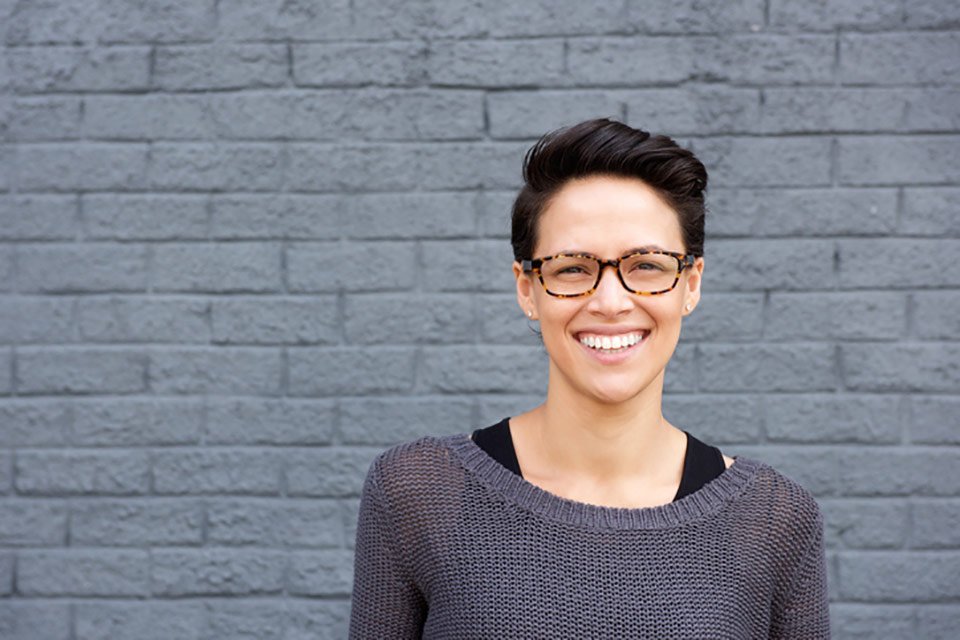 Just your face, in some good lighting, taken with a decent camera. This should be your main profile picture.
DON'T wear sunglasses.
DO smile and look at the lens (Although men also experience success if they look prideful or brooding).
DO wear a colourful outfit that expresses your personality.
DO get someone else to take the photo. No selfies.
Dating Profile picture 2: The Body Shot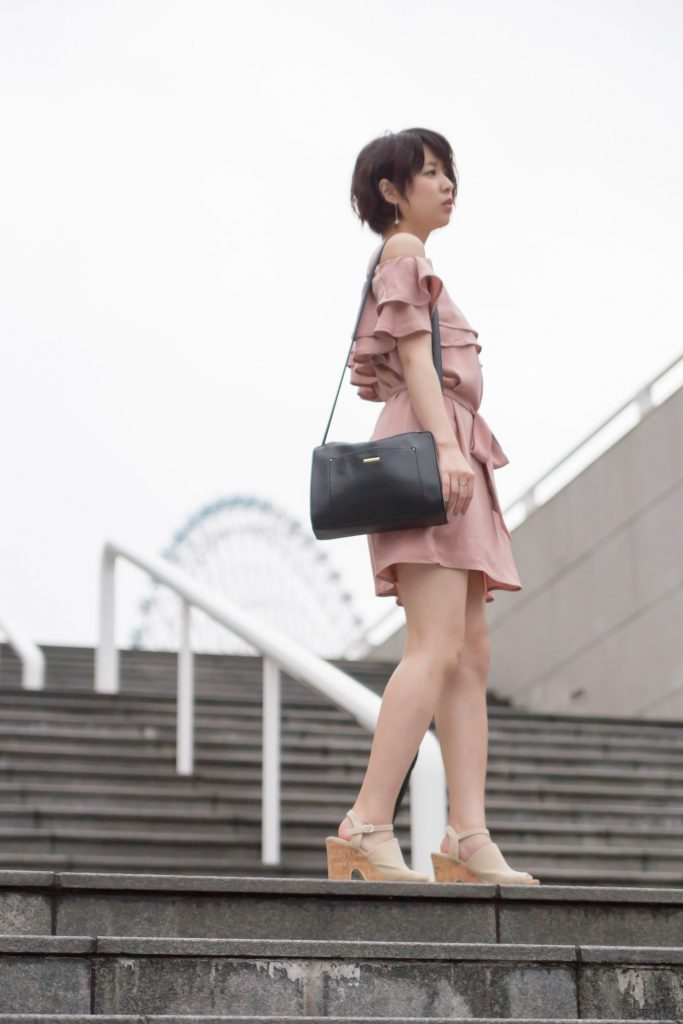 It's important to include at least one full body shot of yourself in your dating profile pictures, as it helps communicate openness. Saskia suggests trying to include props from your hobbies and interests in the shot.
DO stand, preferably in an outdoor area such as a garden or a nice part of the city. The natural light will improve the shot.
DO make sure you're wearing something smart and casual but that also expresses you.
DON'T face the sun. You don't want to be squinting at your matches.
Dating Profile picture 3: The Waist Up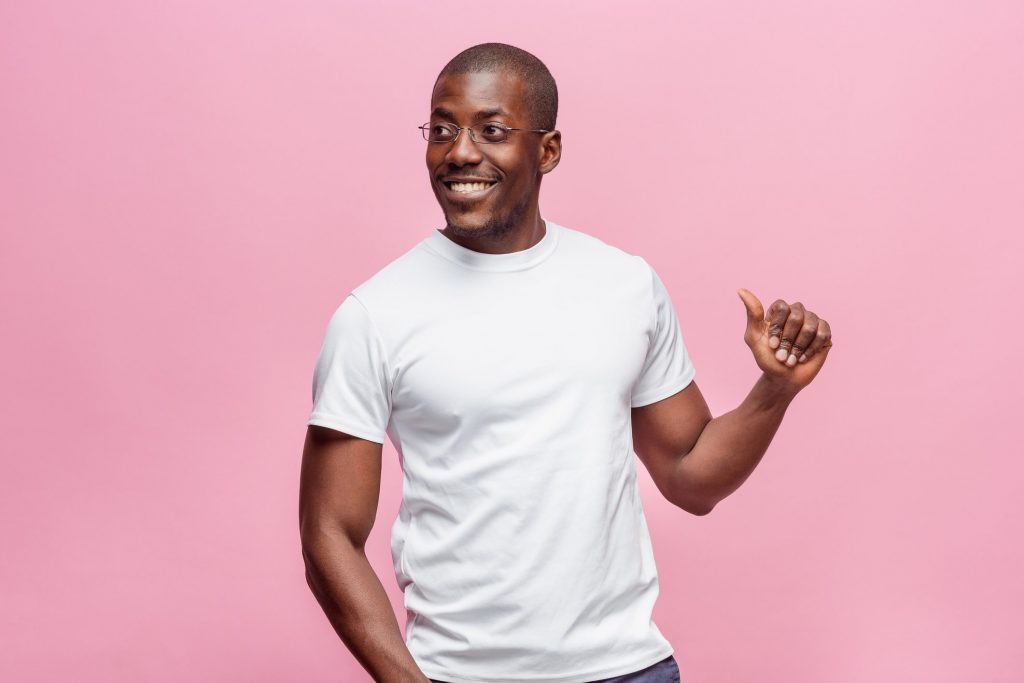 The Body Shot is essential, but let's get a bit closer. As ever, look relaxed A mix up of the close-up and the body-shot, this photo will help you stand out to the person while also revealing a larger aspect of you. This can be a good photo of you at a party or relaxing on a park bench.
DO make sure you're wearing something nice and colourful (or have a colourful background). Women, there's nothing wrong with a bit of cleavage.
DON'T have a messy background that draws focus away from you, suggests Saskia
Dating Profile picture 4: Your Leisure Time
The best way to give people an idea of who you are is to include dating profile pictures of you doing something you love.
DON'T be too far away from the camera. Saskia says this is a wasted photo.
DO try to find a shot with just you in it.
DON'T show off, such as shots of you standing in front of your expensive car or shopping in designer stores.
Dating Profile picture 5: Your Favourite Spot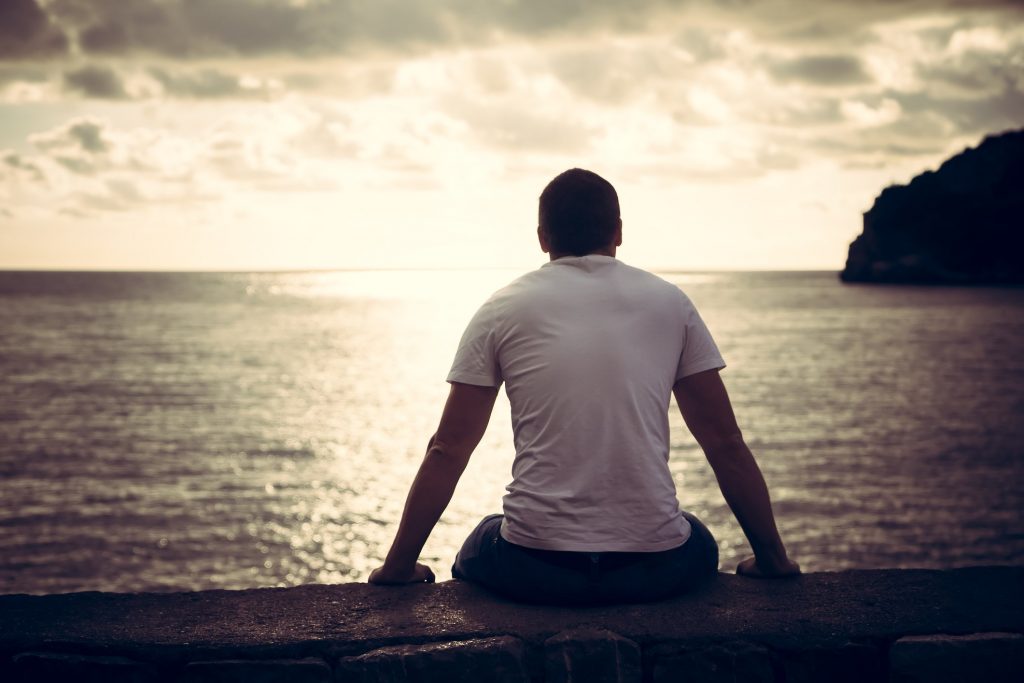 Your favourite place says a lot about you. You'll also look more relaxed, happy and natural in the photo, which will help you seem more kind and approachable.
These types of dating photos make for a great conversation starter with your matches.
Add a caption explaining where it is, and detail in your profile why it's such a special place to you.
Let your pictures show the best version of you
So after taking on board these tips from profile picture expert, Saskia Nelson you can see that getting a good dating profile picture isn't that difficult. As long as you follow these basic rules, you will find success in your online dating journey:
Wear nice, colourful clothing that makes you stand out
Make sure you maintain eye contact
Keep yourself as the focus of the shot
Use friendly and open body language
Avoid selfies and low-quality shots
eharmony has 12 photo slots available for you to put these golden rules into practice. So why not see what's out there today with our compatibility-based matching system. Register with eharmony now.
How it works
Your search for a great relationship has never been easier with groundbreaking overhaul of the eharmony you know and trust.