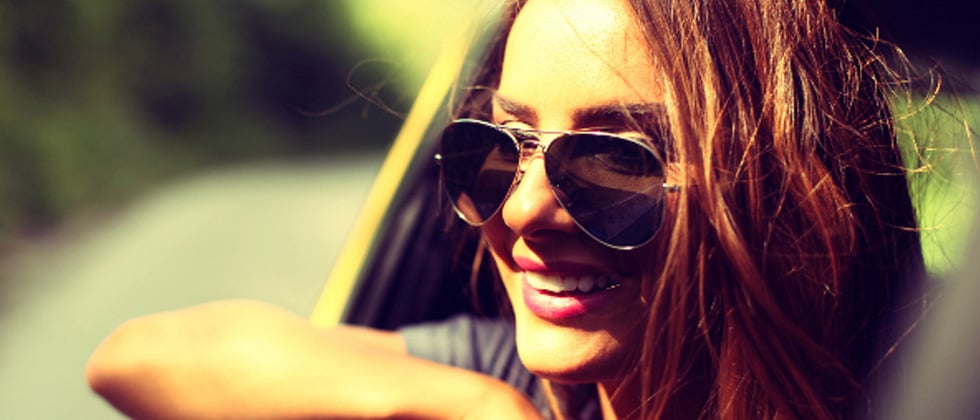 How Soon is Too Soon to Go Away with a Date?
The beginning of a relationship is one of the most exciting times, filled with bright expectations and new adventures. One of the things that makes this period especially fun is the prospect of vacationing with your new love interest. You, like many others, probably have a list of places you'd like to visit, and a new relationship gives you the perfect opportunity. Once you start dating someone, when is it the right time to go away together?
Safety first, people!
Especially for women, taking a trip with someone new can be risky if the person they're dating is mentally unhinged in any way. While it truly takes months or even years to get to know someone really well, you can often figure out within those first few months if the person you're dating is safe to travel with. Any signs of a bad temper, extreme jealousy or paranoia are major red flags, so if you've seen any of these traits in the first month or two, it's probably safest for you to delay a trip until you get to know that person better.
Most couples can start traveling together after a couple of months.
Taking a trip involves spending a lot of concentrated time together, and this puts pressure on each member of the couple. If you push it and travel too soon together, you may end up seeing traits that put you off and discourage you from pursuing the relationship further. If you wait a little longer, odds are that you will know this person a little better and will be less surprised by any annoying behaviors or personality traits that come out during the course of a trip.
The main reason to wait longer to vacation together…
Aside from the other issues, the main reason you shouldn't travel too soon with a new love is that you don't want to set yourself up for heartbreak. Specifically, if you meet someone you like and go away in the first month together, all that forced intimacy of traveling sets you up to feel like you're already in a full-blown relationship. Once you start traveling with a date, it's easy to feel like you have found The One and to start forecasting all the things you'll do together in the future. But what if you break up soon? Aren't you setting yourself up for greater heartbreak if you get too close too soon?
Simple reminders when you do go away for the first time…
When you decide that it's time to take the plunge and embark on your first trip together, organize all the information for your travel – train or flight times, hotel address and number – and send a copy of the information to a friend and a family member. Agree to check in at home with someone once per day, and tell the person you've selected to call the hotel or even the police where you're going if you miss a check-in. These are real world realities, folks, as any number of men and women who have disappeared on vacation will tell you. Remember, it doesn't just happen in Lifetime television movies.
A good rule to remember:
Another way to frame the issue of when to go away with a new date is to think about how soon you would go away with a new friend. If you met a new friend a week or two ago, would you sign up for a weekend away, just the two of you? Sure, maybe you'd go away with a group of people, but you would probably want to know a friend a little better before you commit to a trip. After all, haven't you ever returned from a vacation with a friend and realized the trip actually hurt your friendship? When it comes to the laws of dating, remember to fall back on some of the common sense rules you already use with your friends.
How it works
Your search for a great relationship has never been easier with groundbreaking overhaul of the eharmony you know and trust.