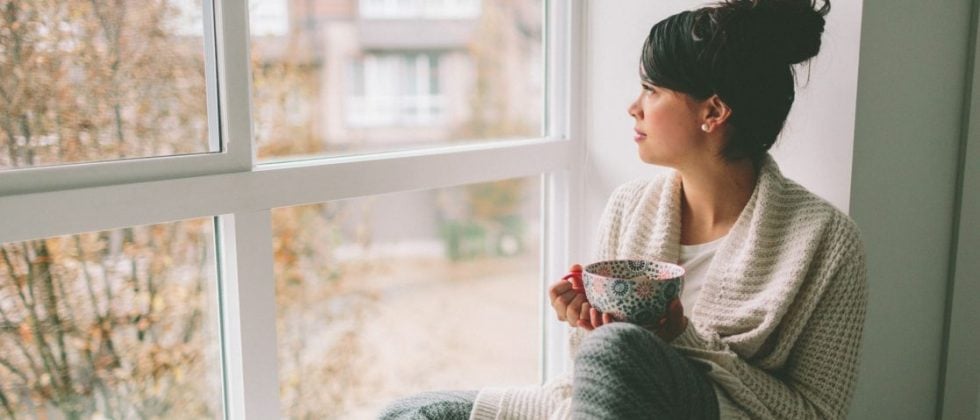 How to Get Over an Ex? Strategies to Regain Your Life & Power
Break-ups are always stressful. Regardless of the length of your relationship, it can be emotionally draining and can lead to confusing stages. Sadness, betrayal, loneliness, and anger can engulf you. It can feel impossible to get over a breakup. But, how to get over an ex and deal with loneliness. How to move on from ex and dive back into the dating pool? Remember, this is just a tough phase and brighter days are ahead. Here are 11 great tips from dating experts at eharmony. This will help you reclaim your life healthily and consciously.
#1 Accept it's over
How to get over an ex if you can't accept the reality? Denial is normal, but keeping a blindfold on will not help you in facing the truth. If your partner avoids you, is in another relationship, or has asked you to stop communicating—these are obvious signs. Don't try to get your ex back. The worst thing to do is wanting to keep the illusion of the relationship alive.
Tip: When you accept the relationship is over, you create space for growth. Having a clean breakup will make the recovery process easier.
#2 Cut all kinds of ties with your ex
Cutting off contact with your ex is the most important next step to get over an ex. Initially, it can feel like an extremely hard journey but you have to endure all the pain to reclaim yourself. It includes no catching up (not even with friends), no calls, no texting, and no keeping tabs.
Tip: Things will change for the good when you follow the no-contact rule.
#3 Avoid revisiting your date spots
How to move on from an ex, when your mind is dwelling in the past? Reminiscing on the good times is nice, but after a breakup, looking back is probably the worst thing you can do. It can slow down your healing process – things like, visiting your first date spot, or going to your ex' favorite restaurant are bad ideas. If you have lived together, consider redecorating your home.
Tip: To be able to move on without constantly being reminded of the past, give your place a makeover. Discard all those things that bring back memories and no longer fit the healthier life you want to build.
#4 Indulge in your favorite hobby
How to get over an ex if you still feel like going through withdrawal? After a breakup, it's quite common for people to lose interest in doing things they used to once enjoy. Any 'free time' can feel scary, but when you have the time in your hands, it's wise to invest it in personal growth. Indulge in your hobby or find a new one – it can be anything sporty, creative, or something as simple as reading.
Tip: A breakup can bring you down but a hobby can always cheer you up. Trying something new or putting yourself out of your comfort zone can be fun and rewarding. It is also a great way to form new friendships.
#5 Be easy on yourself and forgive yourself
You may sometimes feel guilty about the actions you have taken, but when you give importance to that feeling it threatens your happiness. How to forget your ex? Practice releasing regrets and forgive. When you continue to be angry or upset, you cannot heal.
Tip: Focus on your happiness to regain control of your life.
#6 Reach out to friends and loved ones
The end of a romantic relationship can also complicate other relationships, for example, if you have mutual friends. Then questions like, can I still be friends with an ex? What if they prefer hanging out with my ex? can plague your mind. The best thing to do is to keep away from social settings for a while and instead stick to your exclusive circle of close friends.
Tip: Nourish old relationships. Be around people you'll be able to vent to and who will understand you. Remember, friends and family are your constants.
#7 Don't make drastic changes to your personality
It is very common to fall into a self-criticism spiral after a relationship ends. You tend to think that something is wrong with your personality and you try to fix it. Remember, not everything about you needs to be changed, your ex could have been wrong too.
Permit yourself to feel how you feel – avoid taking crazy decisions like getting a tattoo, or a new hair color which you are only going to regret later. Don't allow your feelings to ruin you.
Tip: Do not punish yourself. A breakup is not the end of everything.
#8 Challenge yourself to digital media detox
Do you find yourself up late in the night staring at your phone screen? How can you get over an ex, if you continue to keep tabs on social media? Seeing your ex's name pop up on the timeline makes it harder to move on.
Tip: Unfollow your ex on social media. Delete old pictures and messages. If you find it really hard to stop yourself, then deactivate your account.
#9 Still unsure on how to get over an ex? Focus on being positive
Give yourself time to get perspective on things. Do things that light up your heart in a real way – like volunteer for a cause, join a hiking club, or a hobby group. Focus on eating healthy and never opt for drugs or alcohol as a solution. Build a workout plan and stick to it. Keep a grip on your emotions and focus on your career.
Tip: Go slow, you need time to heal. Prioritize self-care.
#10 Take a break and unwind
Wondering how to move on from ex and your friends suggested a 'breakcation'? They are right! When emotions are overwhelmingly difficult to control and when grief has taken over, travel can help you in the healing process. So, instead of sulking in your pajamas get out and explore. A change in environment can elevate your mood. A place where there are fewer things that will remind you of your ex will be a 'good distraction'.
Tip: A getaway will give you some mental clarity.
#Extra tip: Create new boundaries
Between real life and social media, bumping into your ex is unavoidable. When you bump into them, have control over your feelings. Be cordial (even when you spot them with their new partner). A friendship with your former partner is not always a great idea. The past is the past, let go of it. When you decide to move on, don't date someone because they are the exact opposite of your ex.
Note: Say "no" to relationships that are a waste of your time. Get clarity on your values and never settle for less.
Signs you got officially over your ex
If you're no longer sobbing at the sound of your shared songs or if you can be up at 2 a.m. and can refrain from texting your ex, it's a great sign that you have survived the emotional roller coaster of the breakup.
If you feel confident standing alone, are being productive and not just busy, are feeling excited about the future again, and feeling hopeful about love, then you have successfully managed to turn the break up into a breakthrough. Congrats!
Dust yourself off after a rough fall and head in the right direction of true love
Irrespective of whether you broke up with your ex or you've been dumped, the end of a relationship is always hurtful and it can impact you in several ways. Finding love again isn't easy and might take a long time. But when you find the right person you'll know that all the effort, struggle, and time was worth it. If you haven't found true love yet, try eharmony. It is the right platform if you are looking for long-term commitment as it focuses on psychological compatibility. The whole dating game is centered on you – subscribe today and enjoy the journey of finding real love!
How it works
Your search for a great relationship has never been easier with groundbreaking overhaul of the eharmony you know and trust.