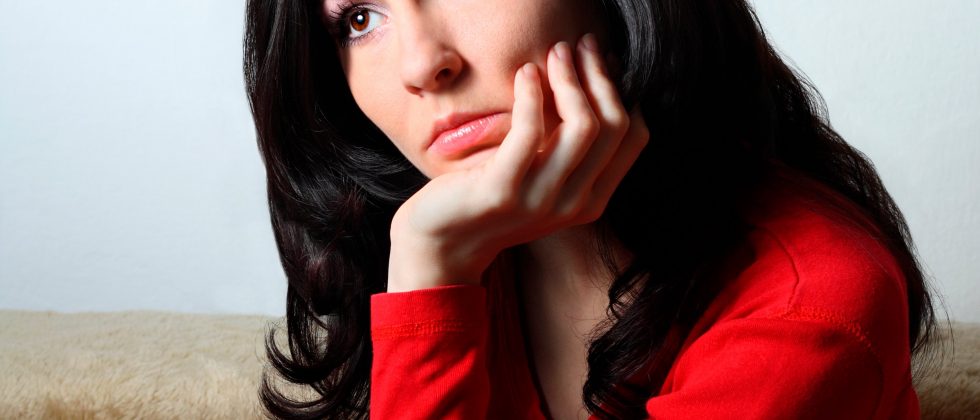 10 Rules for Women Who Are Unlucky in Love
Written by Michelle Lewis, YourTango.com
This guest blog is from therapist Michelle Lewis, who really gives some fantastic advice to single women. I think my favorite tip might be to maintain a little mystery. Read on for more…
Too often, I see female friends devastated by their dating experiences. Despite their best efforts, men never treat them the way they deserve to be treated. And, as their friend, it is heartbreaking to watch them make the same mistakes over and over again.
Think he's cheating? Here's what to do
I recently realized that their lack of success in dating has very little to do with the men they date. Rather, it has to do with how my friends approach dating. They become too emotionally entrenched in the experience too quickly and fail to see how they create problematic dating dynamics.
You see, I used to make these same mistakes. That is, until I recognized my part in the process and began dating and eventually married a man who treats me the way I deserve to be treated. So, based on my own experiences, as well as what I've seen from my friends, I've come up with the following rules that every woman should follow:
1. Get off the pity train. Stop feeling sorry for yourself. Let go of the self-defeating thoughts holding you back. How fun is it to hang out with someone who only puts themselves down? If men aren't interested in you, it probably isn't because you aren't a supermodel, it is probably because they can see how you feel about yourself.
Think about how people are drawn to someone with confidence. A person with confidence seems to love life. They don't complain about themselves. It is a much more pleasant experience! If you don't feel confident, fake it until you do. You will probably see a difference in how people interact with you.
2. Never cry about a boy. I mean it. Never cry about a boy! They aren't worth it. Sure, there are some jerks out there. Don't give them your power by allowing yourself to feel bad.
My advice? Get mad. Start standing up for yourself. Don't allow yourself to be treated badly. I believe that we train people how to treat us. If you can work on your assertiveness and confidence, you will find a relationship with someone who respects you. Until then, it will just be the same guy with a different name.
3. Keep an air of mystery. This is a big one. We all have baggage. Over the course of a relationship, your significant other will learn more about you. Until that point, don't over share. This is a common mistake women make. Especially when we feel insecure, we tell people way too much about us. Because we share so much about our thoughts and emotions with each other, we tend to do this too much with men in the beginning. I am all for being open and honest in a relationship, but give the relationship a chance to progress before you open up too much.
This especially applies to telling a man how you feel about him. If you have been dating for two weeks and think he might be the one, for the love, don't tell him. Although, if after two weeks you do start fantasizing about marriage and children, we need to talk. Slow yourself down and find a distraction. There is no way you know enough about him that quickly to make a lifelong commitment. If that is where your mind is, you are missing some key data.
4. Only put in a 30% effort. This sounds harsh, but it is true. The feminists are going to hate me on this one, but I think "I am woman, hear me roar" has done us a disservice in the dating department. Think about it in mathematical terms, if you put in 100% effort, how much is left for him to give?
Honestly, when it comes to dating, less is more. The less effort you put in, the more he has to come forward. This becomes diagnostic of how invested he is in you. If he doesn't come forward, run, do not walk. If he is putting so little effort into your dating relationship, what will happen once he gets comfortable?
5. Make him come to you. This is especially true for the early dating phase. If you go to his house instead of him coming to pick you up, I have two words for you: booty call. If he isn't willing to invest the energy to at least come pick you up and have something planned for the evening, just say no. If he asks you to come to him and has no game plan, he is just looking to hook up. A man who genuinely wants to spend time getting to know you will put in the effort. If you are struggling with this concept, go back to rule four.
Now, I have some single friends who live at home and don't want a date to pick them up and "meet the parents". I can understand this, but going back to rule one, own it. Your life circumstances are nothing to be ashamed of. If you have had to move back in with mom and dad for financial reasons or after a breakup, so be it, but don't let that drain your confidence. If it bothers you because your parents are embarrassing, meet somewhere, but never pick him up.
6. Never see him with less than a seven days notice. Ok, this doesn't have to be hard and fast, but the point is that you should not accept a date on Wednesday or Thursday for that weekend. You are a busy woman. He needs to plan ahead if he wants your time.
Men seem to be excited by the thrill of the chase. They want a woman who is a bit of a challenge. They, of course, won't readily admit to this. Just like with children who will tell you they don't want rules, but they function much better and are happier with them.
A woman who has nothing going on and is always at their beck and call is not desirable for a relationship. She is desirable for hooking up. So let me ask you, do you want to be an afterthought or do you want to be respected? Men want to be with a woman who has a life of her own, not someone who is just waiting around on them. This extends into a long-term relationship as well.  You need to have interests outside of him. If you don't, I can guarantee you that at some point, you will be miserable.
3 tips to avoid the dreaded friend zone!
7. Never call him unless returning a call. Don't be clingy. I can't emphasize this enough. Men will easily get turned off by a woman who calls or texts too much. It is overwhelming and can end a relationship before it starts. Again, like in rule six, you are a busy woman. You have so many people and activities competing for your time and attention, you don't have time to call him.
Let him call you at least for the first couple of months. Again, this becomes diagnostic of how much energy he wants to invest. After your relationship is more established, call him but still limit how much you do call. He is not a girlfriend with whom you should spend hours on the phone. If he has hours to spend on the phone, he can use the effort to see you.
8. Never return a call or text immediately. Remember, you are busy, busy, busy. Don't sit by the phone waiting for a call or text. If this is anxiety provoking, find some other way to spend your time. You can bet he isn't sitting by the phone waiting for you to call. Meanwhile, your life is passing you by. Get out there and live it.
HOW IT WORKS
Your search for a great relationship has never been easier with groundbreaking overhaul of the eharmony you know and trust.