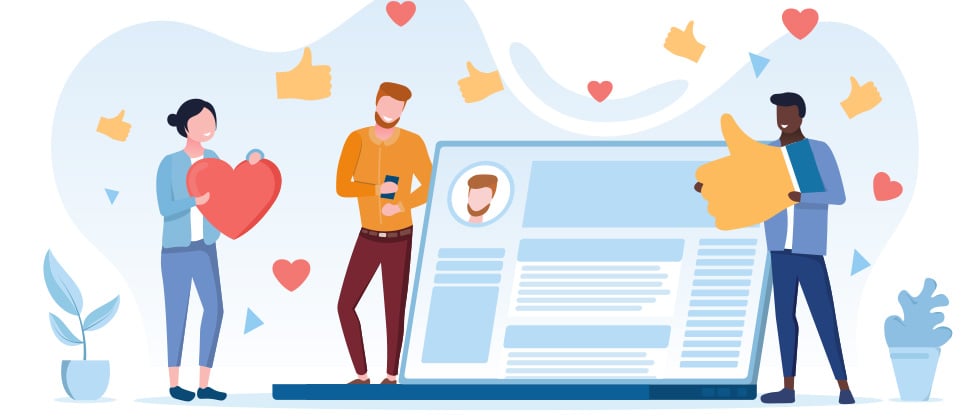 10 Online Dating Statistics You Should Know
You're scrolling through your Facebook and Instagram feed and what do you see? Photo after photo of your friend's new boyfriend, your sister's kids and engagement statuses from those high school sweethearts you grew up with. You roll your eyes and move on but you might also catch yourself wondering why you're single, and when you're going to find your match.

The good news is: there are a lot of single people in America. In 2015, 50% of the U.S. population consisted of single adults, which has increased from 48% in 2011.

But how are your friends finding relationships beyond a Netflix subscription? Maybe they met their significant other online. As more people are becoming comfortable using online dating sites, it's quite possible your chances of finding your match are only a few clicks away.

Thinking about giving online dating a try? Here are 10 online dating statistics you should know:
1
40% of Americans use online dating

With so many dating websites and apps out there, it's now normal to use online dating to meet someone. There are 40 million Americans using online dating websites and those users range from young to old. Today, 27% of young adults report using online dating sites, which is up 10% from 2013, likely due to the influx of dating apps on smartphones. For those 55 to 64-year-olds that use dating sites over 50 to 60, there has been a 6% increase from 2013 to 2015.
2
More men use online dating than women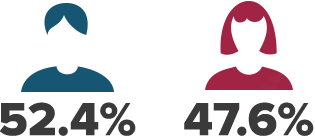 Men make up 52.4 % of online dating users compared to 47.6% who are women. However these online dating statistics can change based on the site being used and location.
3
Age can impact finding a match
For women, online dating statistics show that a woman's desirability online peaks at 21. But, at 26, women have more online pursuers than men whereas, at 48, men have twice as many online pursuers as women.
4
53% of people lie on their online dating profile
Here's what they're lying about:

20% of women surveyed by global research agency Opinionmatters admitted to using an older photo from when they were younger and thinner. More than 40% of men said they lied about their jobs in an effort to sound more successful.
5
22% of online daters ask friends to help create their profile
No wonder people lie on their dating profiles-friends are helping them build their profile. One-in-five online daters have asked someone else to help write or review their profile. Female users are seeking help from friends more so than men are: 30% of female users have asked a friend for help with their profile, whereas only 16% of male users have asked friends to help create their profile.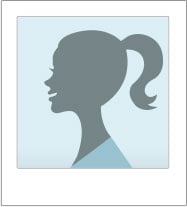 30% of female users
have asked a friend for help with their profile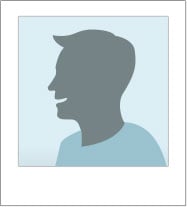 16% of male users
have asked a friend for help with their profile
6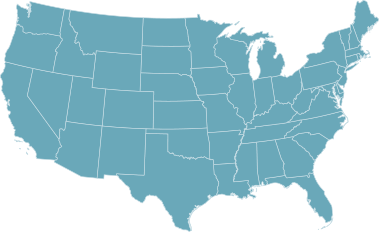 Location matters
Where you live will impact your online dating experience simply because certain locations have more active users. 50% of New York state residents are single, and the city has the most users on eharmony. On the contrast, there are a lower number of users in Idaho, where 60% of the population is married.
7
Female users aren't just looking for hook-ups
If you're worried joining an online dating site sends a message that you're just looking for sex, it doesn't. Only 33% of women who use online dating websites say they have sex on the first online dating encounter, and 60% of female Tinder users say they are looking for a match, not just a hookup.
8
20% of current, commited relationships began online
While your best chance at finding love is through a friend-which is how 63% of married couples say they met their partner-you still only have a 17% chance that you will like the person you're set up with. Only 9% of women report finding a relationship at a bar or club, and only 2% of men has made a relationship through that scenario.

So where are people finding love? Online dating statistics show that 20% of those in current, committed relationships began online and 7% of marriages in 2015 were between couples that met on a dating website.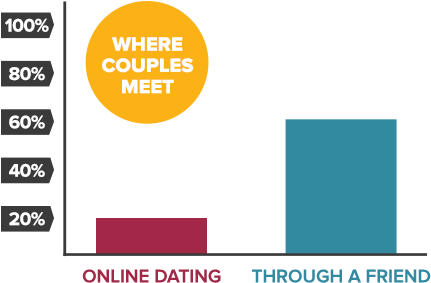 9
48% of online relationships end through e-mail
If you meet someone online, chances are you'll break up online. While some might see this as rude, those who are socially awkward or fear confrontation will find it convenient. At least there won't be a painful breakup.
10
Common interets & looks are the most important factors
When it comes down to it, 64% of people who use online dating sites are looking for someone they have something in common with, and 49% say they are looking for someone with physical characteristics they are attracted to.