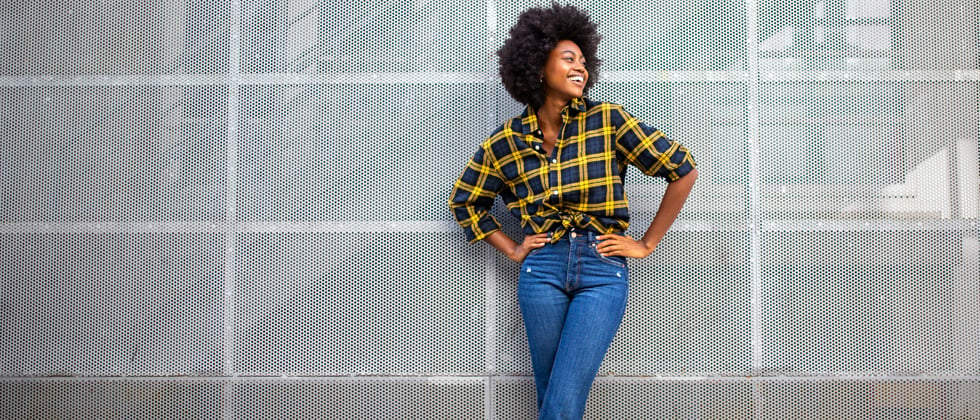 6 Powerful Ways to Raise Your Feminine Energy
You are a powerful, smart, and driven woman. You excel in your career, are a go-getter and a doer. You've honed in on your masculine energy to help take charge but you find yourself burned out, tired, and out of balance.
This is occurring because your feminine and masculine energies are out of balance. You see we all (men and women) need a balance of our feminine and masculine energy, but as career driven women, we often put our feminine on the backburner.
Why is feminine energy so important, especially in our love lives? It helps to ignite the attraction vibes that magnetize men and increases your clarity and confidence.
Being in your feminine is as easy as practicing your "CHARMS," a powerful acronym I've created to help you raise your feminine energy.
C stands for CREATE.
Creativity fuels our feminine energy when we allow the creative process to simply let us be. To be creative is to let go of perfection and control because we are not attached to the final outcome. Our concern lies in our ability to express ourselves.
Practice being creative by creating something out of nothing or expressing yourself through art.
H stands for HAVING FUN.
A lot of the women I've spoken to want a FUN life, but when I ask them how they are having fun NOW I hear crickets!!
There is something magnetic about a woman who enjoys her life, has fun, laughs, and smiles. Her energy is contagious and you want to be around her, you want to enjoy life with her.
A stands for ALLOWING.
A woman utilizing her feminine energy has the ability to allow others in, to receive from others. She doesn't need to do everything on her own. She knows when to ask for help and when to lean back and allow others to do for her.
Look for times at work, home, and with loved ones where you can allow and ask for help.
R stands for RELAX.
Relaxing is all about letting go and being in the present moment. Not allowing the to-do lists, the emails or notifications get in the way of simply being. When we are able to relax and be present, we are able to connect to everything around us in a much more profound way.
From meditation to massages, pick your favorite way to relax and do it for 30 minutes today.
M stands for MOVE.
Movement is about creating fluidity between your mind and body. It allows you to stay connected to your body and to clear your mind. It also serves our need to stay healthy.
Biologically speaking men are attracted to a healthy woman that they can procreate with. Don't take this as a need to be slim and fit, it's a need to be healthy enough to run around and 'practice' procreating, even if you are past that part of your life.
S stands for SHARE.
Sharing is where vulnerability begins. By sharing our truths and ourselves in an authentic way, your feminine energy distresses, lets go, and is able to sustain.
By practicing sharing with other women in your life, you will nurture your femininity and sharing with men will become easier for you.
In practicing your CHARMS, your intention is to:
See how you show up and how you feel when you commit to self-care and accountability.
Identify the things that make you feel more feminine, clear and free, so that you can add them into your regular routine.
Figure out where you get stuck and which parts you struggle with so that you can continue to work on that aspect of your life.
______
Want to learn how to Ignite Your Feminine Energy and Attract High-Quality Men? Click here to watch Ravid's Free 3-Part video series to discover how.
About the Author:
Ravid Yosef is a Dating & Relationship coach living in Los Angeles. Adamant about sharing the lessons she learned about love and life after cancer, she established LoveLifeTBD.com, a personal blog in April of 2014 and has written over 100 advice articles. Her advice columns and personal essays have been featured on YourTango, Care, Women.com, Fox Magazine, Elite Daily, Thought Catalog, Psych Central, and many other online publications.