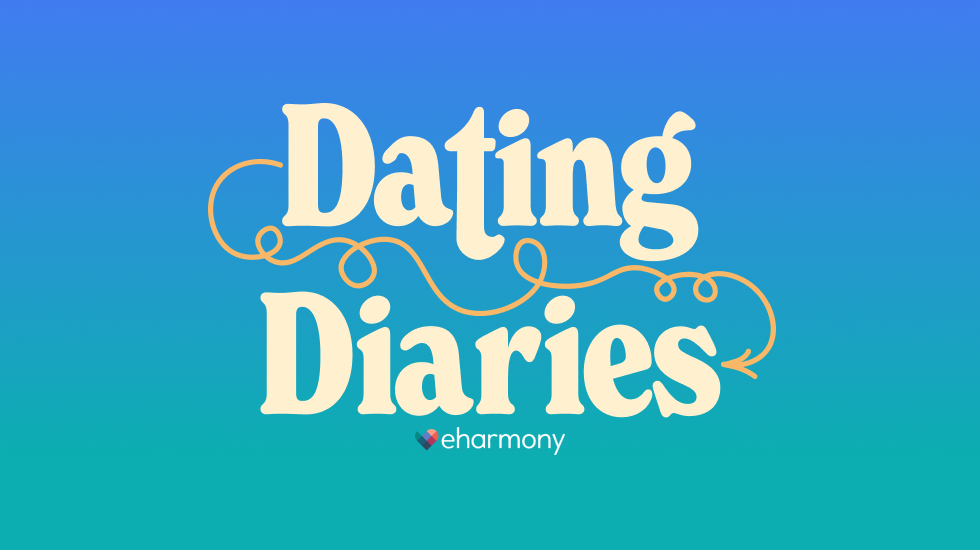 Dating Diaries 2023: Unlocking the Secrets of Heartbreak
eharmony's Dating Diaries report—a series of timely consumer studies that uncover how Americans feel about their love lives right now—has returned. This time, our report is honing in on a universal experience: heartbreak. Many people have gone through heartbreak in their dating lives. Whether it's a called off engagement, a sudden breakup, or unrequited love, heartbreak can be a painful and life-changing experience.
In this edition of Dating Diaries, we explore the world of heartbreak, its impact on people's lives, and reexamine tired dating terms we've grown accustomed to. For example, as the summer heat fizzles out and colder weather rolls in, a quarter (26%) of singles are going through a breakup right now, peaking at 37% among Gen Z, signaling an end to cuffing season as we know it. Instead, this fall 50% of singles aren't sure what they're looking for or are looking for something casual. eharmony is dubbing this autumn the "Fall Out Season," as our report uncovered an all-new attitude toward coupling up during colder months.
The Breakup Overview
Breakup season is upon us. And with this season comes varying reasons to breakup, including lack of communication (48%), growing apart (39%), infidelity/cheating (33%), and more for Gen Z singles. There are also a plethora of ways people respond to heartache. More often than not, breakups can make you more guarded when embarking on future romances. In fact, 84% of Gen Z singles believe that past heartbreaks have made them 'more cautious' about relationships, and 72% say it made them 'less trusting' in relationships.

Gen Z's Experience With Rejection
With over one-third of Gen Z singles (37%) currently experiencing breakups, it's important to explore how Gen Z deals with and deals out rejection to romantic partners. eharmony Relationship Expert Laurel House says, "Gen Z is a no-drama generation. They tend to be easy-going, conflict avoidant, and can sometimes come across as non-committal," she explains. "In attempting to avoid drama, many Gen Zers are jumping out of entanglements in styles that can be confusing for the person on the other end."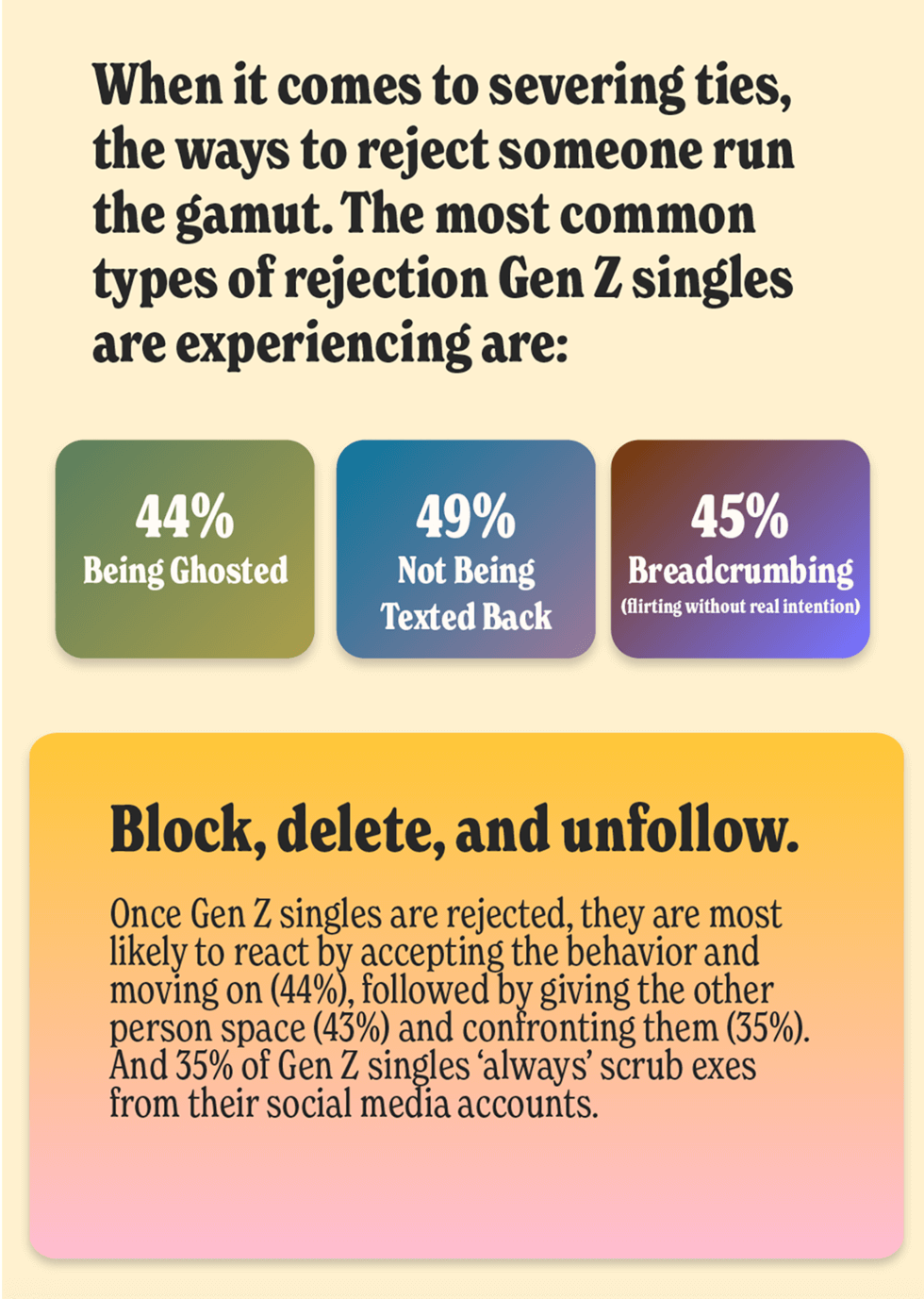 The Ex-Factor: Rekindling, Sex with an Ex
Will they or won't they? The decision to break up is huge, with many going back and forth on it for months or even years. In fact, while over a quarter (28%) of singles knew they wanted to end their most recent relationship within month one, only 23% actually ended their relationship at that time. Even after a breakup, the door isn't always closed, with 70% of single Millennials having sex with an ex after breaking up with them. We take a look at what break-ups can mean to people in relationships and best practices for rekindling past relationships.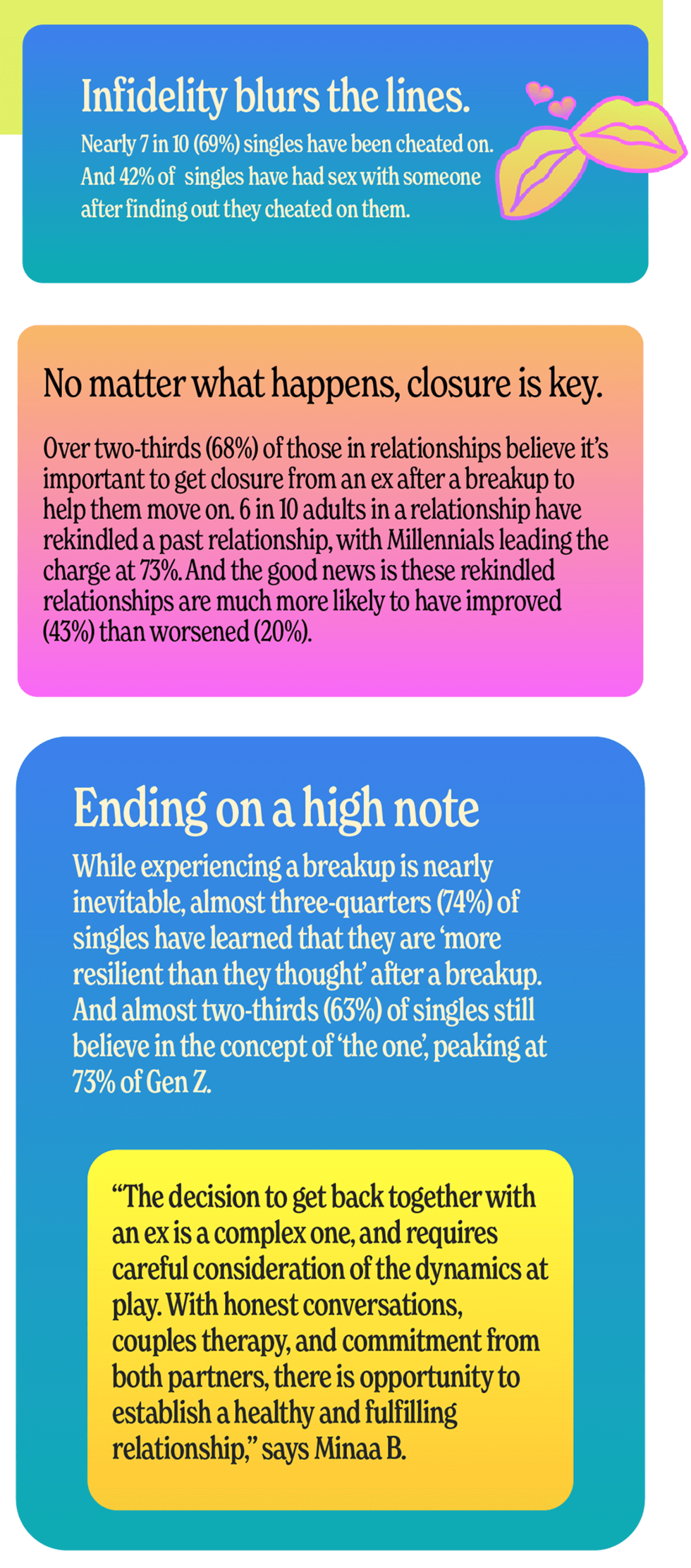 About The Dating Diaries Report
The Dating Diaries: Unlocking the Secrets of Heartbreak 2023 report was commissioned by eharmony and conducted by Harris Interactive. The survey was fielded online between June 27th, 2023 and June 30th, 2023 and surveyed over 2,000 participants. Participants qualified if they were aged 21+ and were either married, cohabiting, in a relationship, or were currently dating. Results were weighted to be nationally representative by age, gender, and region.