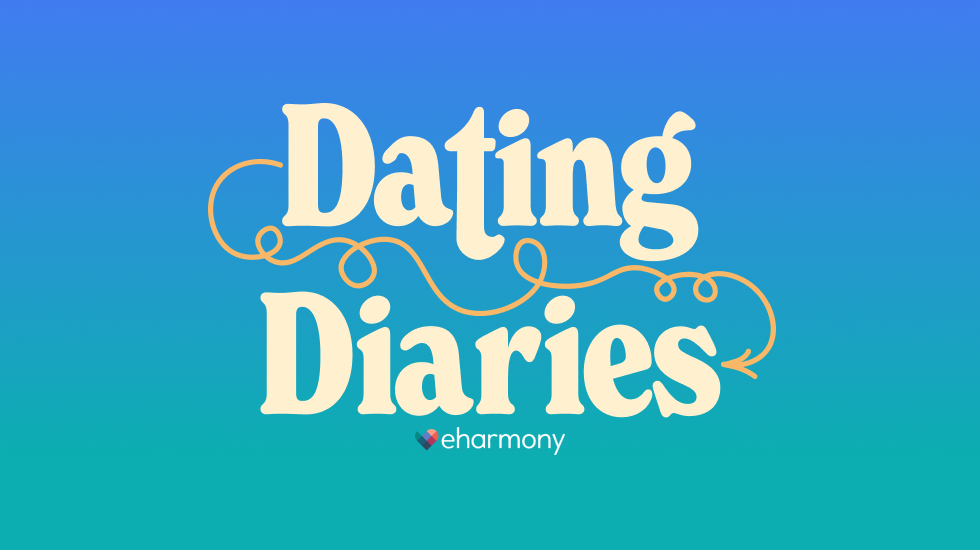 Dating Diaries 2024 Trends Edition: Playbook for Dating, Sex and Relationships
Goodbye 2023, hello 2024. eharmony's Dating Diaries report is back, uncovering all the dating, sex, and relationship trends Americans are experiencing right now and in the year ahead.
To start, we reexamine dating in or out of someone's "league" and define the new leagues for 2024. For example, while Gen Z singles define leagues as physical attractiveness 68%, professional success 43%, financial stability 42%, the top quality they look for in a partner is actually emotional intelligence (28%). We also make strong predictions about 2024 sex trends, aka we're leaving body count stigma in 2023, with 57% of Gen Z singles not planning to ask their new partners how many people they've slept with. And finally, we look at the biggest love life regrets in 2023 and how that will impact dating in 2024.
Sit back and read on — here's your perfect playbook to map out your year and ace those dating resolutions in 2024.
Game Changer: New Dating Leagues for 2024
The concept of dating in or out of someone's "league" is nothing new. In fact, we found 73% of single Millennials have dated someone "out of their league" at some point, and 30% of Gen Z singles prefer to date people "out of their league." But have the ways we think about leagues evolved over time with new generations on the dating scene? We explored the classic dating term and defined new "leagues" for 2024: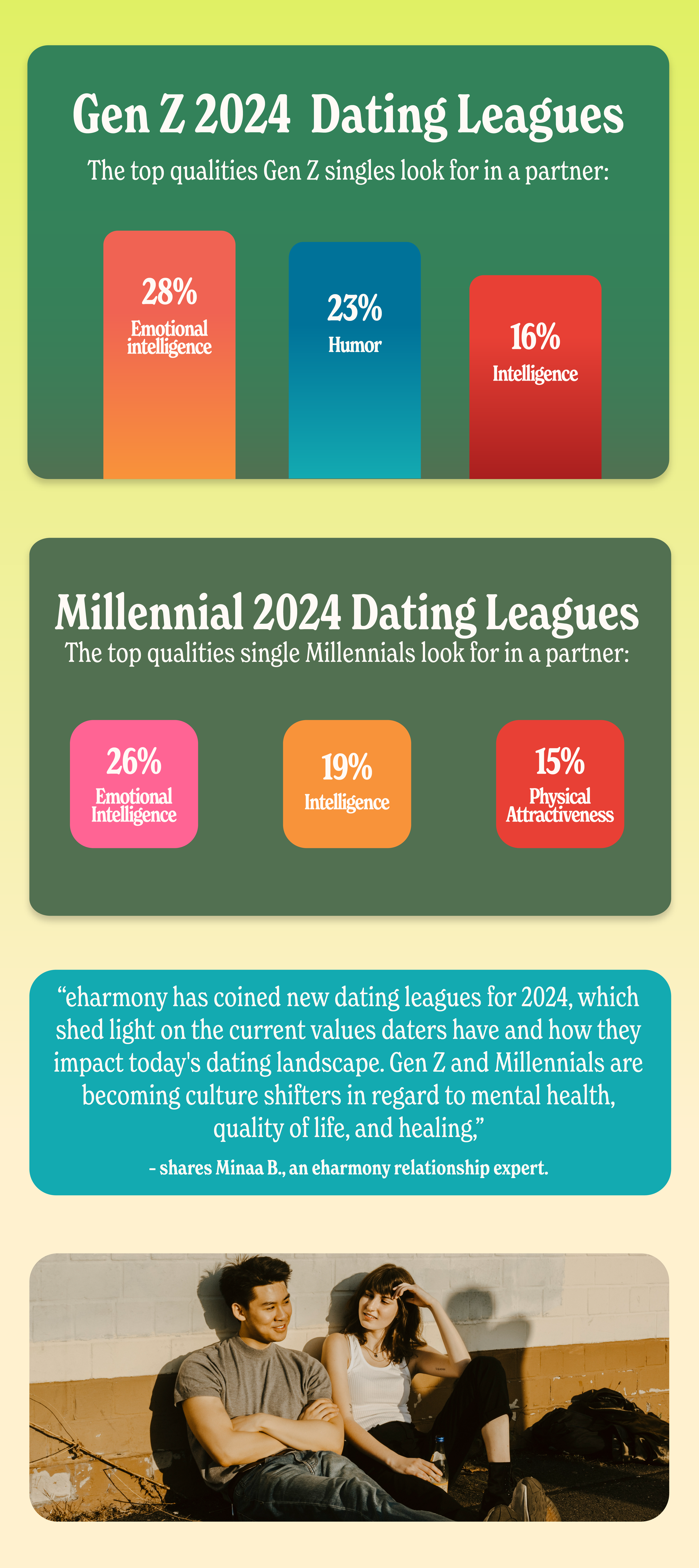 New Year, New Desires: Committing to "Sexolutions"
When it comes to sex, singles and people in relationships alike are looking for change in 2024, with 19% of singles hoping to experiment with more sex positions, peaking at 26% among Gen Z. Here are the 2024 new year "sexolutions" across generations: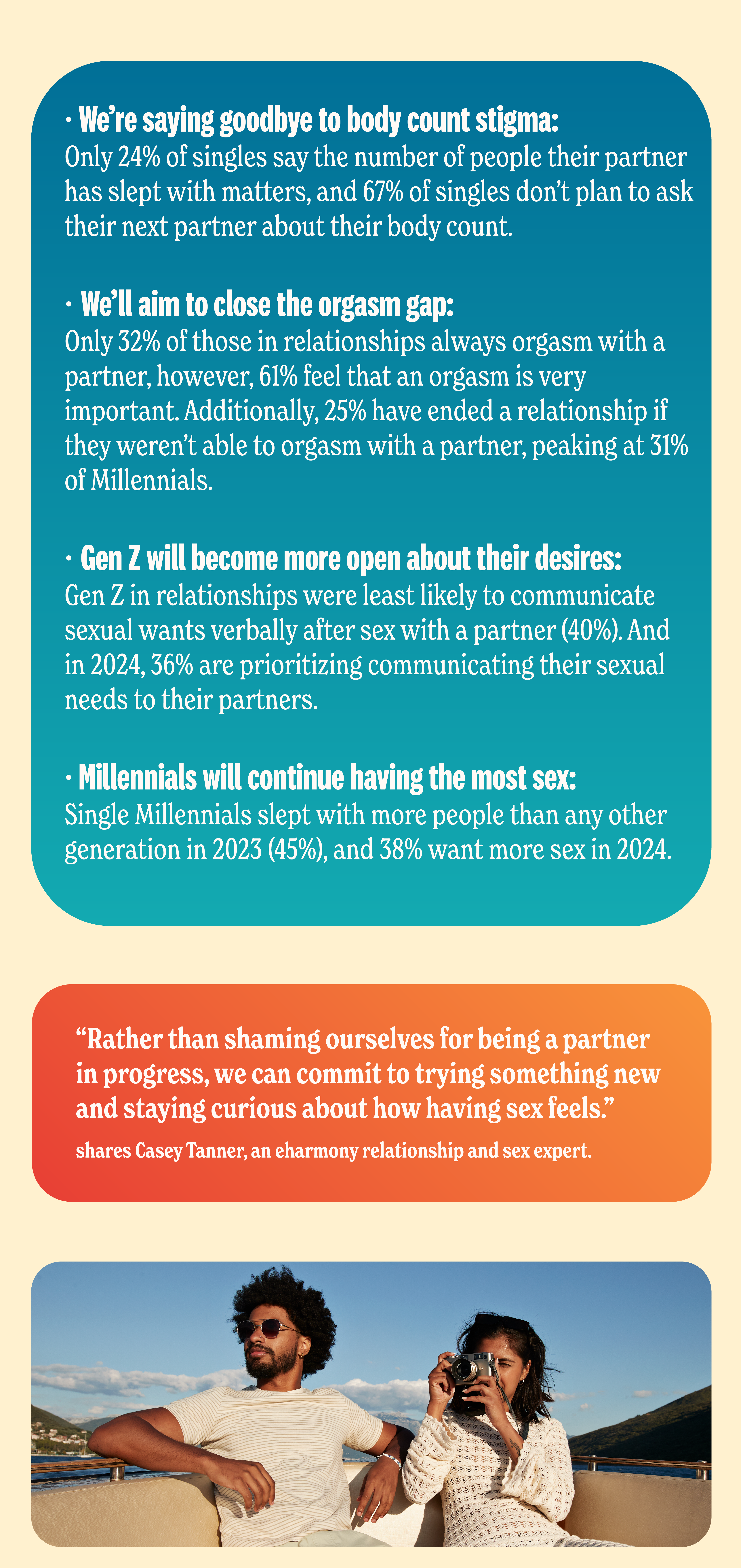 2024 Dating Forecast: Intentional Dating and Meaningful Connections Ahead
With 2023 coming to a close, Gen Z is looking back and wondering, what if? In fact, 48% of Gen Z singles have dating regrets from 2023, the highest among the generations. Gen Z's top regret in their love life: wishing they had prioritized themselves over dating (37%), while Millennial singles wish they had been more proactive with a crush (27%). How does this wishful thinking impact dating in 2024? Here are the top dating trends for the year ahead: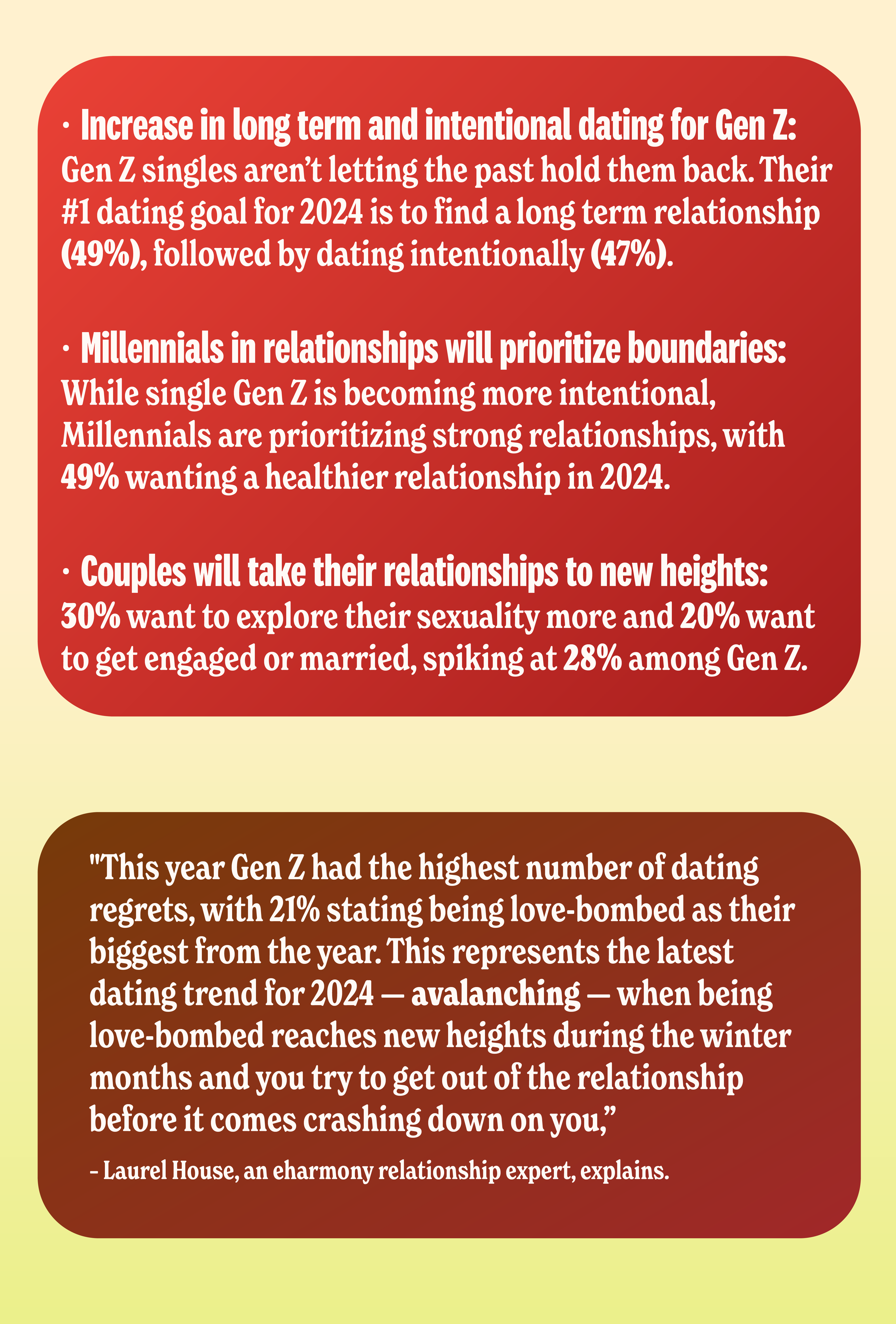 About The Dating Diaries Report
The Dating Diaries 2024 Trends Edition: Playbook for Dating, Sex and Relationships report was commissioned by eharmony and conducted by Harris Interactive. The survey was fielded online between September 20th, 2023 and October 3rd, 2023 and surveyed over 1,600 participants. Participants qualified if they were aged 21+ and were either married, cohabiting, in a relationship, or were currently dating. Results were weighted to be nationally representative by age, gender, and region.