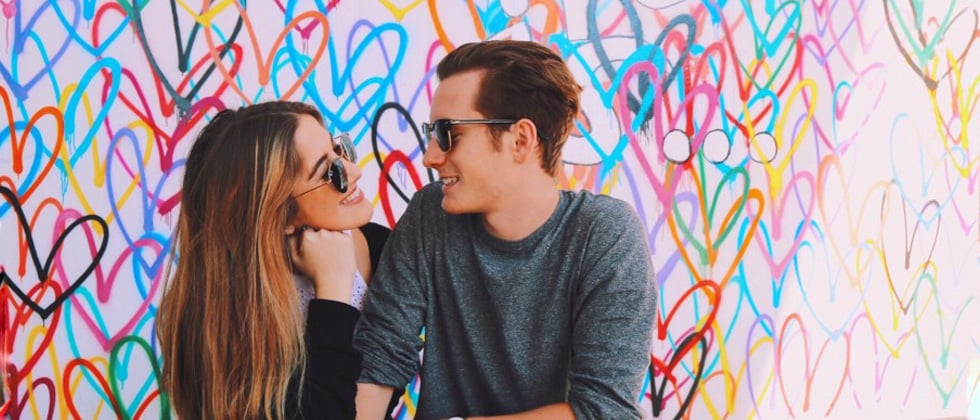 Is Online Dating Worth It?
Today, online dating has said goodbye to its negative stigma and has increasingly become both more acceptable and successful in our dating culture. A few factors to its success include an increase in mobile dating apps, accessibility to the Internet and, well, the fact that some 54 million Americans are single.
As more people continue to use online dating websites (about 49 million people have tried it) it's starting to become more likely that you will meet your significant other online. Think about it – how often do you actually meet someone in a bar or while sitting in a café? While meeting someone through a friend is still the best chance (and preferred option) for finding love, one shouldn't rule online dating out, especially in such a technology-driven world.
If you're wondering whether or not online dating is worth it, consider the following:
ONLINE DATING IS WORTH IT BECAUSE IT GIVES YOU ACCESS TO MORE PEOPLE
One of the most important benefits for why online dating is worth it is the dating pool it provides. Extrovert or introvert, dating can be tough for everyone. Though there are roughly 54 million single people in America, it can be hard for anyone to find the right way to talk to someone, let alone find the love of their life on one of those dates.
Part of why online dating has become so acceptable in today's culture is how easy it is to connect with other people. We also accept it more because its similar to a lot of other technologies and social networking sites we use on a daily basis. Some people even meet dates through Facebook, Twitter and Instagram–online dating is just another way to meet people online who are single and looking for a relationship.
COMPATIBILITY BASED ON ALGORITHMS MAKES ONLINE DATING WORTH IT
Tired of meeting the same kind of person? Sick of going on date after date and never finding someone you really click with? One of the huge benefits to using online dating is that you can weed out the people you have nothing in common with and narrow it down to someone you are both attracted to and share interests with.
eharmony uses a compatibility algorithm to pull out the undesirable matches and find the best one for you. The online dating service creates 15 million matches for people on a daily basis. By filling out a survey that asks psychological and personality-based questions, the site is able to match you with those who made similar answers. This is not to say that you will absolutely fall in love with your match, but it just makes dating a little bit easier when you already have some interests to build from.
---
---
ONLINE DATING IS WORTH IT BECAUSE THE RELATIONSHIP COULD LEAD TO MARRIAGE
Consider for a moment that 17% of marriages in the last year were between couples that met through an online dating service. eharmony alone has some super impressive statistics about marriage between couples who were matched on their site: 542 people get married daily thanks to eharmony and the company is responsibly for nearly 4% of marriages in the United States. 71% of women met their spouse on eharmony within a year, compared to 69% of men who met theirs. To summarize, more than half a million people (and counting) have been married after being matched through eharmony.
At the end of the day, online dating is only going to be worth it if you put in the time and effort. You can't just expect to make a dating profile and receive a bunch of messages instantaneously. You'll need to create a profile and fill out the questionnaires if you truly want to find your right match. But, if you simply just want to date around or meet new people, online dating is still worth it to meet people in your area.
Regardless, online dating is worth it and if you have yet to give it a try, we suggest taking the chance–who knows, maybe your significant other is only a click away!
HOW IT WORKS
Your search for a great relationship has never been easier with groundbreaking overhaul of the eharmony you know and trust.