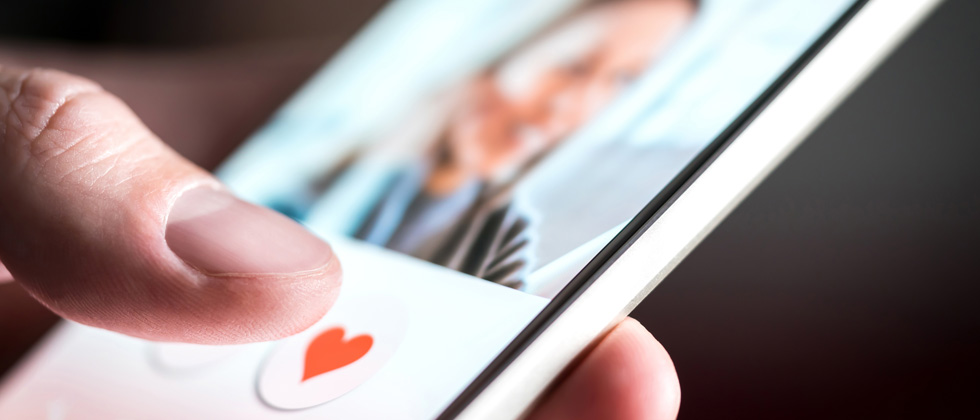 The Beginner's Guide to eHarmony
Congratulations! You've taken the first step, spent an hour answering questions about yourself, and purchased a subscription. So now what happens? Because eHarmony is a relationship site, we are set up a bit differently from other dating sites. Even people who are experienced with online dating may not know where to start. Wondering what to do? It's as easy as 5-3-2.
Five In My Own Words Questions
You'll start receiving your first matches within minutes of completing the Relationship Questionnaire, and they'll be receiving your profile at the same time. It's important that you have a way of standing out from the crowd. Completing AT LEAST 5 questions in the 'In My Own Words' section goes a long way towards receiving communication from your matches, and can keep you from being immediately closed. Try to answer these questions as if you were on a date, and your potential match was right across the table. And use complete sentences! Too often we see one word answers to these questions; would YOU respond back to a profile like that? Spelling and grammar count as well, as this is your first impression. Use spell check or get a friend to proofread for you. Also, don't be afraid of being overly lengthy or detailed. Let your personality shine through! You may be thinking you don't want to spoil the mystery before you meet, but keep in mind you want to actually get to the point of meeting.
Three Photos
At eHarmony, we match on very deep dimensions of compatibility. However, I think we'd all be fooling ourselves if we said looks weren't important. Posting a photo has been shown to get you 9 times more communication; no one wants to communicate with an empty box! We strongly recommend posting AT LEAST 3 photos, however, there's room for 12, and the more, the better. More photos will cause your matches to spend more time on your profile, and they will be more inclined to remember you. Types of photos are important as well. Use a nice clear head shot for your primary, and fill the rest with shots of you doing what you love: spending time with family and friends, hobbies, traveling, etc. Think of your photos as not so much a way to reveal what you look like, but as a way to reveal your personality and give insight into your life. Captions to your photos are a very nice addition as well. They allow some creativity to be humorous, or can simply be a way to say where you are and what you're doing.
Two Communications Sent
So you've completed your profile, and posted 3 (or more) great photos. The time has come to start communicating with your matches. Don't be scared, this is the reason you're here in the first place! We strongly recommend sending some form of communication to at least 2 of your matches on your FIRST DAY. Ladies, this goes for you as well. We know many of you prefer to let the man make the first move. But keep in mind this is a new and different environment where it's perfectly acceptable for the woman to make the first move, and you wouldn't want to let your ideal match get away because you refused to communicate first. Not to mention, guys love getting communication!
We have three different types of communication, so you can experiment and find the one you are most comfortable with. Icebreakers are the least forward way to initiate communication, and are very quick and painless. The online equivalent of a smile across a room, these consist of simple messages like, "Your profile brought a smile to my face!", or, "It seems we live close to each other, let's talk!" This is an easy way of feeling out your match's interest with little commitment.
Our patented Guided Communication process was designed by our PhD psychologists, and is our recommended form of communication. A slow, controlled way of getting to know someone, it starts by exchanging 5 multiple choice questions from a list of 57. These questions can help get some of the big stuff out of the way that you may not be comfortable asking on a first date, like, "When in a relationship, are you a jealous person?" or "Do you enjoy debating the issues of the day with your partner?" This form of communication progresses to exchanging your personal "must have" and "can't stand" qualities, then to more open-ended long answer questions, and finally to eHarmony Mail, where you can freely write and receive messages as often as you choose.
For those of you who are a little more forward, you have the option of sending an eHarmony Mail to any of your matches at any time. This allows you to write any kind of message you wish, providing opportunities for personalization and creativity. If you choose this option before completing Guided Communication with your match, keep in mind they do have to accept or deny your request. If they deny your eHarmony Mail, don't fret! This is not a rejection, as your match may just want to get to know you using Guided Communication first before using eHarmony Mail.
Whatever your method of choice, communicating with your matches from the very first day vastly improves your chances of finding someone great.
Here's to your future success!
HOW IT WORKS
Your search for a great relationship has never been easier with groundbreaking overhaul of the eharmony you know and trust.