Is eharmony free? How do I start a free trial?
Connect with Compatible People Today
Everyone who joins eharmony begins with a free Basic Membership and completes our fun and insightful Compatibility Quiz to learn more about yourself and what you're looking for when it comes to dating. Then you'll be able to review any matches and filter within the Members Preferences you specify. You can view primary profile information about unlimited matches, send and receive Smiles and Icebreakers, as well as respond to a first message at no charge. Another service that is free on eharmony: You can also browse anonymously and see who has recently visited your profile.
When you are ready to take the next step by communicating unlimitedly with all members, you can sign up for a Premium Membership. Then eharmony costs are incurred to receive full access to our dating site and app. This includes enhanced search features, the ability to view photos of other members and communicate with all available matches, access dating content and more.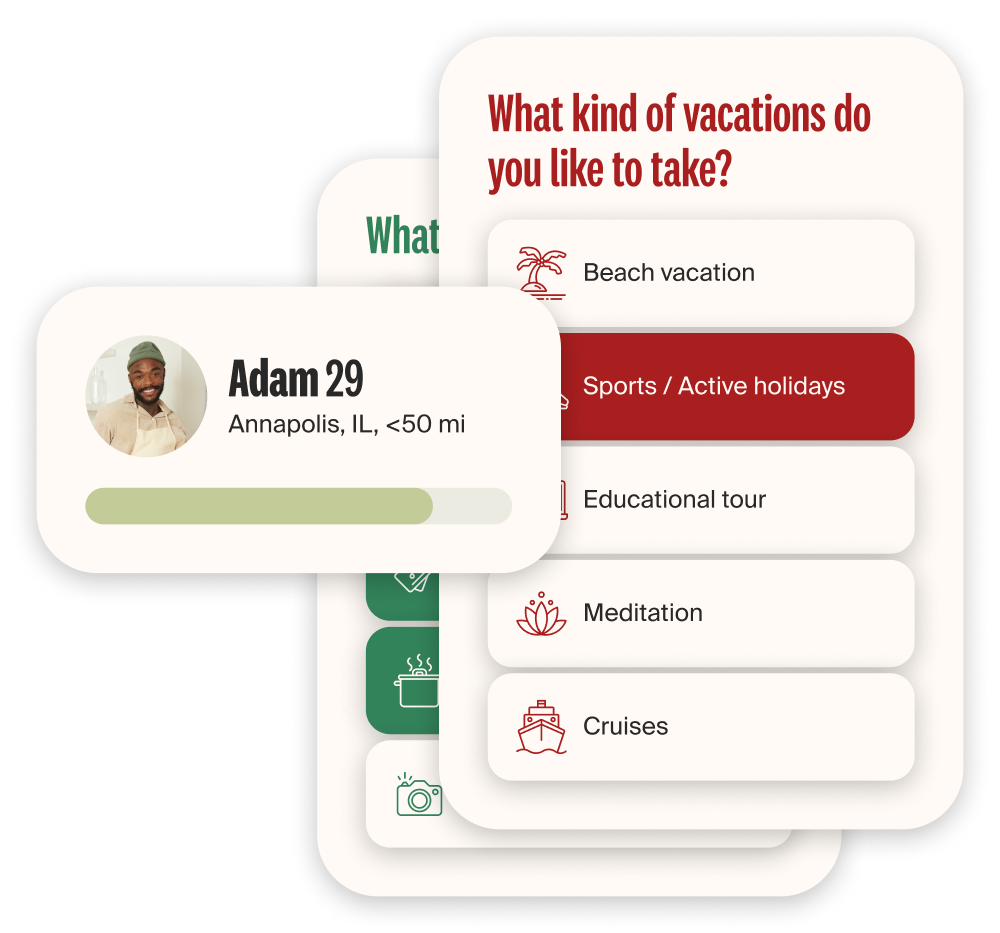 How much does eharmony cost?
Options for Every Dating Journey
We know that it can take time to find the right person. That's why we offer Premium Memberships in 6, 12 and 24-month plans, and members can select the plan that best meets their needs.
Our eharmony membership terms and prices are also available on the Subscription page, which is available by clicking the "Upgrade to Premium" button from the Welcome Page once logged into an account.
You can choose from a variety of payment options to pay for the cost of eharmony, including:
Visa, MasterCard, Discover, or American Express credit cards
Debit cards that feature a Visa or MasterCard logo
PayPal
---
Reasons to start dating with eharmony

#1 trusted dating app

Highest Quality Dating Pool2
Support on every step of your dating journey

Over 2 million have found love
Why is it worth paying for eharmony?
Invest in Real Love
Real love and connection are so important to our overall happiness, wellbeing and quality of life. Finding and cultivating these connections requires time and effort, but it's all worth it when you meet someone special. So, when you decide it's time to find a meaningful relationship, eharmony is here for you.
Here are a few reasons why eharmony costs are worth the investment, and why we're uniquely positioned to help you find real love.
---
Decades of Experience
Since 2000, eharmony has been at the forefront of creating highly compatible relationships based on key dimensions of personality that predict the most successful, meaningful relationships. Just take it from one of the two million people who've found real love on eharmony.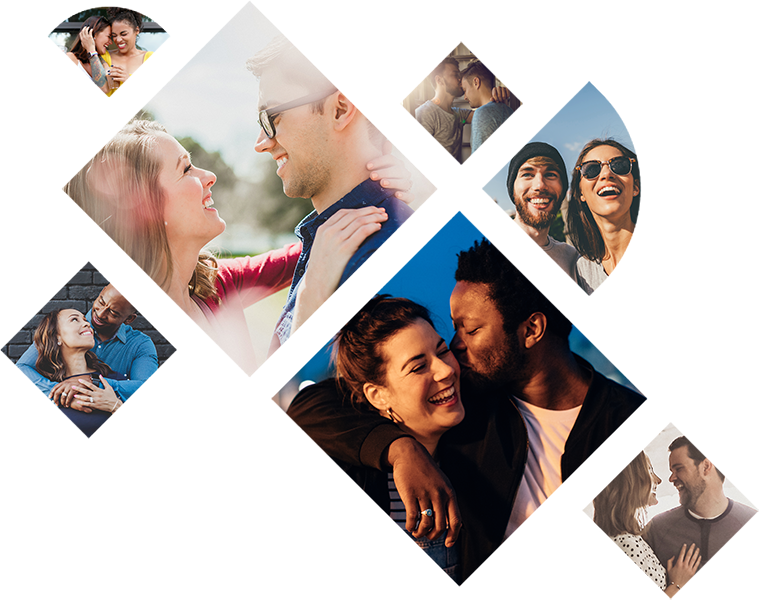 eharmony costs: Invest in real love
If you're ready to experience real love for yourself – we're ready for you.
At eharmony, we're experts at helping people find meaningful relationships that enrich their lives. If you're ready for real love, we're here to help you find it. We'll be there with you every step of the way. Here is a recap of everything that comes with eharmony's costs:
Proven expertise at helping millions of people build uniquely compatible relationships
A high-quality community of people who are looking for genuine connections, just like you
The peace of mind that comes with finding love on the #1 Trusted Dating App
Valuable insights into yourself and your ideal partner thanks so our Compatibility Quiz and Personality Profile
Guidance and support through every step of your dating journey from our best-in-class Customer Care team, and informative tips on our Dating Advice blog.
A variety of tools to help you have stronger and more meaningful conversations with other members, right from the very first message.
It's free to sign up for eharmony, and the benefits that are provided in a Premium Membership are well worth eharmony's costs. Join today to take the first step toward more meaningful and compatible connections.