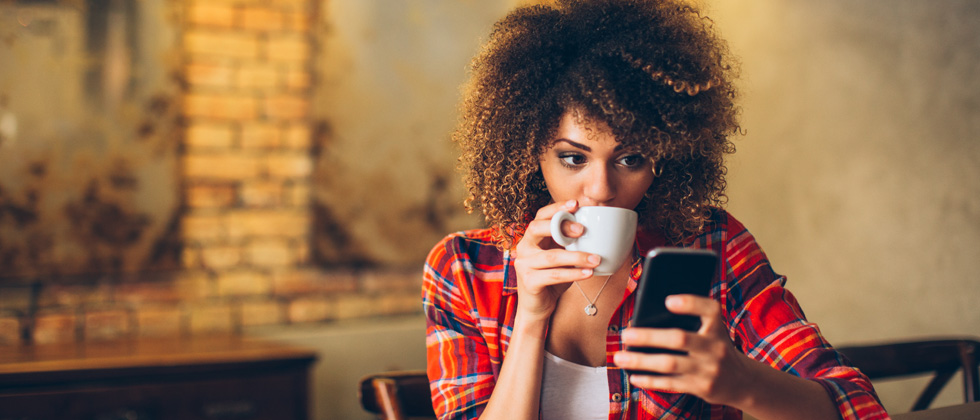 Do Young People Really Use Online Dating?
In the last few years, we've been hearing a lot about various online dating websites. Internet dating has largely changed how we date, and this is likely due to the increase in mobile dating apps and the accessibility of Internet dating. But, for a young person who is constantly surrounded by other young people–in school, at work, or through sports, at bars and clubs or other social activities––one might wonder if a young person really needs to use online dating? Considering that 63% of married people say they met through a friend, it might appear that online dating is not as prevalent as it seems. However, statistics show that online dating usage among young people has significantly increased over the past few years.

If you've been considering using online dating to meet someone, a bunch of questions about how the process works might be crossing through your mind. Are people just using it for hook ups, or do people actually start relationships after meeting online? How many people actually go on a date with someone they meet online, or are they just using it to make conversation with others? Is it safe to be doing this?

Don't worry; these are valid questions that many people wonder about online dating. The good news is, a lot of young people are actively using online dating and have found it to be successful. Here some some statistics about young people who use online dating to consider if you're thinking about giving it a try.
Online dating usage among young adult has almost tripled since 2013
Research shows that since 2013, three times as many 18-to-24-year-olds have started using online dating. In 2013, 10% of this age group reported using online dating, whereas, today, 27% are using online dating. This is largely due to the introduction of mobile dating apps as one-in-five of young adults ages 18-to-24 (or 22%) say they currently use mobile dating apps. In 2013, only 5% of this age group were using dating apps.
80% say online dating is a good way to meet people
The good news is online dating is now widely accepted in our culture. Though it previously used to have a negative stigma attached to it, people these days are not afraid to admit to using online dating.
36% of single people have tried online dating
44% of the American population is single, and 36% of single people have at least tried online dating. So, if you're wondering if your too young (or too old) for online dating, you're not!
66% of people have gone on dates with someone they met online
If you think people only use online dating to chat, think again. People do, in fact, go on dates with those they meet online. Since online dating is on the rise, this isn't uncommon, which is why 66% of those who have tried online dating report having gone on a date with someone.
80% of men look to date younger women
If you're a woman interested in dating an older man e.g. a platform to start dating over 30, a dating site over 50 or an online dating service for singles over 60 will help connect you. Statistics show that older man are interested in dating women that are at least five years younger than them.
Young adults can use college specific dating sites
If you want to get real specific about using online dating, some young people have access to school-specific dating sites. One in five Harvard students has used a school-specific site, as well as 50% of Columbia University and New York University students.
Young people are more likely to meet online than in a bar
Consider that only 9% of women and 2% of men find relationships at a bar, you're chances of finding someone are far greater online.
Young people spend a lot of time on dating apps
Online dating can take up a lot of time and statistics show that people are keeping themselves busy by searching for someone to date online. According to these statistics, users spend an average of 77 minutes on mobile dating apps.

Online dating is totally acceptable in today's culture, so if you've been on the fence about it, we hope these statistics show that many young people are using online dating and you should too!
HOW IT WORKS
Your search for a great relationship has never been easier with groundbreaking overhaul of the eharmony you know and trust.