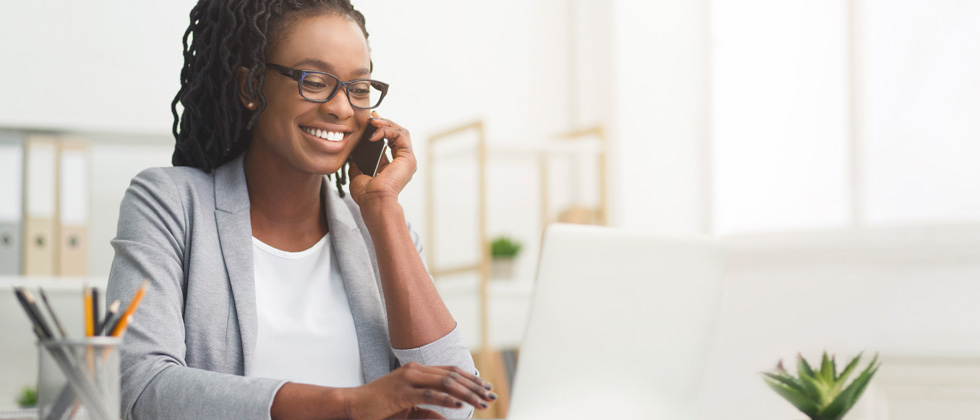 eHarmony Feature: Secure Call
eHarmony Secure Call is the safe, anonymous and confidential way to talk to your matches over the phone without ever having to reveal your phone number!
Secure Call Benefits
Privacy
You can talk to your matches on the phone without you or you match's phone either of you revealing your phone numbers!
Control
You maintain complete control over who can and who cannot call you from your matches, and you can block any match at any time.
Notification
Secure Call announces the name of the caller before you accept each call.
Convenience
You can use your mobile phone, home phone or work phone at any time—whichever is most convenient for you and your lifestyle.
Inexpensive
Talk to your matches with no long distance charges.**
*Free long distance phone service applies to use of the eHarmony Secure Call service only. Your mobile or home phone service provider may still charge any applicable usage or per-minute fees.
Getting to know a match on eHarmony that you are attracted to is an exciting experience. Whether you use our guided communication or fast track communication process, finding that person with whom you click is what it's all about.
Did you know that there's actually a third way to communicate with your matches?
eHarmony Secure Call lets subscribers talk to their matches over the phone while keeping their phone number private. While our guided communication option is great because it helps to break the ice and understand your match in a very deep way, the phone is also an equally useful tool to help move the communication process along. Sometimes all it takes is to hear someone's voice and you instantly know if there is enough chemistry to take the relationship to the next level.
You can set up Secure Call to work with virtually any phone you want, including your home, cell or work phone. Once it's set up, you send a request to your match, wait for their acceptance, and then you're speaking with them in a safe, secure way. Even better, with Secure call, there's no long-distance charges* even between the United States and Canada.
"Secure Call allowed me to communicate with my match without giving out any personal information or my phone number. It made my whole experience personable and it certainly made getting to know my match easier." -Vickie
Secure Call – Try it Today!
Here's how it works:
1. Click "Request a Call" on your match's profile page.
2. Enter your phone number and Secure Call will send an e-mail to your match letting he or she know that you want to talk. Your phone number will never be shared with your match.
3. Your Match accepts your request to talk and you will be notified by e-mail and will see a "Place a Call" link on your match's profile.
4. Whenever you're ready to call, simply click the link and your phone will ring. Pick it up and Secure Call will connect you to your match!
For more information, simply log in to your eHarmony account and click My Settings > Secure Call Settings.
HOW IT WORKS
Your search for a great relationship has never been easier with groundbreaking overhaul of the eharmony you know and trust.