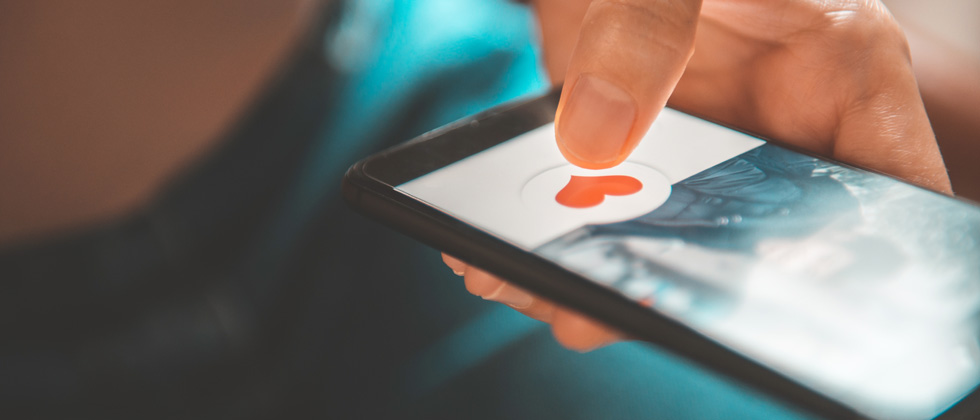 Tired of All the Dating Apps?
Despite their success in the mobile market, people are getting tired of using so many similar dating apps. And if you're serious about using the Internet to find love, then you shouldn't be using a mobile dating app. Why? Here are the top reasons many people are deleting mobile dating apps and opting for a more traditional online dating experience.
1. Dating apps are frustrating
It's frustrating to use a dating app because you might have a conversation with someone and be interested in him or her–and then nothing ever happens. You never meet up in person and you just stop talking one day.

In some cases, people who use dating apps don't have any intention of ever meeting someone in person. This is likely why one-third of singles that use a dating app have never actually gone on a date with someone they met.
2. It gets boring fast
Once you get frustrated with the app, you'll start to get bored of it. Though using a dating app is exciting when you first download it, most dating apps out there are incredibly similar and you'll quickly get bored.
3. You keep meeting the same, weird people
While there are plenty of people who have found a great match using a dating app, there still seems to be a lot of weird people who use the app and think they can say whatever they want. Women, in particular, report receiving inappropriate (or just plain weird) first messages from men.
4. It's an oversaturated market
There's an app for pretty much every niche you can think of, which can be helpful for some, but overwhelming for others. Moreover, dating apps are all very similar and it often feels like you always see the same profiles.
5. It's tiring
Many young people experience what is known as "online dating fatigue." The main reasons people end up deleting online dating apps is because they are tired of sending messages and putting time and effort into something that never goes anywhere.
6. You spend too much time on your phone
Research shows that 83% of those in the millennial age group spend up to two hours a day using dating apps on their phones. Imagine what you could do with that extra time each week if you weren't swiping right and left on your phone screen!
7. Too many apps at once is distracting
Some people use two or three dating apps at a time. Talking to that many people and constantly swiping right and left can leave you feeling discouraged about your online dating experience. Plus, it means you're always distracted and wondering who else is out there. Rather than waste your own time staring at a screen for two hours a day, why not opt for a more traditional dating site that will do the work for you? Even though dating apps are fun at first, they quickly become boring and can leave you discouraged when you don't find a good match. By using the online dating service eharmony, you'll save time by allowing the site to screen out potential candidates you probably wouldn't have liked anyway. eharmony is different from dating apps because it focuses on matching compatible couples that are likely to enter a long-term relationship. Considering that an average of 438 eharmony members marry every day as a result of being matched on their site, your chances of finding love are far greater than spending months swiping left and right.
HOW IT WORKS
Your search for a great relationship has never been easier with groundbreaking overhaul of the eharmony you know and trust.