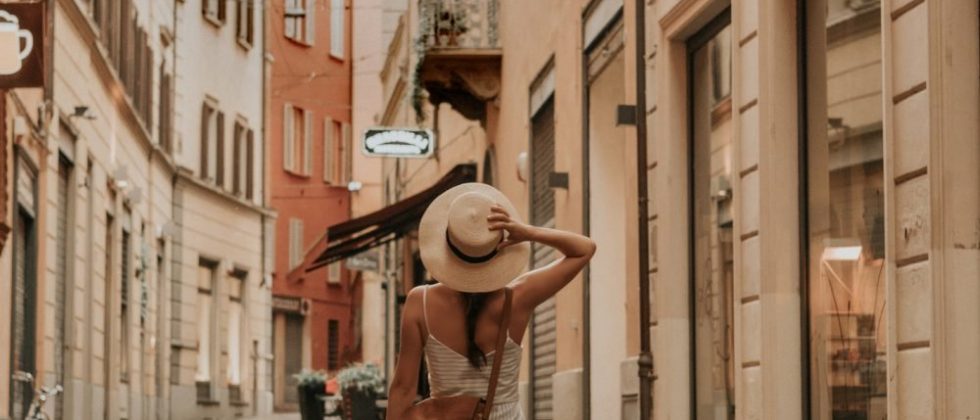 What's It's Like To – Date in America After Living Abroad
Meet Coral Sisk.
I'm 33, originally from Seattle, but just relocated to San Francisco after living in Florence, Italy since 2012. I started a food tour company while I was in Florence that I now manage alongside freelance writing and events.
What are some of the main differences you've found between dating abroad and dating in the US?
Italians don't seem to date the way we do in the US, and the ones I found who did had experience living abroad.
Also, online dating in Italy is still somewhat stigmatized. Florence feels like a preying ground on foreign women for casual encounters since there is a huge population of students/expats/tourists. Italians generally don't move around as much as we do, so I found the attitude toward seeing Italians on apps is a failure. To be on an app means they haven't met someone in their own community or they're looking for a foreign partner/hookup. These are possible generalizations to be taken with a grain of salt. But, the fact remains that Italians don't have the same dating culture/approach as my experience in the US or even the UK—i.e. courting—which isn't something dramatic out of a telenovela.
Italian men have a reputation of looking for someone like their mother or someone they can just hook up with casually. I found this to be super extreme (i.e. either you sink immediately into a relationship or you casually hook-up) unless again, they are one of the less provincial types who have lived abroad/come from a multicultural family. We shouldn't generalize all Italians, these are my experiences.
What's surprised you most about beginning to date in the US again after being away?
The most surprising is that men in the US aren't intimidated or indifferent to the fact I am ambitious in my career goals. In fact, it's seen as a positive/attractive trait, especially in big cities. I've found there is more normalcy with egalitarian gender norms compared to most of what I've observed in Italy.
I'm also surprised how online dating has changed the dating landscape in the US. Before I left for Italy, I had never seriously online dated and all of my relationships were from organic connections and situations. Now it feels like that's rarer, so it's been an adjustment treating online dating as one of the arenas to meet a significant other.
Another surprise is how upfront men are now with expecting hook-ups or asking for that/how many men list being polyamorous or in open relationships.
What advice would you give to people who are starting to date either in a country that is new to them or returning to a country they haven't lived in for a while?
I think it depends on where they are coming from and their history of course. But, I'd tell them to be open to trying online dating and to talk to other people in their city who actively date online. Ask people about their experience with platforms to determine which one sounds best to you. Understand that at times it can be brutal, especially for women. I've walked away from bad dates usually involving a lack of respect for boundaries. I'm still hopeful there is good in it, as I have heard loads of success stories. Depending on what your work situation is like, it gives you an opportunity to come across more people you wouldn't normally. I know of a close friend who met her husband online—one works in the healthcare sector the other music—and unless the musician had to become my friend's patient and my friend got really into going to shows, they may have not crossed paths since their circles were so distinctly different and now they are happily married with kids.
What would you like potential partners to know about your dating perspective or experiences?
Maybe be aware that I feel like I just came from a time machine?
Anything else you think we should know?
I think we should be open to online dating, but I hope we don't lose basic social skills like talking to someone in public. I feel sometimes people skirt the fear of rejection online since unless you get ghosted, there is no way to know someone didn't "like/swipe" you. If you go up to someone you find attractive, you risk being rejected but it's a good exercise for courage, which love ultimately needs.
Connect with Coral on Twitter: @curiousappetite
About the author: Cara Strickland writes about food and drink, mental health, faith and being single from her home in the Pacific Northwest. She enjoys hot tea, good wine, and deep conversations. She will always want to play with your dog. Connect with her on Twitter @anxiouscook.