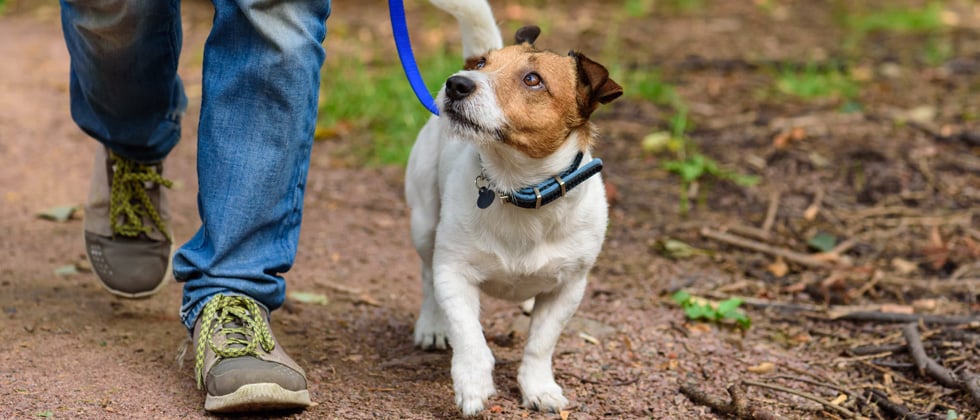 Ten Pickup Lines for the Dog Park
Just because you're taking Buddy out for his daily walk — and your daily poop-scooping routine — doesn't mean you can't find love at the dog park.
Here are 10 pickup lines should you encounter a cute stranger with a pooch of their own (please make no references, funny or not, to butt-sniffing.):
1. If your crush's dog is playing with yours, check out the strange dog's collar, then say (in hearing distance from his owner): "Lookin' good, Rover. Are you single? Think Buddy here could get your number?"
2. Use a cheesy approach at your (dignity's) own risk. Be willing to make a fool of yourself, and your sheepish charm will trump the failed line: "Is that your dog's tail wagging or are you just happy to see me?"
3."This dog is beautiful. I see he takes after his owner." This will go over better than, "You look just like your pug."
4. If your dog is humping a cute stranger's dog, introduce yourself and quickly bring up the matchmaking skills of Pongo and Perdita in '101 Dalmatians'.
5. Conversation will flow easily if you're talking about the one thing you know you already have in common: dogs. Comment on the cute dog owner's pup. Be curious. Ask questions about the breed. Ask for training advice.
6. Offer to share your dog treats — and human treats. If it's chilly, bring a thermos of hot chocolate to the dog park and be ready to share.
7. Offer to scoop the poop.
8. If your dog makes a mess that's a little too close for comfort, or runs into your crush in a poor fetch attempt, offer to "make it up to" the rattled stranger with dinner or drinks on you.
9. Use puns wisely. Phrases like "new leash on life" and "don't make me beg" might be taken the wrong way if you haven't perfected a non-jerk face tone of voice.
10. If you see the same (hopefully) single dog walker at the dog park every day, feel free to use this classic line: "You come here often?" Say it with a smile, introduce yourself and your dog, and start chatting!
Have you found any dates at the dog park?