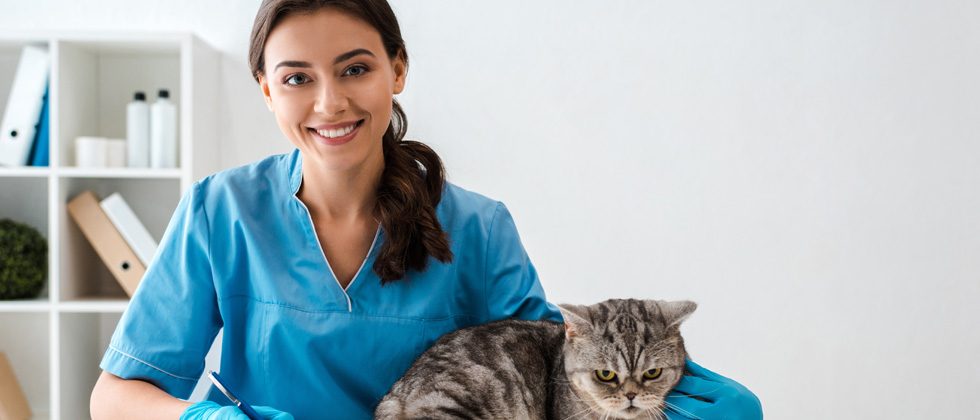 15 Reasons to Date a Veterinarian
In the hotly-awaited Nicholas Sparks-penned romance 'The Choice,' (in theaters Feb.5), the leading man just happens to have an extra alluring profession: he's a passionate caretaker of animals. Now who can resist that?
Here are 15 reasons to consider dating a veterinarian…
1. They're patient. Their furry patients can be stubborn and aggressive. Vets respond to chaos with patience, gentleness, and a calming demeanor.
2. Veterinarians are passionate about their work. They don't choose the career for its prestige or the money, they do it because they love it.
3. Veterinarians work hard. They endure countless years of tough schooling, long hours at clinics, and unexpected middle-of-the-night calls.
4. Scrubs are cute.
5. Veterinarians have seen it all. Nothing grosses them out. Or, if it does, they persevere through it.
6. Date a veterinarian and you'll be dating someone who saves lives, eases pain, and helps lives end with dignity.
7. Veterinarians have thick skins — literally. They endure scratches and bites in the quest to make the lives of our furry friends better.
8. Veterinarians have rigorous hygiene standards. (No, your date won't smell like a barn when she arrives for dinner.)
9. Veterinarians are smart, quick problem solvers, making life-and-death decisions on the spot and quickly assessing serious issues.
10. Veterinarians are big-hearted, often shedding tears with pet owners when animals' lives end, and rejoicing with them when little miracles happen.
11. Veterinarians have the strength to do the right thing even when it's difficult.
12. A sense of humor. Vets are able to laugh at the messes and stresses that comes with working with animals all day.
13. Veterinarians make kids smile, helping their pets recover from injuries and illnesses, and showing them how best to care for their canine pals.
14. Veterinarians have impressive job descriptions. They're anesthesiologists, radiography technicians, surgery assistants, teachers, babysitters, physical therapists, playmates, protectors, cleaners, pharmacists, and best friends to needy animals.
15. Veterinarians know how to reassure others in stressful, difficult times. They know how to prepare people for bad news, and can console them when that bad news comes.
'The Choice' arrives in theaters Feb.5, 2016.
Motion Picture Artwork (c) 2016 Lions Gate Entertainment Inc. All Rights Reserved.
Photo Credit: Dana Hawley