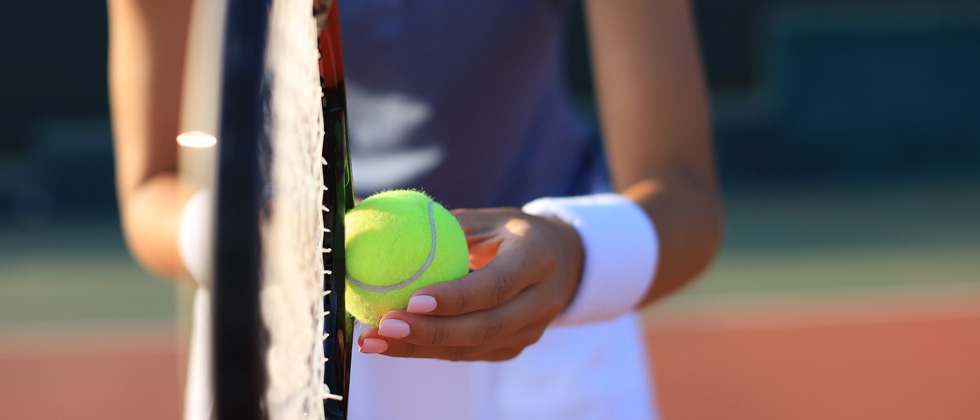 15 Reasons to Date a Tennis Player
A popular T-shirt worn by tennis players says, "You've Met Your Match." This is definitely true, as this particular athlete could be a great fit for you. That's because they have certain skills and qualities that make for exceptional romantic partners.
1. Tennis players know it takes both skills and passion to win. That's a winning combination for romance.
2. They respect boundaries. Tennis players know that going out of bounds will not score points … just like in relationships.
3. Tennis is mostly a gentleman's (and woman's) sport. The notorious rants of John McEnroe notwithstanding, the game retains its emphasis on fair play and good manners.
4. You'll have your own tennis tutor. Whether you're just learning or looking to improve your game, your partner will be happy to guide you.
5. The game teaches players to manage their emotions. Matches can be maddening, especially when the competition is fierce, but wise players learn to channel their frustration into focused play.
6. Tennis can be a fun and inexpensive date. Grab your rackets, a bag of balls, and head to the nearest park or school.
7. Tennis can also be a fancy, expensive date. Pamper yourselves with weekend at a resort, with private lessons followed by trips to the spa.
8. These athletes know how to persevere. To become a skilled player requires long hours of practice and training.
9. Playing doubles teaches teamwork … obviously a very useful skill for long-term relationships.
10. They are physically fit. This sport is among the best for providing exercise.
11. Tennis is a healthy way to blow off steam. Your partner will relieve stress by whacking the ball around.
12. The flattering attire. Tennis outfits accentuate a player's best attributes.
13. Hitting the ball back and forth is good practice for communication. After all, healthy dialogue requires taking turns and staying focused.
14. Tennis will help your love stay young. For many, this sport is a lifelong passion, with countless senior citizens regularly hitting the court.
15. When you're not playing tennis, you can go watch matches together. Pack a picnic with strawberries and champagne—very romantic.
What else is great about dating a tennis player?