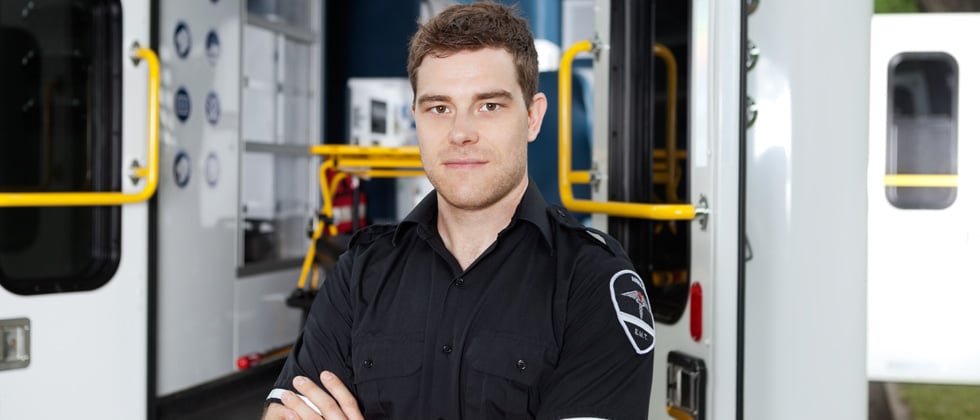 15 Reasons to Date a Paramedic
If a paramedic asks you out, don't be intimidated by his/her demanding schedule or stressful line of work. If you can offer a little patience and grace, you might discover that paramedics make great partners — and not just on the way to the scene of an accident.
Here are 15 reasons to date a paramedic:
1. You'll literally be dating a lifesaver.
2. Paramedics are methodical and quick-thinking — and don't panic in an emergency.
3. Because paramedics know how to diffuse panic, your date will likely know how to gently calm you down on stressful days.
4. Paramedics really appreciate a break from the stress. Your back rubs, listening ear and laid-back plans for days off will be greatly appreciated.
5. Your date won't be easily grossed out. If you pass out, throw up or get a nose bleed, he/she won't run the other way.
6. Paramedics, well aware of human fragility, want to live life to the fullest.
7. They excel in the area of mouth-to-mouth.
8. Paramedics know the importance of timeliness. If you can't stand tardiness, a paramedic just might be for you. In their line of work, time is always of the essence.
9. Not confident behind the wheel? Your date will likely be a good driver — and have a pretty great sense of direction, too.
10. Paramedics work long hours, are often on-call, and can bail on plans because of unavoidable overtime. If you're independent and fairly flexible, the time you do spend together will feel intentional and valued.
11. Your date can probably help you danger-proof your life a little. Goodbye, household hazards.
12. At parties, your date will have some pretty great cautionary tales to share.
13. Cut yourself while making dinner and not sure if you need stitches? Date a paramedic and you'll never have to wonder how to treat a wound again.
14. Paramedics understand the importance of partnership and loyalty.
15. Paramedics are strong. If you have fantasies of being carried over the threshold, your date is likely physically up to the task.
Why else should one date a paramedic?