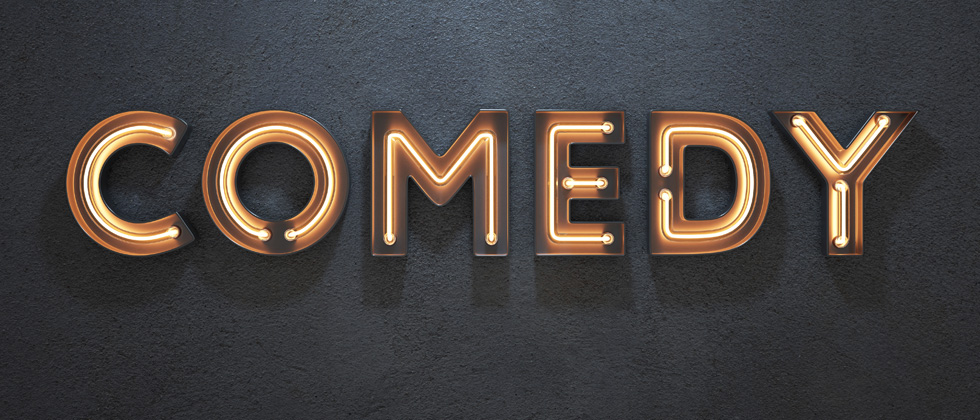 15 Reasons to Date a Comedian
Maybe you've heard the horror stories. You don't want to be material in someone's act. Don't let one funny jerk ruin it for the rest of them. There are plenty of reasons to give a comedian a fair shot.
Here are 15 reasons to date a comedian:
1. Comedians want to make people laugh. Get ready to be entertained.
2. Comedians see the humor in the otherwise unfunny stuff of life and can look at the same situation from different perspectives.
3. Your date will be the life of the party — at the party.
4. At home, however, comedians are often introverted and sensitive. Your steady support will be very welcome.
5. Comedians are usually following their dreams. You might be inspired to start following your own.
6. Is "stand-up comedian" a lucrative job? Not always. But how many people can say that they're doing what they love? That's very admirable.
7. Related: No one will accuse you of being a gold-digger.
8. Because of the unstable nature of their careers, comedians appreciate healthy, stable relationships to come home to.
9. Introverts, rejoice. Date a comedian and you'll have most weekends to yourself!
10. Comedians share their life stories with strangers every night. They're good communicators and are willing to be vulnerable with others.
11. You can visit your date at work — and actually have fun while doing so.
12. Your date will introduce you to plenty of interesting characters.
13. Your friends will think your significant other is hilarious. Related: Bragging about your date's newest comedy routine will do him/her good.
14. Not every comedian exploits his personal life in his act. Most will outline boundaries with you. (Jerry Seinfeld doesn't diss his wife on stage, and he's done okay for himself.)
15. A common love language for comedians? Words of affirmation. Build up your partner verbally, and you'll likely be the recipient of praise, too.
Why else should one date a comedian?