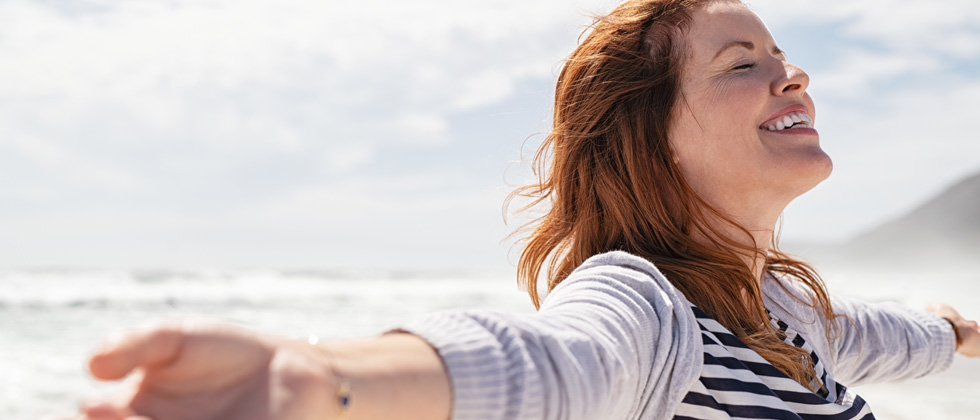 5 Single Women Share How They Maintain Hope While Dating
For the better portion of my 20s, I've been single. And not just solo, but really-really-really-want-to-be-in-a-relationship-crazy-obsessed-single-gal. It hasn't always been a pretty experience for me, and for several years, I'd find myself completely defeated and disappointed after I went out with yet another guy who I couldn't picture sharing my life with. Over time, I watched my self-confidence plummet, and noticed a gradual shift in my mindset: instead of being hopeful, I became bitter and angry. And though it took a stint in therapy for me to really make an improvement in how I approached the dating world, what also helped was smart tactics from my fellow friends who were also single, on how to stay positive. While there will always been evenings when I'd rather stay at home with a bottle of my favorite red blend than to take a chance on a potential partner, these hacks have helped me see the love potion bottle half-full.
Let these brilliant ideas, from single folks just like you, get you out of a rut, ASAP:
"I ask myself if I'd want to date any of my friends' partners."
"When I begin to get jealous of my friends who I think have it all together: the perfect guy who adores them, the shared one-bedroom apartment to save on rent and being able to chat about having a baby in the next year, I ask myself if I would want to date their partner. It sounds silly, but the answer is always 'no.' And when I put it in that respective, I remind myself that finding love is so personal and so dependent on where you are in your life and who you meet. I realize I don't want 'their life' – I want my own with a partner who will love me and vice versa." -Nicole, 32
"I remind myself of the perks of being single."
"I do really want a relationship and I do date a lot to help make that happen. But when I've had a really long day at work or I'm just not in the mood to speak to or see anyone, I feel lucky that I can just go home, put on a face mask and tune-out the world. Or, when I want to book a random trip, I don't have to check in with someone. When I remind myself that I should savor my single days instead of counting them, I feel rejuvenated to live my life as big as I can before a partner and babies tie me down." -Kate, 33
"I stop looking at guys as dates, and see them as people."
"Men are people, too – crazy concept, right? It took me a really long time to figure out that the pedestal I was putting men I didn't even know was far, far too high. A friend told me to go into a date with the intention of getting to know a person, not a 'man' who could be my boyfriend or one day, husband. This way, I actually get to know who they are instead of thinking of them as part of a couple. It's really helpful!" -Lauren, 28
"I take a week off."
"When I feel myself getting all uptight and anxious that 'OMG, I've been single for three years' – I take it as a note from the universe to chill out and take a week off from dating. When I get into those moods, I'll start setting up lots of dates, even with guys I'm not interested in, because my head is spinning. But now that I've learned how to pinpoint what I'm feeling, I'm able to stop the whirlwind and take a week off to connect with friends and myself again." -Allie, 27
"I read real love stories."
"When I really need to be reminded that love exists out there after a guy is inappropriate online or on a date? I take a few hours to read real love stories or watch proposal videos, as a way to establish that good people exist, it's just a matter of finding them. And while I know I can't believe everything I read or see, it helps to put a little romance into my mind." -Valerie, 29
How it works
Your search for a great relationship has never been easier with groundbreaking overhaul of the eharmony you know and trust.