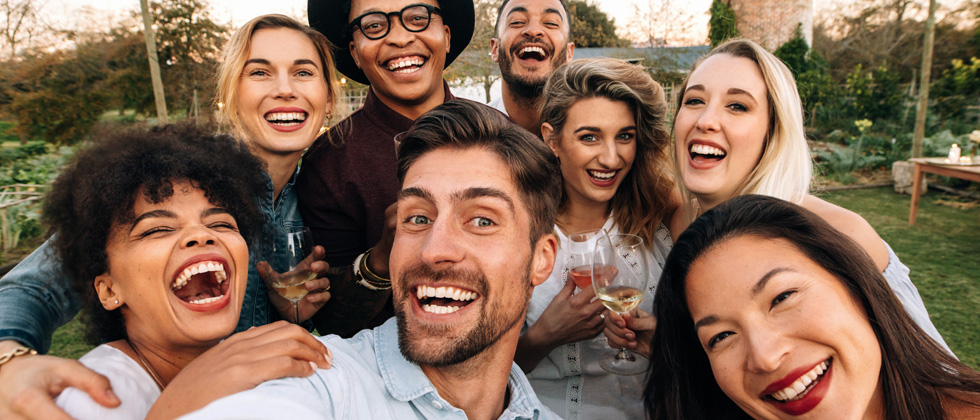 15 Ways to Get Along with Nearly Anyone
Much of success in life hinges upon the ability to relate well to others. In preschool, we were told to "Play nice … share … treat others as you want to be treated." Those basic people skills apply to grown-ups just as much, whether dealing with neighbors, clients, coworkers, or roommates. And especially potential romantic partners.
Sometimes you meet people and a connection happens naturally and effortlessly. Other times, relationships take work and patience. Consider these strategies, which will help you get along well with anyone you encounter:
1. Believe the best. If you approach any relationship believing the two of you will strike up a close friendship, chances are good that you will.
2. Be positive. Negativity is an instant turnoff. An air of pessimism is a thick fogbank that forms around you and warns others away. But an optimistic attitude will draw people to you like a beacon of light.
3. Help the other person feel good about him/herself. We will always love the person most who helps us feel best about ourselves. Likewise, we will be loved and appreciated by those we help to feel valued.
4. Ask questions that get the other person talking. Ask, "Who has been the most influential person in your life?" Or, "What's the biggest dream for your future?"
5. Compliment. Every person on earth wants to hear something positive about themselves—their appearance, achievements, or acumen. Make sure your compliments are sincere and specific.
6. Be fully present. In our world of distractions, being engaged with complete attention is one of the greatest ways to show respect and appreciation.
7. Find common ground. Bonding happens when you discover a shared interest, be it golf, travel, or Humphrey Bogart movies.
8. Show sincere interest. Develop a real desire to know more about the person you're with. Make it your mission to truly listen and understand.
9. Self-disclose. Openness begets openness. Emotional connection happens when two people reveal important information about themselves.
10. Encourage authenticity. Allow the person you're with to be free to be who they are. Total openness, with no judgment.
11. Choose your battles. Conflicts are inevitable in any relationship, but most can be defused before they detonate. Ask yourself if a battle is really worth fighting, or worth letting go for the sake of harmony.
12. Avoid game-playing. In our age of slick advertising campaigns and political ploys, everyone has their antennae up for manipulation. You will build trust by shooting straight and being clear about your motivations.
13. Practice generosity. In any relationship, you will get back what you are willing to give. It is within your power to help the one you are with feel important and esteemed.
14. Learn the art of storytelling. Often the most powerful ways we connect with others is through our personal stories—childhood memories, the famous person you met, your most embarrassing moment. Keep the best stories fresh in your mind, and bring them out when the opportunity arises.
15. Find the hidden treasure. Everyone has an aspect of life that is their greatest source of joy—their children, the screenplay they're writing, the mentoring program where they volunteer. Discover the person's passion, and share in the enthusiasm.