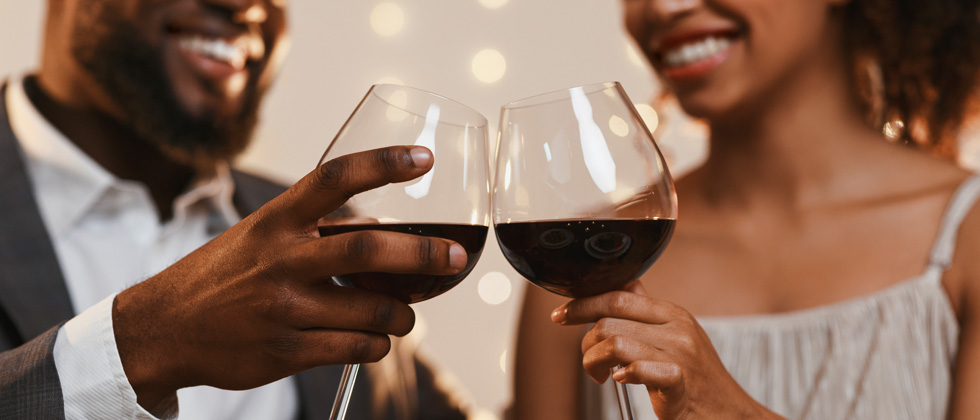 Men – 5 Simple Ways to Charm Your Date
Charm - it's a nice skill to have, and you don't have to be born suave and debonair. You can learn some easy ideas that will help your dates see a softer side.
They say the way to a man's heart is through his stomach. I am not here to dispute this long-time saying, but what should a man do to charm a woman he is pursuing? What simple random acts of kindness will he appreciate in return from his date?
The answer is to keep it simple. Going overboard will only scare the object of your affection away, especially if it is early on in the relationship.
I am here to offer my five suggestions that will make a great impression for all phases of a relationship and won't break the bank.
1. Surprise your date with a CD of his or her favorite music. If you aren't sure of his or her favorite artists, it's a safe question to ask someone early on in your relationship as you get to know each other. By providing a music CD, it will show that you are paying attention to your conversations. Wrap it up with a nice bow. If you are creative and computer-savvy, create a musical CD in iTunes with a variety of songs from different artists. There's an added benefit to giving this gift. Every time your date listens to it, they will be reminded of you. If you have attended a concert or musical show with your date, send them a CD as a thank you note. Cost: $10-$20. Benefit: Everlasting.
2. Bring her one rose or a bouquet of tulips. Believe it or not, one rose makes the same impression on the recipient as the complete dozen at 1/12th of the price. If you prefer a full bouquet, try red tulips. Typically the cost is less than $10. She'll say thank you and will remember this kind gesture. Feeling a bit romantic and nostalgic? Bring her three flowers on the third date or four on the fourth date. Memorialize your dates with this kind gesture. Price: $1.50-$12.00. Benefit: It shows you are romantic.

3. Charm her with chocolate. It's true, chocolate is an aphrodisiac. Dark chocolate is filled with antioxidants and can actually lower your blood pressure. Besides, nibbling on chocolate together can be quite sexy. Go to your local chocolatier and hand-select two truffles in a small box. Price: $5-$10.00. Benefit: Did I say chocolate was an aphrodisiac?
4. Become the historian in your relationship. It's fun to remember your first date, your first kiss and the first time you experienced anything together. As you leave the restaurant, pick up their business card, matches, or postcards and start collecting them for your memory box. If you are comfortable in doing so, take photos of the two of you on your iPhone or Blackberry and save them on your computer. Keep a journal of your dates. Scan your photos, logos, and other memorabilia and create a video montage. When you hit the milestone of your first month anniversary or first year anniversary, surprise your date and send them an email with your custom-created video. Videos can be created for free on sites such as Animoto.com. Price: Your time. Benefit: It shows that you cherished each date.
5. Be Chivalrous and gracious at all times. Women still love having the door opened for them, the seat pulled out, the valet parking taken care of, and even appreciate it when a gentleman stands up when you return to the table. Do these little gestures matter? Absolutely. Women should always acknowledge when a man shows his chivalrous side and always say "Thank you." Kindness will never go out of style. Price: Your time. Benefit: A happy date makes a happy mate.
Remember, honoring and cherishing your relationship from the start will create memories and a history for your new relationship.
Julie Spira is the author of the bestselling online dating book, The Perils of Cyber-Dating: Confessions of a Hopeful Romantic Looking for Love Online. She shares her stories to empower singles on the dating scene. Spira has appeared on numerous media outlets for her expertise in online dating including FOX News, E! Entertainment, CosmoGirl Radio, Glamour.com, BBC Radio, Men's Health, and is the host of "Ask the Cyber-Dating Expert" radio show. Spira creates IRRESISTIBLE online dating profiles for singles looking for love online. Visit her at CyberDatingExpert.com for dating advice and where singles and couples share their online dating stories.