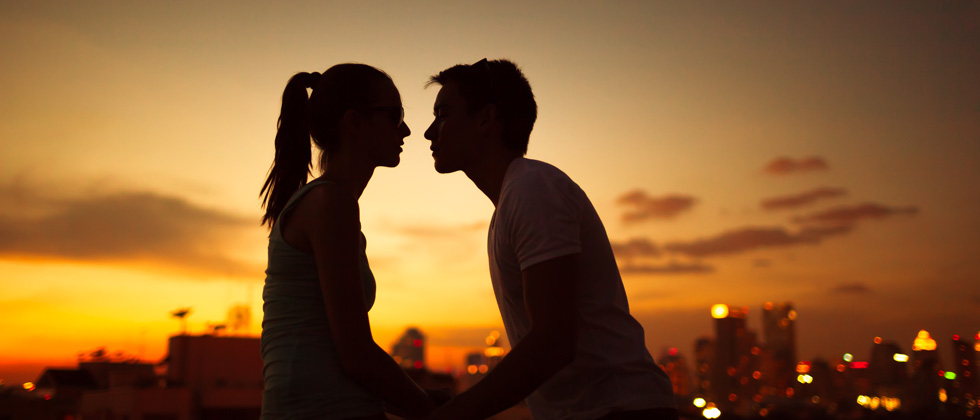 How to Decode A "Maybe" Man
Today's guest blog is from one of my favorite authors, Sarah Elizabeth Richards, who tackles a delicate aspect of dating … figuring out if you are compatible in the area of having a family!
"Do you want kids?"
It's one of the most important questions to consider when determining whether you and your potential date share the same life goals. Unfortunately, the answers that people provide on their online dating profiles don't always offer clear information. Obviously, "Yes" or "No" are good bets. But how are you supposed to decipher what's really in the heart of a "maybe" man? The word can mean so many different things:
–No, I really don't want kids, but I'm reluctant to select "No" because I fear it will make me seem cold.
–Yes, I do want children, but I'm not ready yet. I worry if I select "Yes," I will mislead women who want them now.
–Yes, I've always wanted kids, but I'm getting up there in age, and I sometimes wonder if that's ever going to happen for me. So I'm just trying to be realistic.
–Yes, but I worry that a "Yes" answer will turn off women who might have fertility issues. And if I met the right woman – and she really couldn't have children – I'd be okay with that.
Of course, sometimes "maybe" really means "I don't know." The guy hasn't felt an overwhelming urge to procreate, but he doesn't want to rule it out, either. Or he's open to being persuaded by a woman's desires. If she really wants a baby, he's game. But if she really doesn't, he would be happy going "child-free."
Head spinning yet? Okay, so what are you supposed to do with all that? The easiest answer is to ask him what he really means in person — and ideally on the first date. That's the magical moment when all questions are fair game, and you want to get the most uncensored version possible. If you wait too long, he doesn't hear, "Do you theoretically want a baby some day?" he hears, "Do you think you could want a baby with me some day?"
Asking in person gives you the chance to hear the tone of his answer. Also, he'll be able to hear yours, which should be casual and playful. Unfortunately, even the best guys buy into the awful stereotype that some women who want kids are overly focused on finding a "Baby Daddy" — even if they're not looking to go that route for a few years. He might be overly sensitive about the question. So tread quickly and lightly. You can joke, "Now that we've compared our favorite Mexican restaurants, I'll continue down the checklist. So kids? Yes or no?" Or be sincere. "I liked that picture of you and your nephew on your profile. Do you think you want your own some day?"
But if the mood isn't quite right, it might be wise to wait another date or two. Maybe it would feel more natural to talk about it as part of a bigger conversation, as in "Where do you see your life headed in five years? … Where do you see yourself living? Do you like your career? Do you want to have a family?" The benefit of this approach: You invite him to have a more thoughtful discussion instead of giving you a canned answer.
What if he doesn't appear to have given the topic much thought? You can look at other clues, such as his age and rationale. A 25-year-old who responds, "I'd like kids, but I want to buy a house first and feel more financially stable" has a different risk profile than a 45-year-old man who says, "Having a kid would be fun, but I love sleeping in on Sundays too much." The younger man might just be overwhelmed by the idea, but the older one might not truly see himself as a dad. The same goes for the divorced dad; if he talks about traveling the world once his kids are a little older, he's probably not looking forward to signing up for diapers again.
Whether he's worth taking a risk depends, of course, on where you fall along the spectrum. It's important for you to be as clear as possible about what you want. A "maybe" who would really be okay with having a kid is more likely to respond to a woman who marked "yes." If he leans more to "probably not," he'll more likely screen for the "no" woman. Also, how did he respond to the question of whether he would date someone with kids? Even if you aren't a mom, his answer provides some insight about how comfortable he is with little ones around.
Unfortunately, a man who truly feels ambivalent about having kids probably won't get hit by a bolt of lightening any time soon. So if you want to be a mom sooner rather than later, keep your options open. Date multiple men until you find someone who shares those goals. And definitely be sure to revisit the topic when you're thinking about becoming exclusive. You only got part of the answer in the beginning, when he might have been trying to tell you what he thought you wanted to hear. You can say, "It's not something I want tomorrow. But I just want to make sure we're going in the same direction." And don't be shy about checking in with each other every few months. People's views shift over time.
This is the most important part: Trust what he says. If he really doesn't want to be a dad some day – or want more kids, if he already has some – respect his position and be grateful for his honesty. Not everyone is meant to be a parent. And the more frank you are with each other from the get-go, the faster you free each other up to find your right partners, whether it's a Daddy-to-be or a child-free sweetie.
Sarah Elizabeth Richards is a journalist and the author of Motherhood, Rescheduled: The New Frontier of Egg Freezing and the Women Who Tried It. Her writing has appeared in The New York Times, The Wall Street Journal, Marie Claire, Elle, Cosmopolitan, Slate and Salon.