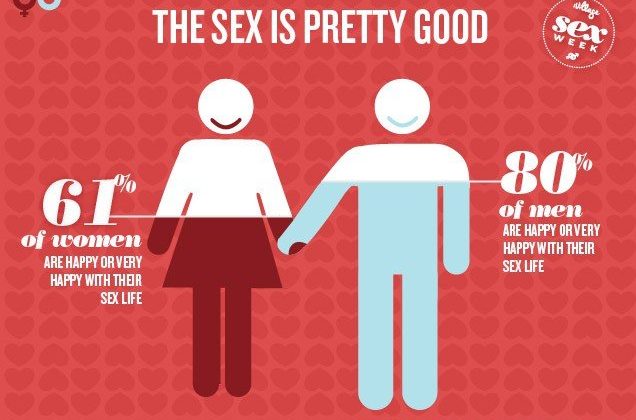 The Biggest Turn-Ons for Married Men and Women
Our friends over at iVillage have revealed the results of their Married Sex Survey for 2013.  Happily, most of the married couples questioned are satisfied with their sex lives — with 80 percent of men saying they were happy/very happy and 61 percent of women feeling the love in this intimate area.
So, what else can we learn from their sexy survey?
1. Married men think their wives are a little happier than they actually are with the sexual aspect of their relationship.
2. Married men are better at flirting with their wives via text messages, emails or voicemail. These guys are three times as likely as their wives to leave a sexy voicemail message. Who knew?
3. The biggest turn-on for married men is "seeing their partner in sexy clothes," followed by "feelings of love" and "seeing their partner without clothes." (Not so surprising!) For the married women, it is "feelings of love," followed by "when your partner takes initiative," and "when your partner says nice things." It's nice to know some things never change!
4. The biggest turn-offs for guys is stress, followed by exhaustion and arguments. Women get turned off by the very same things.
5. Men were more likely to snoop on their wives via email or cell phones. (This one I found surprising.) 34 percent looked through their wife's phone for evidence of cheating, compared with 20 percent of women.
You can see the full results of their married sex survey here!