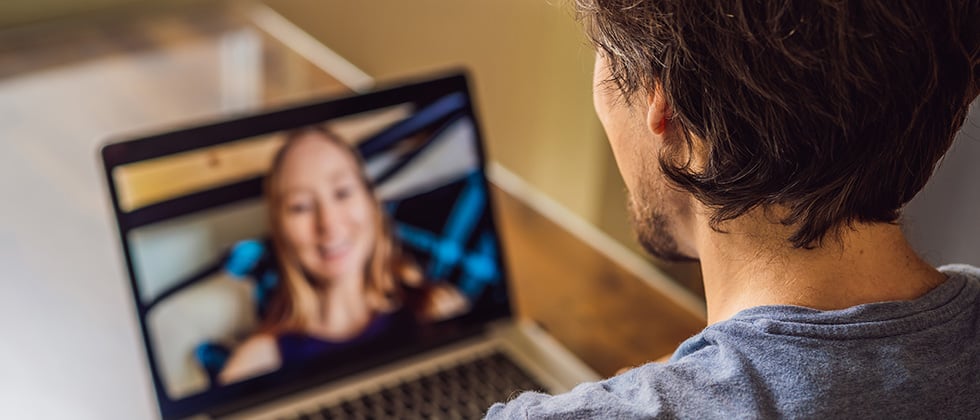 Repeat After Me: 'If You Haven't Met the Person, It's Not a Real Relationship.'
Even with shows like MTV's "Catfish" and increased awareness about online scammers, people are still getting duped as they search for love, friendship and connection via the internet. It is really sad and makes me furious. At eHarmony, we work extremely hard to monitor this sort of activity and get anyone off of the site who doesn't have good intentions. But at the end of the day, people need to be smart about online relationships … specifically what is real and what is an illusion.
I heard a story yesterday about a woman who met a man online, they chatted for months (on the phone and online), but never actually met in person. She still considered him her boyfriend. In fact, he proposed to her and she went as far as to start planning their wedding. Long story short, he broke it off with her (through text message, no less) and she was left devastated. All of this happened and she had never even met him. And she isn't alone. She isn't stupid, either. It is very easy to become susceptible to this type of situation, especially if you are really longing for a relationship, lonely or needing love in your life.
I am here to say if you never meet someone in person — it is not a real relationship.
You may think you are connected as you share intimacy through emails, phone calls, etc. but it's not real until you actually spend time with this person — touch them, see them and hear their voice.
I found a great excerpt from Paul Weinberg's fantastic book about connecting in this age of social media called "The I Factor," and it has to do with the false sense of intimacy created through online communication: "Electronic communication is a medium that encourages intimacy by allowing you to reveal thoughts and feelings that you might not share with anyone else or that you might not be comfortable expressing face-to-face. But without the benefit of direct face-to-face interaction, electronic communication can also create a false sense of intimacy by providing a screen through which you can reveal as much or as little as you choose, and consciously or unconsciously filter or distort what you reveal … keep in mind that words themselves are limiting and reductionistic, and cannot possibly capture the richness and nuance of direct interpersonal contact."
I read stories every single day about people uniting on eHarmony. It is a beautiful thing. I don't want anyone to shy away from the great tool that is online dating, but you have to be smart and do a little homework about this relatively new way of interacting with others.
Our rule of thumb here is if you do connect with someone we have matched you with, try to meet them in person within several weeks if possible. Talk to them on the phone as soon as you are comfortable — I would say after several rounds of communication. If they are long distance, Skype with them. You need to look into the eyes of the person you are interested in to really get a sense of who they are beyond emails and phone calls.
If you meet someone online and they profess their love for you without actually meeting you — be very skeptical.
If an eHarmony match says they want to come and visit you but need money for a plane ticket, close them out and contact us (matchconcerns@eharmony.com). If they say they want to keep chatting with you but their computer is on the fritz and they wonder if you could send them a new one, close them out and contact us.
Over a million people have successfully found love on eHarmony – it can absolutely happen for you too. Just be smart as you navigate this relationship journey.
Have you been through a similar experience where you became attached to someone you met online but had not met in person? What advice would you have for others?
HOW IT WORKS
Your search for a great relationship has never been easier with groundbreaking overhaul of the eharmony you know and trust.