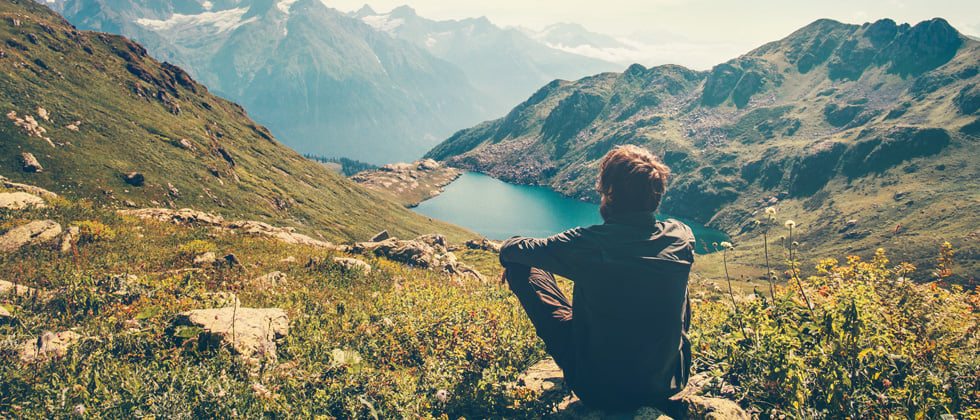 8 Things Divorced Singles Know for Sure
No one enters a marriage thinking they will one day get divorced. Generally, all men and women get married bright-eyed and open-hearted, believing that divorce happens to other people. But if the well-known statistic is true, nearly half of marriages end this way.
Everyone who has been through it will admit that divorce is extremely painful, stressful, and disorienting. Thankfully, many people grow and learn through the process, gaining wisdom they may not have otherwise achieved. The lessons include:
Healing takes time, but it will happen.
People who have experienced a hard breakup must work through their grief and pain before they can fully recover and move on. It takes effort, and it takes time. But at the end of the journey, you will be equipped to step into a brighter future.
Holding on only prolongs the pain.
Intentional action is needed to confirm to yourself–and potential new partners–that you've made a clean break with the past. You will always have memories and experiences that surface at various times, but failing to emotionally let go of your ex or the life you had will hinder you from finding joy and new love.
Every meaningful relationship brings risk and rewards.
After a painful breakup, you might feel that the risks of dating are too big and the rewards too small. It's true that every romantic relationship carries the danger of heartache–but when you find the right person in the future, the benefits will far outweigh any risks.
A painful breakup will make you grateful when you find a great love.
Once the dust settles after a rough split, people usually realize what they had been missing from the relationship and how much things had gone awry. When you find a wonderful new love and a healthy relationship, you'll be more grateful than ever before.
"Failure" is often a step forward.
When you are open and intentional about learning from your relational demise, you can develop into a far better person. Every lesson learned is one that makes you more ready to handle real love when it comes along.
Personal growth is a lifelong endeavor.
Many people emerge from a tough breakup eager to get back into the dating market and find a new (better) partner. But what these people need most of all is time to work on themselves, determine what went wrong, and develop personal qualities that would ensure a fulfilling, lasting relationship next time around.
Gratitude is the antidote for all kinds of pain.
Experiencing the end of a serious relationship can leave people embittered and angry. Practicing intentional gratitude shifts us toward a healthy perspective. A life characterized by genuine gratitude brings so many benefits—emotional health, inner peace, stronger relationships, and less anxiety.
It takes massive courage to date again.
Pursuing love again after loss isn't for wimps. It's so much easier to stay in your safe bubble, avoiding the risk of being hurt or rejected. But unless you want to stay single the rest of your life (and most people don't), you'll need to tap into your reservoir of strength and courage.
How it works
Your search for a great relationship has never been easier with groundbreaking overhaul of the eharmony you know and trust.