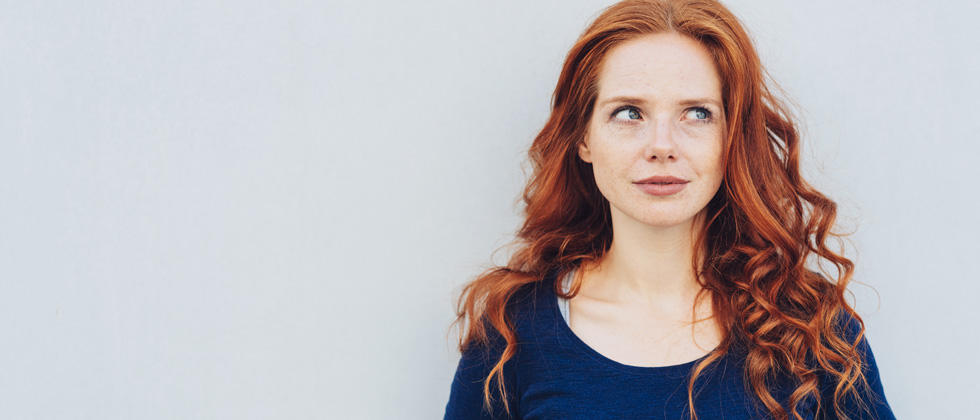 How do I Stop Comparing Dates to my Ex?
Dear Dr. Warren, I dated a wonderful woman for three years. We had deep-rooted compatibility, great sex, and what felt like real love between us. Since we broke up, I've met some great women on eHarmony, but I can't stop comparing them to my old love.
Dr. Warren,
At the risk of sounding pathetic, I have to ask for help. For three years, I dated a wonderful woman. I could go on and on about the ways we worked as a couple. We had deeply rooted compatibility, enjoyed great sex, and felt what seemed like real love between us. Then one day, she came home and said, "I'm moving out." She had met someone else. Within three hours, our relationship was over. That was two years ago. I've met some great people on eHarmony. I've met some wonderful women in other areas of life as well. But no matter how much I like any one new person, I can't stop comparing her to my old love. She was smart, beautiful, fun to be around, and affectionate, and new women always seem to fall short. I need help.
–Ty, CO
Ty, I can clearly hear the pain in your letter. It seems that this past love has put a roadblock in the path of future relationships. I suspect that many readers can identify with your sense of loss and frustration.
As I answer your question, however, I want to be honest with you, and perhaps a bit firm. I want you to understand what is at risk and what will happen if you don't overcome this tendency to sabotage the chance for love in your life.
First, and most important, whatever great and wonderful things you may say about your past girlfriend, the fact is that she is no longer with you. She decided to leave in a manner that most would consider cruel and selfish. It is also highly probable that she was unfaithful to you. I imagine that this probably hurts to consider.
But Ty, you need to shock yourself out of your romanticism about this past relationship. The truth is that you can do much better. You can meet and fall in love with someone who respects you, is committed to you, and will treat you with loving compassion. These are all things that your past lover ultimately refused to do. There are people in this world who have an extraordinary set of natural gifts – people who are attractive, talented, kind, affectionate, intelligent, and successful. I have no doubt that your past girlfriend had many of these traits.
But there are many other people who have some mix of these desirable traits. In some people, those attributes sit on the surface and are easy to discover. In others, it requires some effort to find and appreciate them. I'd like to give you some suggestions that I believe will help you eliminate this habit of comparison while also boosting your ability to meet and appreciate someone new.
1. Begin to change your romanticized view of the past. This can be a tricky process. You need to get clear on this past relationship and on the faults of your former partner, without developing bitterness and resentment. The key point for you to focus on going forward is that your past relationship wasn't healthy. There was a disconnect, even if you're not sure what happened. Even if this person was attractive, fun, smart, or whatever, you two didn't share the connection required to build a long-term relationship. Don't bother with assessing blame. It's over. Just come to terms with the truth that something wasn't working, and you can have a better relationship.
2. Watch out for snap decisions. Many people believe that they can assess a potential romantic partner in a few seconds. We've all heard people say, "I just knew instantly that she was the one." While it is pretty easy to know whether you're immediately attracted to someone, understanding if you share broad-based the compatibility needed to enjoy a lasting relationship is extremely difficult. So, Ty, please don't make the mistake of thinking you can easily assess your date after spending only a short time together. In your situation, you need to start giving women the benefit of the doubt. Fight your well-rooted instinct to dismiss them. Give yourself the time to experience a woman's strong points so you can make a fair determination.
3. Look for the hidden traits. As I mentioned earlier, many of the best traits that individuals possess are below the surface. When you consider the layer of nervousness that often comes when meeting a date for the first time, the person you initially experience may be only a shadow of the real thing. If you've established a pattern of pushing women away because you feel that they aren't good enough, do yourself a favor and spend a date or two looking for the best traits a particular woman has. Make it your mission. Is she smart but shy? Funny in an offbeat way? Affectionate but reserved? I've written a great deal about finding a "diamond in the rough." Don't make the mistake of tossing someone aside because you can't immediately appreciate what makes her uniquely special.
4. Remember the most important dimension of all. As you probably know, we match people on 29 dimensions of compatibility. I'm often asked what I believe is the most important dimension. While there is no universal answer – because it varies from person to person – I think flexibility is one of the most critical dimensions of any relationship. If you have flexibility, or are matched with someone who has a great deal of flexibility, your relationship has an excellent chance of being happy and long-lasting. Flexible people make life work for them. They find a way to discover the best in every situation. If you can cultivate a spirit of flexibility, your search for a mate will go from slow and frustrating to fast-paced and exciting. Make no mistake, Ty: I'm not asking you to settle for less. In fact, I'm asking you to step up and expect what you deserve – which is more than you've ever really had. I know this type of flexible woman is out there, and I'm confident that with a change of attitude, you're going to experience an amazing turnaround in your dating journey.