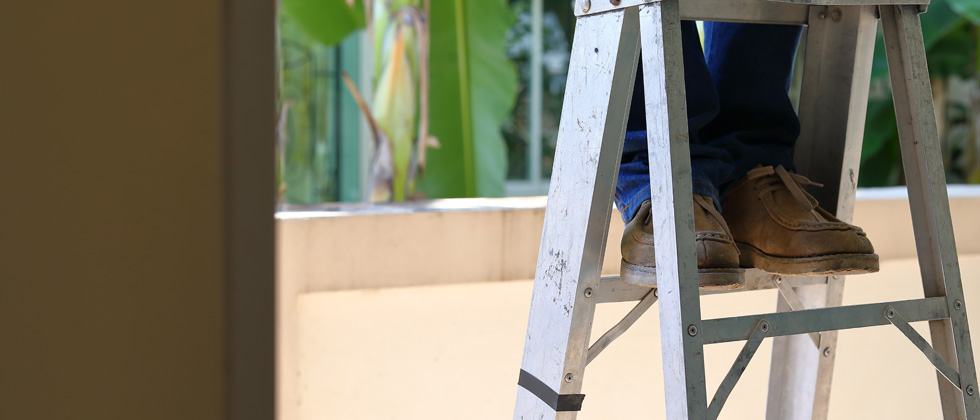 Ladies: The Case for Dating a Short Guy
Check out this equation: Dating + Short Men = Uphill Battle. Decoded, this equation refers to the tough time many short men have trying to find a romantic partner because some women won't date someone shorter than they are. The message many women send short men goes something like this: Yeah, sorry, but nothing you could say or do could ever give you a chance with me. But I'm sure you're really nice! Ladies, give these short guys a chance, please!
Why not date a short man?
I haven't conducted a study of my own on the subject, but I can assure you that scores of women of every type will say they simply aren't attracted to short men. If you push them, they will hedge a bit: "I don't know why, I'm just not." As a psychologist, it's not my job or place to be mean-spirited or hurtfully blunt, but it is my job to tell it like it is in reality. For those of you who insist that you're not attracted to short men, you should, at least, try to have a good reason why you're not. Men and women both fall prey to the (remarkably persistent) myth that sexual attraction works on auto-pilot, as if we are all preprogrammed to be attracted to the ones who captivate our attention. Yet the truth is far less mysterious. The type of person you're attracted to depends largely on your beliefs. I'll share a real-life example. My client, Alexis, comes from the most machismo family I can imagine, full of firefighters, Marines, and gobs of Old Spice. (Okay, maybe not the last one). In Alexis' family, she was the only daughter and the men in her family were brawny and tough. She is one of my clients who has never dated a short man, and she has no intention to ever date one. She insists, "I'm just not attracted to them." Alexis is a smart woman, and she is also a nice person, even though her attitudes about short men are actually pretty patronizing and dismissive.
Sexual attraction largely derives from your upbringing.
What's interesting about my client, Alexis, is that she had it wrong when it comes to her attitude about short men. All this time, she'd told herself that she didn't like short men because she simply wasn't sexually attracted to them; in fact, the real reason she wasn't attracted to short men was because she had a fixed image in her mind of what a man should look and act like as a result of her upbringing, and she needed the men she seeks out romantically to fit the same exact image of the men in her family.
Yes, you can change who you're attracted to!
I spend more hours than you'd believe trying to help men and women change the type of person to whom they're sexually attracted. And it is possible! The first step is to dig deep and ask yourself what in your history makes you attracted to a certain type, as well as what in your history repels you from a certain type. In my work with women, I've found that there are two basic reasons why most women won't date a short man: Some women will feel nervous about being too big, telling themselves they'll look smaller if they're with a bigger guy; others simply want the knight in shining armor, and they need a man to live up to a fantasy image of masculinity and size, telling themselves that a bigger man is also automatically emotionally stronger, too. Don't let this kind of distorted thinking get in the way of meeting someone really great.
Some of the kindest, strongest and most committed men I know are short. They can have a great sense of humor, be the life of the party, or the nurturer who is always taking care of everyone and making sure everyone's okay. While the school and college years are typically defined by conformity and image consciousness, one's adult years – say, one's 20s and 30s – are intended to be periods of growth and individuation. At this point, it's important to focus less on physical characteristics in order to pay more attention to who is going to be a good catch emotionally – and who will last over the long haul.
When my clients start dating someone new, I couldn't care less about what the individual looks like. I want to know the following information: Is he reliable? When he says he'll call, does he? Is he usually on time? Does he have a job that allows him to care of himself financially? If not, is he working his fingers to the bone looking for one? I also want to know if he's a good listener and if he talks well about his friends or family because he should already have some good, close interpersonal relationships. But as far as how short or tall he is? Come on, we can do better than that. By the way, who's going to care how tall anyone is as you celebrate your 25th anniversary together?
What do you think about the short guy/taller woman issue?
About the Author:
Dr. Seth Meyers has had extensive training in conducting couples therapy and is the author of Dr. Seth's Love Prescription: Overcome Relationship Repetition Syndrome and Find the Love You Deserve.